"A child needs both the father and the mother. But if a woman is in an abusive relationship, it may be better for her to separate and bring up the child on her own" - Dr Zeenat Shaukat Ali social scientist and professor at St Xavier's College, Mumbai
"Amma, Why don't you marry appa? ''
Kavitha Lankesh was anticipating this question from her daughter Esha for long. Still, it took her some time to give the little one a convincing answer.
Lankesh told her ten-year-old that if she marries Robert, her biological father, they would have to let him stay in their bedroom and Esha would have to move to their guest room. Esha thought for a while and said, "Better you don't marry him."
A director, screen-writer and lyricist, Lankesh, 50, is a single parent by choice. After a failed marriage, she didn't want to try her luck at wedded bliss again. "But I desperately wanted a baby, with or without support from the father,'' recalls Lankesh. Then she happened to meet Robert, a US-born documentary filmmaker settled in Paris. "He was willing to have a relationship with me for a baby. That is how Esha was born,'' says Lankesh, who lives in Bengaluru.
Robert visits them once a year. "We are still not married. Nor do we live as husband and wife," says Lankesh. "When Robert comes, he stays in our guest room.''
As a child, Esha found her mom's relationship status a bit baffling. Once she asked Lankesh how she could have a kid without getting married. Lankesh always tries to be honest with her daughter and, therefore, didn't avoid the question. "We were very much in love. One can have a kid even without marriage, which is a government thing,'' she explained to Esha.
Robert has never been married. Lankesh doesn't mind even if he gets married. Unlike in a conventional relationship, they give each other a lot of space. Once, Lankesh noticed a ring on Robert's finger and she was quite amused. "Tell us if you are married. We would love to meet her cousins," she joked.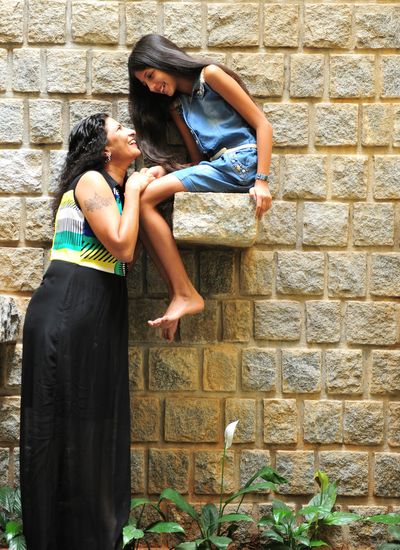 Lankesh believes that the minute you marry, you develop expectations. "Then there would be a series of disappointments and fights. I don't want that to happen," she says. "So I would rather remain single.''
Despite being a single mother, Lankesh has been able to give her daughter a happy home, which, according to her, is more important than anything else. "I would rather raise her in a single parent family than in one where there is no peace," she says. "A volatile family environment takes a toll on the child. I see that happening all around me. My daughter is a happy child. She is very much attached to me. Touchwood!''
But could a family be complete with only one parent around? "I wouldn't advise that every woman should take a decision to be a single parent,'' says Lankesh. "But if she can meet the emotional and psychological needs of the child and has the financial resources and mental strength to go through single parenting, she should opt for it. The ideal situation is, of course, to have hands-on father and mother."
Being a single parent, Lankesh has to fulfil the duties of both a father and a mother. Robert bears some of Esha's expenses. The rest is taken care of by Lankesh.
Though the school provides breakfast, Lankesh makes fresh juices, milkshakes and sandwiches for her. Despite her hectic schedule, Lankesh picks her up from the bus stop when she comes back from school, spends quality time with her and takes her to violin classes.
Are there times when Lankesh misses having a husband? "At times I do," she says. "Once I went for a sports event at The Valley School, where my daughter studies. Seeing children hanging around with their parents happily, I felt a bit lonely. Sometimes, your child falls sick at midnight and you miss that support . Still, I find being on my own much better than living with an incompatible spouse.''
The Indian family seems to be getting smaller and smaller with each passing decade. The joint family system, replaced by the nuclear, is once again in the transitional phase. Single-parent families are now becoming common.
The youngsters today don't want to compromise if they are not able to find 'the one'. A lot of them opt to have children through sperm or egg donors and adoption. An increase in divorce rate has also contributed to the rise in the number of solo parents. Some opt for it; for some it is an inevitable reality. While husbands abandoning wives is not new, today, there are cases were husbands have been abandoned by their wives.
According to Devi Meenakshi, a human resources professional and women's issues expert, we are witnessing a social change. "We see more and more women and men who want to embrace parenthood despite not having a life partner to share the responsibility with due to circumstances,'' says Meenakshi, who herself is contemplating having a child.
Despite being in a turbulent relationship in the past, Meenakshi has not lost faith in love. "It is all about timing and the right person,'' she says. "I find a lot of people for whom marriage is not just a means of procreation. For them, having a meaningful relationship is equally important. So they prefer to be a single parent rather than entering into a life-long commitment with a person they are unsure of.''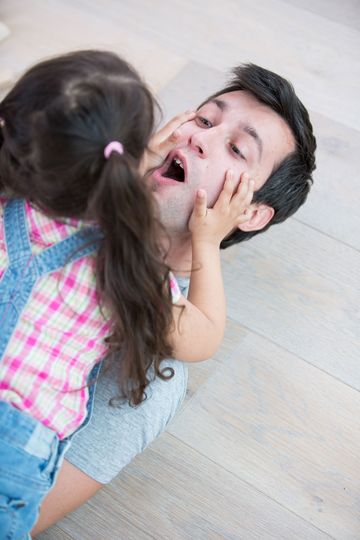 Meenakshi has been considering the option of donor conception. "After visiting a gynaecologist, I called up my mom for moral support. Her response was surprising. She said 'Why not?' As an afterthought, she said, 'You should also consider adoption', to which I said, 'Maybe the second one'."
In metros, the stigma against solo parents is slowly wearing off. Kids with two homes arouse some curiosity among peers, but they don't get questioned or teased unlike before.
Though urban India is slowly accepting single parents, experts are concerned. "There are evidences that children brought up by single parents are predisposed to psychological problems," says Dr Rajesh Sagar, professor, department of psychiatry, All India Institute of Medical Sciences, New Delhi. Sagar has done several studies on child mental health. "They are more likely to show higher levels of aggressive behaviour and could be at a greater risk of poor academic performance," he says. "The father has a definite role to play in disciplining the child. Some emotional needs of a child are fulfilled by the mother only. So having both parents around is important for a child's wellbeing."
Kusum Gopal of Delhi would agree. After she lost her husband to an illness a few years ago, Gopal had a tough time raising her two children all by herself. Her son Mahaveer has grown up to be a rebellious teenager. He hangs out with his friends most of the time and demands money from his mother. "He didn't even complete his graduation," says Gopal, who works in an eye hospital. "Nowadays, he seldom comes home. I keep the dinner ready and wait for him until midnight. He doesn't even bother to call me.''
According to Lankesh, most children in India are raised by a single parent. "Parenting ends up being the sole responsibility of the mother," she says. "In most cases, the husband is like another child. He just comes home at night and kisses the kids good night. My dad was no different. Though he was a renowned filmmaker and writer, he was an irresponsible father in many ways. He didn't even know what class we were studying in. He quit his job to make a movie and we had a lot of financial problems at that time."
Psychologist Ashwini Jaisim of Bengaluru never undermines the father's role in a family. When her husband asked Jaisim to leave home, she chose to stay at an apartment close by so that their children could meet him on weekends. "My kids are always my priority," says Jaisim, 37. "I want to make sure that they grow up as good people.''
In retrospect, Jaisim thinks she tried her best to save the marriage. "I like the idea of everybody being together," she says. "But you need a certain harmony for that to happen. It can't happen in a very negative atmosphere where there is a lot of resentment, control, anger and incompatibility. I was in a very bad state. It was an emotionally and psychologically abusive relationship."
When things became unbearable, Jaisim suggested counselling. "But he was not interested. He wasn't willing to talk to anyone. It was a catch-22,'' says Jaisim, who ended her eight-year-old marriage last year with a heavy heart.
However, she feels happier and more fulfilled now. "It is a big relief that I don't have to live in fear," she says. "Now, I can go to sleep without worrying that someone is going to bang on my door. I don't have someone nagging and controlling me all the time. Life has become so peaceful."
Her home reflects her state of mind. You can't miss the positive vibes in her living room. A cute decorative shelf laden with fiction adorns a wall. "After sending my children off to school, I read and write to my heart's content," says Jaisim, who is now working as a freelance content writer for an online media agency. "I devoured Chimamanda Ngozi Adichie's Americanah recently. I have been toying with the idea of writing a book.''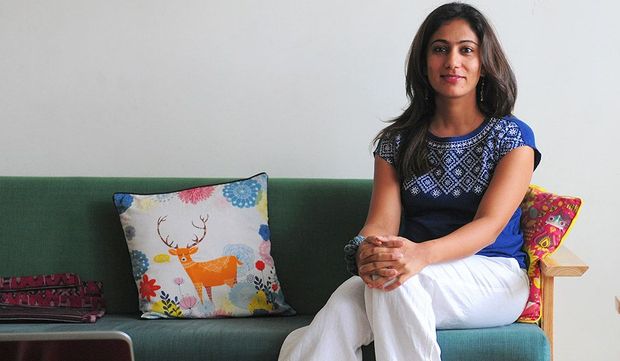 Jaisim switched careers for her kids. When the children were small, the couple decided that one of them would be at home and obviously it was Jaisim who quit. But she doesn't regret it even though she finds it hard to make ends meet with her meagre income. "I would appreciate support from my husband for my children," says Jaisim. "That has not been forthcoming. He does pay their school fees. But other than that, there has not been any support at all." She plans to work full-time to support her family.
The challenges have made her a stronger person. "Earlier, I didn't feel empowered as a mother and a woman. Now, I feel I can take on these challenges and handle everything head on," says Jaisim, who had her parents to fall back on in times of crisis.
Experts say that it is very important for a single parent to have a support system in place. "Single parenthood, in the long run, is extremely hard for women," says Dr Zeenat Shaukat Ali, social scientist and professor at St Xavier's College in Mumbai. "A single mother has to earn for the child. Her energy goes so much into it. The extended family counts a lot in such circumstances."
Parenthood means both parents bring up the child together, but that does not mean that a person must endure an abusive relationship. "A child needs both the father and the mother. But if a woman is in an abusive relationship, where she is physically and emotionally harassed, it may be better for her to separate and bring up the child on her own," says Ali.
The challenges that single parents face range from lack of family support to stigmatisation and inadequate finances. Recently, Lankesh was treated badly by an officer in the passport office when she went there to get her passport renewed. "The officer asked for my marriage certificate. I said 'I'm not married'. Then he asked me whether my daughter was adopted and I said 'No'. He jumped to the conclusion that I was divorced and asked me to get the papers," says Lankesh. "Though I answered his queries as clearly as possible, he made a big hoopla over my relationship with Esha. He even made it look like since I'm educated and independent, I don't want to take up responsibilities and get married, whereas my reasons for opting for single parenthood are completely different."
Owing to the stigma, very few people want to acknowledge the fact that they are divorced, separated or on their own, says Jaisim. They just withdraw into a cocoon. But Jaisim has no qualms in admitting it. While going to the bus stop to drop her children, she meets other mothers and talks to them.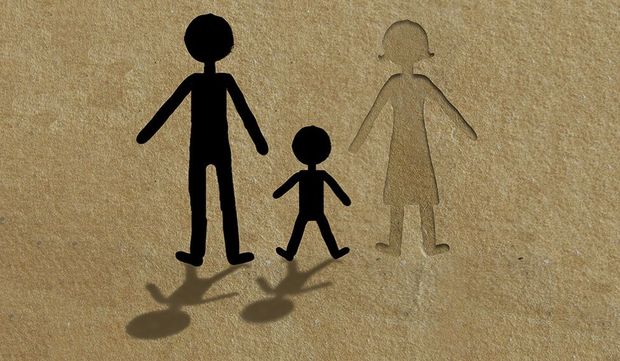 Though she has been through a lot in life, Jaisim feels blessed for the things that she has and wants to give something back to society. So she created a community page on Facebook: 'Single Mothers of Bangalore'. "It is in a very nascent stage. I'm hoping to generate more interest in time and eventually have a solid support group and system in place for single mothers," she says. "I'm considering making it a closed group so that people can join without inhibitions. Once we have enough resources, we could look at helping the less privileged single parents in and around the city and eventually, maybe, the country. I would like to extend the group to single fathers, too."
Even in the cities, there are a lot of single parents who need help, says Jaisim. "There are so-called government-funded agencies that support women in distress. But I don't know how much they do for their psychological welfare," she says. Sometimes, all a woman needs is someone to talk to and share her problems. Someone to hold her hand and say don't worry. "That itself is so hard within our own circles," says Jaisim. "So, I can imagine how much harder it would be for someone who lives in a conservative society. They don't have any kind of support."
It is important to help single parents overcome the challenges and move on, says Jaisim. "Being single doesn't mean you are available, that you are a person of loose character," she says. "These are labels people just throw at you."
Any tips for successful single parenting? "Do not accept stigmatisation or look at yourself as a failure," says Jaisim. "Look at opportunities that are out there. Be with friends. Find a support system. Work. Look after your children. Do something for yourself and be happy."
EXPERT VIEW
Early help
Don't keep the child in the dark
By Salony Priya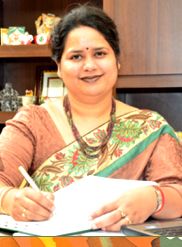 Families around us are changing, so are the belief systems. A family that provides a conducive environment to nurture a child is considered complete only when both father and mother are present.
However, with changing times, lifestyle demands and competitive careers, families today see a variety of combinations. The most common among them is the one headed by a single parent.
Most single parents are anxious about their child's upbringing. Also, they deal with issues like balancing work and handling stress owing to limited time with the child and doubts in the mind of the child. It is unfair to have broad generalisations about children brought up by single parents.
What could help such children in facing the world are factors like the care provided by grandparents, aunts, uncles, neighbours and friends on a daily basis, a sense of security and being told the truth about why the parent is single. It might be contrary to the general belief that it is enough that a child's physical needs are provided for. In most cases, it is these factors that determine how the child would cope with the situation.
The three major reasons for single parenting are: death of a parent, relationship discord between the parents that may result in divorce and adoption or donor conception.
Most single parents today are extremely conscious about their responsibilities. Apart from providing for their material needs, the parent is also looking after a child's emotional wellbeing. Here are some signs to look out for if you are a single parent.
Is my child:
* Extremely touchy and sensitive
* Reacting to criticism
* Avoiding social interactions
* Aloof and without friends
* Irritable and angry and giving up easily

If yes, then talk to the child about it and, if required, seek professional help.
In another ten years, many successful people would be from families headed by single parents. In future, would we be living in a world that would break away from the traditional norms, where the parent's role is substituted by other adults? In such a world, would our children grow up to be fully-functional individuals or would they be emotionally less resilient and vulnerable?
Salony Priya is counselling psychologist and director of Ummeed, which provides counselling and consulting services.
EXPERT VIEW
Donor insemination
A difficult and bold decision
By Dr Nandita Palshetkar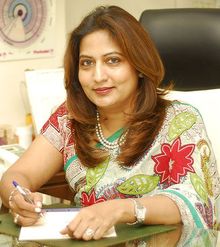 Donor insemination is not discussed openly in our society. Opting for it would be the most difficult and bold decision a single mother could take, in many cases, by going against her family and society.
Nowadays, it is not uncommon for gynaecologists to be consulted by educated and financially-independent women for donor insemination. The procedure involves three aspects:
Recipient: First, investigations are carried out to make sure that the woman is healthy and physically fit to carry the pregnancy. To assess fertility, hormonal tests and tubal patency testing is conducted. Once everything is found to be normal, we initiate ovarian stimulation with the help of medications for the formation of eggs along with follicular monitoring with the help of ultrasound. Once the eggs are mature, we give an injection to rupture the follicles for the eggs to come out.
Donor: The donor semen sample is available in sperm banks. Before a sample is collected, the donor is tested for medical and genetic diseases as well as infections like HIV, hepatitis B and C. The reports are seen by medical and genetic experts to make sure the donor sample is absolutely safe.
The identity of the donor is not revealed to the recipient. But general information like height, built, complexion, colour of hair and eyes, and the educational qualifications are made available, based on which the recipient could pick a sample.
Procedure: It is a simple outpatient procedure. The semen sample is placed in the uterine cavity of the recipient. The success rate of the procedure is 15 to 20 per cent per attempt. Sometimes, the women need three to six attempts before they get pregnant. The mother has to take the legal and financial responsibility of the child if she gets pregnant.
Dr Nandita Palshetkar is chief of IVF Centre at Lilavati Hospital in Mumbai and Fortis La Femme Hospital, Delhi.
EXPERT VIEW
Single parenting
Mobilise support to avoid burnout
By Sujatha D. Sharma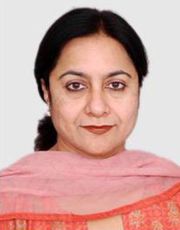 Parenting has become complex and layered with subtle nuances in today's context. Till two or three decades ago, parenting was not even looked at as an issue that required special attention or skills. Children just grew up without too much fuss, and majority of parents seemed to get it right. Parenting naturally included both the father and the mother, who stayed together under one roof. Roles and responsibilities were clearly demarcated and assiduously followed except in some situations where the father was away in a transferable or travelling job and thus not available at all times to the family.
But take a look at the current scenario. We have all varieties and variations of a family, and parenting in particular. Joint families have virtually disappeared and the nuclear family is breaking down further. There are couples who are staying apart following a divorce or are living in different geographical locations and bringing up their children. There are others who lost their spouses and are managing alone. For some it is a necessity, for others it is by choice. Interestingly, there is also a new brave breed of youngsters who wouldn't be bothered with marriage and its entailing commitments and would rather have a child (biological or adopted) they bring up alone. Whichever way we view it, single parenting is a reality of our times and we need to deal with issues around it pragmatically and empathetically.
Parenting, in general, is facing huge challenges in the rapidly changing socio-cultural milieu, and single parenting could be even more daunting. Being both a father and mother to a child is not easy. Juggling parental roles and trying to fulfil the material as well as emotional demands of the children could be physically exhausting and mentally draining.
The situation is worse if there is no family support system in place. In a more complex scenario where the parents are not only together but are also in conflict, waging custody battles or visitation rights, parenting goes for a toss. Here, parents may be working at cross purposes, indulging in ego games, unmindful of the harm they are causing the children.
On the brighter side, there are also single parents who are parenting admirably, albeit with some struggles along the way.
The challenges encountered by single parents:
* Being both a father and a mother to the child.
* Bearing the entire responsibility for the physical care and emotional fulfilment of the children, which could be intimidating.
* Shouldering a range of responsibilities from home supervision and school work to hygiene, dietary habits, discipline, health care and leisure activities.
* A single mother may be more fortunate than a single father as she has natural maternal instincts to guide her.
Sonia, 41, is a single mother of two boys 14 and 12. Having extricated herself from an abusive marriage, Sonia is fighting a bitter custody battle to retain her children. Since the divorce, she has had to manage the house, hold on to her hard-found job at an export house, tend to the children's homework, attend parent-teacher meetings, all with dwindling finances and no support at all. She feels like she is constantly running up a hill with no time to catch her breath.
She wants her kids to get the best she can afford, yet maintain a balance between discipline and fulfilling their demands. She is aware of the overdriving need to make her children successful in life or else she would have to face the taunts of her family and ex-husband for being a 'failure'.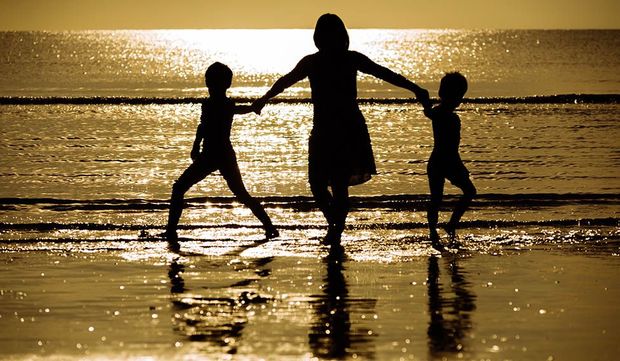 Lessons one could learn from Sonia's case:
* Deal with your emotional baggage yourself, especially if facing divorce, alimony and child custody conflicts.
* Keep aside past unfortunate events and distressing setbacks to focus on parenting and give emotional and physical security and comfort to the children.
* Divert and distract mind from negative emotions like anger, resentment, guilt, shame or blaming. Leisure activities, hobbies and relaxation time could aid the process.
* Learn to manage time and daily routines while remembering that you cannot give 100 per cent all the time. Skipping one or two tasks once in a while would do no harm.
* Encourage your children to take responsibility for things they can do on their own or help with domestic chores.
* Strike an optimum balance between work demands and domestic responsibilities. There is no need to prove that you are a superwoman/ superman.
* Enforce discipline with love and firmness and don't fall victim to children's manipulative tactics of complaining to the other parent or another family member.
* Budget your finances carefully and learn to strike a balance between indulgence and depriving the child.
* Mobilise support for child care if you are sick or have to travel by reaching out to ex-spouse, parents, siblings or friends. Avoid burnout.
* Beware of becoming over-attached, over-possessive or overindulgent because of your unresolved feelings of insecurity or incompetency. Deal with them independently. Give the child freedom and space to grow emotionally and mature intellectually.
* Make the child feel loved, wanted and secure at all times without going overboard to prove it. Never use your children as pawns in your ego battles with ex-spouse or any other family member.
* Allow your children to form healthy relationships with your ex-spouse and other family members. Encourage telephonic talks or email exchanges with the other parent.
* Don't poison your child's mind with bitterness, angst or cynicism about the other parent, marriage or life in general.
These are your problems to work on.
Keep communication flowing at all times with the children and encourage them to voice their concerns.

Work cooperatively, discussing issues regarding the children with the other parent and take joint decisions, wherever possible.

Lastly, don't ever feel ashamed or let your child feel so about your single status. There is no room for self-pity, either for you or your child.
Being a single parent may feel like an arduous journey in the beginning, but with acceptance, patience and emotional strength, it could be a joyful adventure that could redefine your life and that of your children.
Sujatha D. Sharma is clinical psychologist at Parivartan–Centre for Mental Health, New Delhi.