"Not everyone would go all out to save 25-weeker triplets. But Shadhiya and Subair were totally focused.... Between the three of them, everything that could go wrong in an extreme preterm did go wrong" - Dr Preetha Remesh, head of neonatology at the Malabar Institute of Medical Sciences Hospital in Kozhikode, Kerala

"Antenatal steroids and folic acid tablets taken by pregnant women could save hundreds of premature babies" - Dr Bhupendra Suryanarayan Avasthi, paediatrician at Surya Mother and Child Superspeciality Hospital in Mumbai

"The National Neonatology Forum, the academic body involved in carrying out the agenda of neonatal survival in India, has only recently begun the proper accreditation process for NICUs in India" - Dr Prashant Urs, director, newborn and paediatric services at Apollo Cradle in Bengaluru

"According to government rules, nurses have to be rotated and can work in a government NICU only for a fixed amount of time" - Jayashree Mondkar, professor and head, department of neonatology at Sion Hospital in Mumbai
"He's got the whole world in his hands
He's got the little-bitty babies in his hands
He's got the whole world in his hands"
A traditional American hymn
When Shadhiya Subair, 29, was young, she dreamt of what most young women dream of—a husband to love and children to cherish. As she grew older and watched others raise their children, she started imagining how she would raise her own. When she got married to a Muscat-based businessman, Subair Kandiyil, she told him some of her ideas. She would never spoil her children. ("I'll do that for you," said Subair). She would raise them to be cultured and well-educated human beings. The years passed and Shadhiya and Subair remained childless. Finally, after nine years of trying, Shadhiya became pregnant.
Last November, she gave birth to triplets—Dua Ummadiya, Aysha Ayra and Alif Abdullah—born at 25 weeks weighing 875gm, 850gm and 890gm; a normal baby weighs around 2.5kg.
"What I remember is that they didn't look like human babies," says Shadhiya. "Their faces were so underdeveloped that I couldn't make out the features."
Preterm babies can be divided into extremely preterm (born at less than 28 weeks), very preterm (born between 28 and 32 weeks) and moderately preterm (born between 32 and 37 weeks). More than 80 per cent of all neonatal deaths occur among low birth weight and preterm babies.
"Not everyone would go all out to save 25-weeker triplets," says Dr Preetha Remesh, head of department, neonatology, at the Malabar Institute of Medical Sciences (MIMS) Hospital in Kozhikode, Kerala, where Shadhiya delivered her triplets. MIMS has a 24-bed level III neonatal intensive care unit (NICU). "But Shadhiya and Subair were totally focused and willing to do anything to save the children. I, for one, was really worried and no surprise, between the three of them, everything that could go wrong in an extreme preterm did go wrong. We, that is the family, the NICU team, and most importantly the trio, survived."
Two days after the babies were born, the issues, or what Shadhiya jokingly refers to as the 'festivities', began. There was a bleed in Dua's brain.
When a baby is born preterm, every organ—the heart, lungs, brain, gut and kidney—in his body is born premature. The baby can no longer depend on the mother to function. So the lungs must breathe by themselves, the cardiac circulation must begin, the digestive system must learn how to process food and excrete waste material and the liver and immune system must begin functioning independently. Some organs like the heart and the lung can be artificially made mature; in the heart, for example, by closing something called the patent ductus arteriosis (PDA) and in the lungs by administering a substance called surfactant to prevent the lung from collapsing. But you cannot directly influence the brain, gut and kidney by medical means, says Remesh.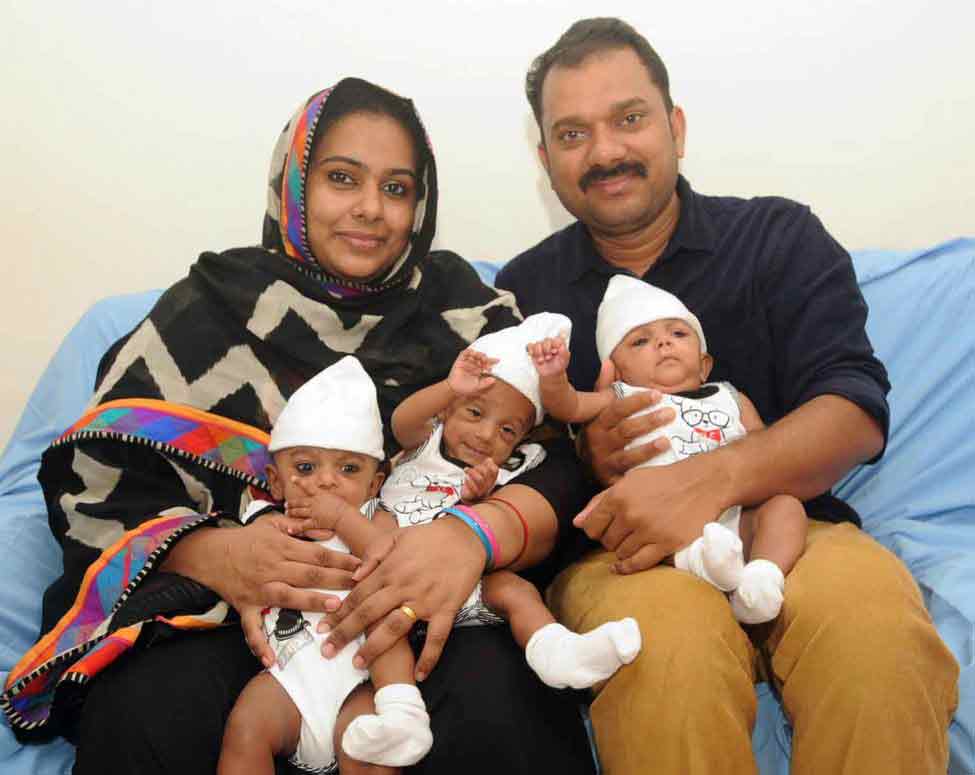 This means that if the bleed in Dua's brain was severe enough, she would have been at risk of developing Attention Deficit Hyperactivity Disorder (ADHD), dyslexia, mental retardation or cerebral palsy. Soon, Dua fell victim to a condition called hydrocephalus; fluid began to collect inside her brain, making her head grow larger. An external device called an Ommaya Reservoir was placed under her scalp into her brain cavity to tap the fluid building up. Later, Dua was operated upon yet again to reposition the reservoir from one side of her head to the other. Finally, a third surgery replaced the Ommaya with a permanent shunt behind Dua's ear, once she was around 1kg.
"Even after the surgeries, she would look up at me and smile," says Shadhiya. "It made me proud to be her mother."
At around this time, it was Aysha's turn. Aysha, the second baby, who was cruising along till then with all her organs behaving, started to develop an intestinal block and swelling called necrotising enterocolitis. This could potentially be catastrophic but, thankfully, all settled down after a week. If the issue was with the brain for Dua, it was with the gut for Aysha… and finally, with Alif, it was the lungs. Alif had no issues with his heart, brain or gut. But his lungs decided to play up from the very outset. While Dua and Aysha started to breathe on their own and came off their ventilators within days, Alif could not sustain his breathing without it. It was touch and go for weeks and on one instance, Shadhiya and Subair were told that it was too late to save Alif. They were asked to inform their relatives. But, the next day his condition began to improve.
Aysha was the first to recover. By February, she had started smiling and playing. "She would gesticulate with her little fingers in a way that made us long to take her home," says Shadhiya. Even after the two girls were discharged and brought home, the son was still getting oxygen therapy. "I couldn't enjoy the girls because Alif was still in the hospital," says Shadhiya. "Every time I held my son and came back, I would start missing him."
A nurse told the couple that the longest a baby had been kept on oxygen support in the hospital was eight months. That time, Alif had been in the hospital for only six months. "We have two months left," Shadhiya would keep telling herself. "He has two months to get better."
The next day, Alif stayed without oxygen support for two hours; then eight and then 14 hours. And then he was discharged. Shadhiya and Subair had got their three babies that they had wanted so desperately. "My children taught me courage," says Shadhiya. "They taught me what life is all about."
"We're all going to go crazy, living this epidemic every minute, while the rest of the world goes on out there, all around us, as though nothing is happening…. We're living through war, but where they're living, it's peacetime, and we're all in the same country"
A quote by a gay man living with AIDS.
Fortis Hiranandani has a 16-bed NICU. It is a room that is dimly lit with an eerie blue glow from the monitors. Curtains shade the large glass walls. The silence is punctured by the hum of the air-conditioner and the steady beep from the monitors. Tiny babies, perhaps a little longer than a human hand, are lying in incubators, fenced in by a thicket of tubes, filters and syringes.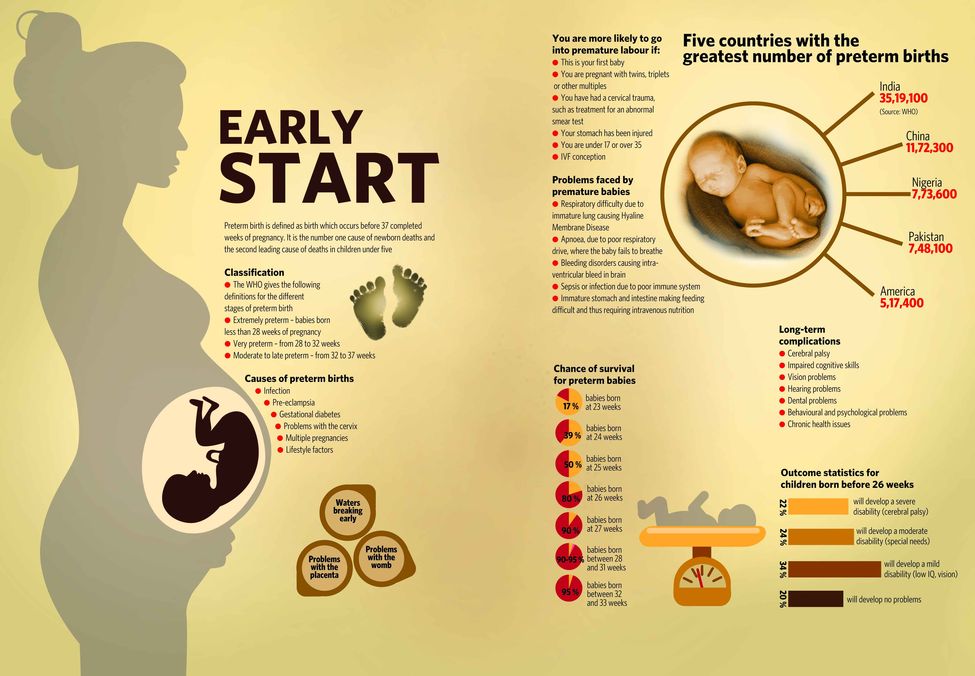 The NICU is divided into three units, one for babies who were born in the hospital, another for babies brought from outside and a third for infected babies. Blood cultures of all babies from outside are drawn before they are shifted to the unit where babies born in the hospital are kept. In the septic room lies an infected baby; when operated upon, his bowels were gangrenous. Thirty to 40 per cent of preterms die from infections. The immune system of a preterm is extremely susceptible to infection, thus an isolation area for infected preterms is a necessity; unfortunately, many NICUs in private and government hospitals lack this.
Another cause for alarm is that there is no proper accreditation system to categorise the NICUs into level I, level II and level III depending on the facilities available. The National Neonatology Forum, the major academic body involved in carrying out the agenda of neonatal survival in India, has only recently begun the proper accreditation process for NICUs in India, says Dr Prashant Urs, director, newborn and paediatric services at Apollo Cradle in Bengaluru. So, for example, Fortis Hiranandani claims to have a level IV NICU although Urs, who was the immediate past president of NNF in Karnataka, says that no NICU in India can be categorised as level IV. According to the NNF, to be categorised as a level III NICU, it has to have provisions for resuscitation of asphyxiated babies, post-natal care services under supervision of a paediatrician, prolonged conventional ventilation and immunisation services along with a host of other requirements.
Another important requirement in neonatal care is the nurse to patient ratio. In most developed countries there is a 1:1 ratio with one nurse for every sick baby. In India, there are usually two to three babies taken care of by one nurse. "According to government rules, nurses have to be rotated and can work in a government NICU only for a fixed amount of time," says Dr Jayashree Mondkar, professor and head, department of neonatology at Sion Hospital in Mumbai. "So the moment we finish training a nurse, her stint at the department would have come to an end." A neonatal nurse must know how to provide cardiopulmonary resuscitation and IV therapy and must be able to work with specialised equipment such as ventilators and incubators in addition to knowing how to administer medications required for infants and neonates.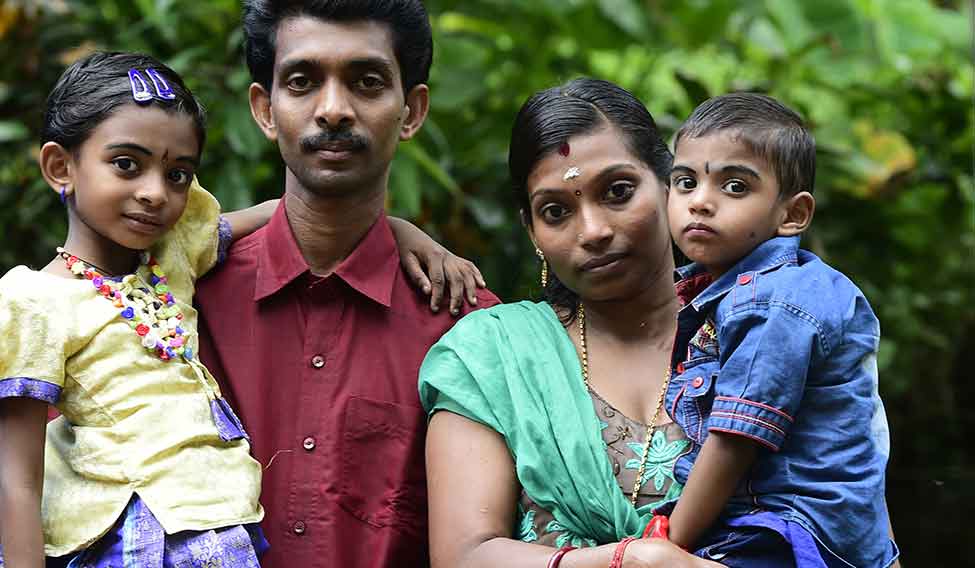 In an article called The Current Status of NICUs in India published in the Indian Journal of Pediatrics in June 2014, the authors conclude that NICUs in the country have developed in leaps and bounds over the last two decades. Surveys of neonatal units in the country conducted by NNF in 1987, for example, revealed that only three or four centres met the standards of a level II neonatal unit and practically all equipment was imported. In another survey of 37 NICUs, only 29 were providing ventilation. In 2014, it was found that all the 70 NICUs surveyed had facilities for mechanical ventilation. Majority of the units had a wide range of sophisticated equipment that qualified them to be included in the level III category. There were a total of 250 consultants in the 70 NICUs surveyed. However, invasive blood pressure monitoring, ophthalmology support, blood gas and in-house X-ray facilities were not available universally. Except for open care systems, the other sophisticated equipment was predominantly imported.
But the truth is that, in most cases, you don't need high-tech medicine to save a child. Three-quarters of premature babies can be saved through cost-effective measures like administering antenatal steroids to the mother (antenatal steroids are one of the cheapest drugs available in the market; on an average, it costs Rs.34 per course of treatment), controlling the temperature to ensure the baby is warm, preventing sepsis through simple means such as hand washing before handling the child and giving KMC or kangaroo mother care to the babies where the mothers are told to cuddle and hold their children for prolonged periods. Sri Lanka, for example, brought down its neonatal mortality rate below 20 without having a single NICU in the country through simple and innovative measures.

So what are we doing wrong?
Infection is the biggest cause of death among preterms. "Basic hand hygiene is what is most required to prevent infection," says Dr Ashok Gawdi, consultant (paediatric and neonatology) at Fortis Hiranandani in Vashi, Mumbai. And yet, according to an article published in the International Journal of Pharma Research and Health Sciences last June, although WHO recommends ABHR or Alcohol Based Hand Rub for hand antisepsis, most of the doctors in an Indian tertiary care set-up in Delhi, where the survey was conducted, still believed that soap and water was the most effective way of keeping hands clean.
"In the present study, we have observed that level of awareness regarding the importance of hand hygiene and WHO's five moments of hand hygiene is low in both doctors and nurses," the authors concluded. "Clean hands are the single most important factor in preventing the spread of pathogens and antibiotic resistance in health care settings. Studies show overall adherence rate (to hand cleaning procedures) averaged about 40 per cent."
WHO estimates that antenatal corticosteroids alone could save around 3.7 lakh lives every year. Yet, in 2000, it was estimated that in the 42 countries with 90 per cent of worldwide childhood deaths, only five per cent of candidates received the intervention.
Dr Bhupendra Suryanarayan Avasthi, paediatrician at Surya Mother and Child Superspeciality Hospital in Mumbai, says that antenatal steroids and folic acid tablets taken by pregnant women could save hundreds of premature babies. A report by WHO titled State of India's Newborns published in 2014 states that only a quarter of pregnant women in India have full antenatal checkups, at least one tetanus toxoid injection and at least 100 iron and folic acid tablets.
India has the highest number of premature births in the world. According to another WHO report called Born Too Soon published in 2012, out of the 15 million babies that are born early in the world, more than 30 lakh are from India. As per the report, preterm birth rates in the past two decades increased in all of the 65 countries surveyed except three. Gawdi says that because of several reasons such as increased age of pregnancy and greater use of infertility treatments, we are witnessing an "epidemic of prematurity", an epidemic that is so stealthy that many of us spend our entire lives without being aware of it. As Shadhiya says, "Subair and I never burdened anyone else with our troubles. For us, there was only us. Unless you go through something like this, you will never know what it feels like."
Money, money, money.
Always Sunny.
In a rich man's world
Abba
Three-and-a-half-year-old Sanoosh is wearing a multi-coloured shirt with the word SPORTS emblazoned across his chest. His favourite is a Chhota Bheem shirt. He points to his shoes and tells me with a proud look that it is new. The clothes are what his parents gifted him for Onam. Does he like watching movies? He shakes his head. What about songs? He nods vigorously. What songs does he like listening to? "Lalettan's songs." The Malayalam actor Mohanlal is endearingly called Lalettan by his fans.
Sing a song for auntie, his parents gently prod him. Without needing further prompting, Sanoosh launches into a gusty and out-of-key version of Johnny Johnny Yes Papa. Did his teacher teach him the song? No, he tells me proudly. "I learned it by myself." He loves watching a channel on television called Kochu TV and learns nursery rhymes from the shows on the channel, his mother Sujitha Gireesh tells me. What shows does he like best? This time he needs a little help from his five-and-a-half-year-old sister Geetiga sitting beside him. He repeats after her: "Dora, Jackie Chan, Pink Panther, Barney and SR."
"It's not Barnie and SR. It's Barnie and Friends," his sister laughs at him. But Sanoosh can't repeat after her because his brain won't obey what his tongue wills.
Sanoosh was born premature at 28 weeks and has got a condition called cerebral palsy. According to information published by the National Centre for Biotechnology Information in the US, as many as 17 to 48 per cent of preterms demonstrate neuromotor abnormalities like cerebral palsy during infancy. Cerebral palsy is caused by a brain malformation that occurs while the brain is developing.
As a result of the brain damage during brain development, a child's muscle coordination, muscle control, muscle tone, reflex and balance can be affected. This means that Sanoosh probably won't be able to walk, paint, write or dance in his life. When his father places him on the floor, he can't crawl. He moves by hunkering on the floor and dragging both knees forward simultaneously.
When labour pains started for Sujitha on March 27, 2012, she was taken to a government hospital. There, she was told that there was no gynaecologist available at the moment and shifted to a nursing home. Again, she was informed that there were no facilities to treat a premature baby there. From the nursing home, Sujitha was taken to a private hospital in Kochi, one hour away from the small town in which they live. She delivered her baby at 1am and he was immediately shifted to the NICU.
When he was discharged from the hospital nearly two months later, Sanoosh's parents, Gireesh Shivaji and Sujitha, were warned of the consequences if Sanoosh wasn't taken proper care of. They were told to ensure the baby was always kept warm and not exposed to dust or dirt. Six months later, when Sanoosh was taken for a developmental checkup, the doctor informed the parents that Sanoosh wasn't meeting developmental milestones. The verdict was unequivocal: cerebral palsy.
"I broke down and wept like I had never done before," says Gireesh. "The doctors at the private hospital never informed us of the need to do physiotherapy for my baby after he was born. I wonder if he would have been all right if he had been given physiotherapy from the beginning. Or is his condition because of his prolonged dependence on the ventilator?"
Gireesh works as a driver for a family and earns Rs.10,000 a month. When Sujitha was admitted to the hospital in Kochi, Gireesh was told that the operation would cost Rs.40,000. "I didn't have five paise in my pocket then," he says. He took a gold loan to pay the bill. After that, the use of the ventilator cost Rs.12,000 a day. "Every two days, I would wait for the doctors to finish their rounds. That's when they would come and tell me the cost of the medicines, X-rays and blood tests for the previous two days. The medicines alone would cost between Rs.1,000 and Rs.1,500 every day." Sanoosh stayed in the NICU for 52 days.
Shadhiya and Subair's hospital stay cost them Rs.64 lakh but they could afford it. But what about people like Gireesh who struggle to make ends meet?
"It is difficult to blame the hospitals," says Gawdi. "When a baby is in the NICU, instruments worth around Rs.30 to 35 lakh are used on him. An incubator alone will cost Rs.14 lakh. The hospitals have to get a return on their investment."
One of the solutions, says Prashant, might be to improve the insurance coverage for babies in India.
"There are various health insurance policies available in India but most of them do not cover newborns from the day they are born," he says. "Most insurance companies are not ready to cover a child below 90 days because the risk might be too high. Our research showed that only three insurance companies are willing to offer the newborn coverage from birth but even this comes with various terms and conditions."
When his friends come over, Sanoosh loves to watch them dance to music. He tries to tap his hands to the rhythm. "I can see how much he wants to dance with his friends," says Gireesh. At that time, Gireesh lifts his son to his shoulders and dances till his feet ache.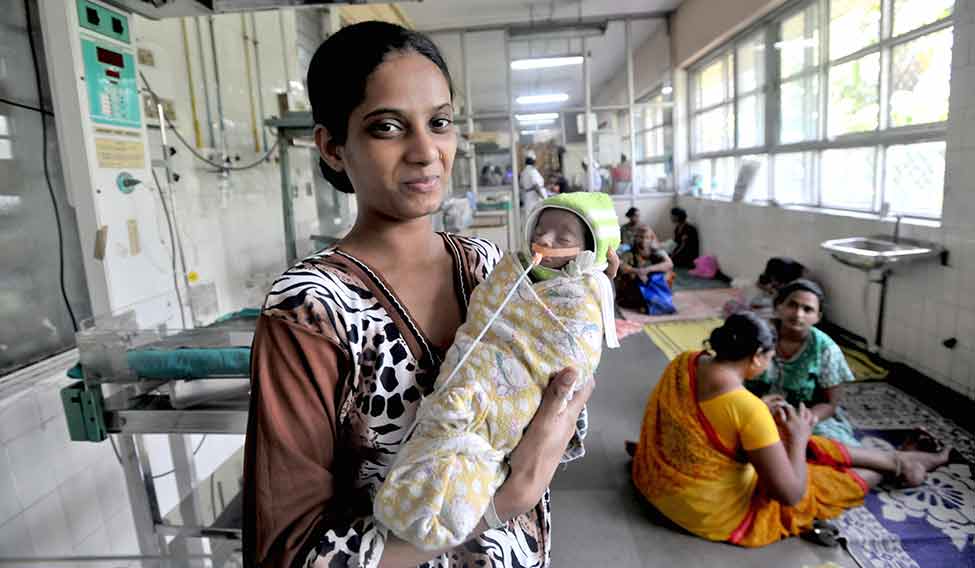 "Dear Government… I'm going to have a serious talk with you if I ever find anyone to talk to."
Stieg Larsson, The Girl Who Played With Fire
Unlike the NICU at Fortis, in the 10-bed one in the municipal hospital in Sion, Mumbai, there is a buzz of activity. There are a number of doctors holding X-rays to the light and nurses loitering near the babies. Phototherapy units for management of jaundice blink blue. Infusion pumps, CPAP machines and high-frequency ventilators surround the baby warmers or the cribs. In some baby warmers, two or three babies lie side by side, increasing the chances of infection exponentially. The baby closest to where I am standing is struggling to breathe, each shuddering gasp rocking his tiny body. Next to the NICU, separated by a narrow corridor, is a semi-intensive care unit where babies who are not critical are shifted. Steel trays containing syringes are placed next to a small IV fluid preparation room in the corridor. Shoes are spilling from the shoe rack along the wall and sweepers are impatiently elbowing you out of the way. Ideally, the semi-intensive care unit should act as a space for transitional care before the babies can be moved to the safe zone downstairs. But, unfortunately, because of the lack of beds, some of the babies here are very sick, thus putting the lives of others, too, at risk.
One floor below is the growing preterm area where recuperating preterm babies lie in rusty cradles jostling side by side in a spacious, well-lit room. A laminated cartoon of colourful stick figures is nailed to the wall, a symbol that here, there need no longer be the frantic fear of watching your baby struggle to breathe in what could be a glass coffin. Women in cotton nighties are lounging with their backs against the wall. Some of them are breast-feeding their babies, others giving KMC.
One of the mothers, Amrin Riyaz Khan, whose twins, Marwan and Sohalia, were born at 32 weeks, tells me that she had never seen an NICU before. "I never even knew that something called an NICU existed," she says.
Shabnam, another mother, delivered two 980 gram babies at 32 weeks. One of them had respiratory problems and was unwell from the start. He succumbed four days later. "I cried a lot then," says Shabnam. "I was angry with God. I told him that he should have given me two healthy babies. But the moment I held my daughter, I forgot everything else. When she grows up, I want to make her a doctor." Her husband does threadwork for a cloth manufacturer.
Mondkar says that out of the 15 to 20 per cent babies who are born preterm at Sion, the mortality rate is between 12 and 13 per cent. The biggest reason for this is not shortage of equipment or trained staff in government hospitals but rather, shortage of beds. Around 50 to 70 babies are admitted every day to the 40-bed paediatric and neonatal unit of the hospital. "Mumbai's 1.2 crore population needs at least 1,200 NICU beds as mandated by the WHO," says Gawdi. "However, not more than 350 NICU beds are available in the city for sick newborns." Three babies sharing a baby warmer is a recipe for disaster, he says. "Babies from different biological mothers will have different body flora; hence it is an absolute necessity that each be given a separate baby warmer to prevent infection."
"We have babies from peripheral and private hospitals landing up on our doorstep without even inquiring whether there are beds available," says Mondkar. "Babies are brought sometimes from as far as Kalyan-Dombivali gasping and in very bad shape. There is very little we can do then."
Shabnam, for example, delivered at a municipal maternity home and was referred to Sion as the babies were preterm. Unfortunately, the referral system in India is something that needs an overhaul. "Facilities in an ambulance should include transport incubator, oximeters, infusion pumps, ventilators, oxygen support and emergency drugs," says Gawdi. "The mother and baby should be accompanied by a trained neonatologist who should be able to establish respiration spontaneous or assisted to maintain oxygenation, maintain temperature to prevent hypothermia and prevent hypoglycaemia."
There is no central system that records how many beds each NICU has got, says Dr Sanjeev Sabale, neonatologist at Wadia government hospital in Mumbai. "Babies are sent here from private hospitals when the parents have exhausted their resources without doctors there properly briefing us about the condition of the baby. Only when the baby reaches here do we realise that it has not just heart disease or pneumonia but five or six complications that the parents are not even aware of. Often, mothers and babies are separated and babies are brought here from distant parts of Maharashtra with no accompanying relatives."
What most doctors seem to agree is that the government is doing a good job. It has instituted two National Ambulance Services with toll-free numbers—108 for critical care and accident victims and 102 to cater to the needs of pregnant women and children. A total of 8,122 ambulances are operating as 102 patient transport vehicles. Most of these ambulances, however, are only kitted with basic amenities which might not be sufficient to save a preterm baby. They are mostly used for transporting pregnant women rather than neonates.
The government has also instituted a number of schemes like the Navjaat Shishu Suraksha Karyakaram (NSSK), Janani Shishu Suraksha Karyakaram (JSSK), Home Based Newborn Care (HBNC) and Facility Based Newborn Care (FBNC). JSSK, for example, aims to promote institutional deliveries and eliminate out of pocket expenses incurred by pregnant women and sick newborns while accessing services at government hospitals. According to the third National Family Health Survey (NFHS) conducted between 2005 and 2006, only 41 per cent of deliveries are institutional in India, which, according to Avasthi, is one of the biggest causes of preterm deaths. Provisions under JSSK for sick babies include free-of-cost treatment, free drugs and consumables, free diagnosis, provision for free blood, and, in case of referral, free transport from one hospital to another.
"There is good implementation of these schemes," says Sabale. "They take care of 80 to 90 per cent of a patient's burden of expenses. Once the documents are met, the aid will be sanctioned in 24 to 48 hours. The awareness of these schemes is also high among the patients that come here."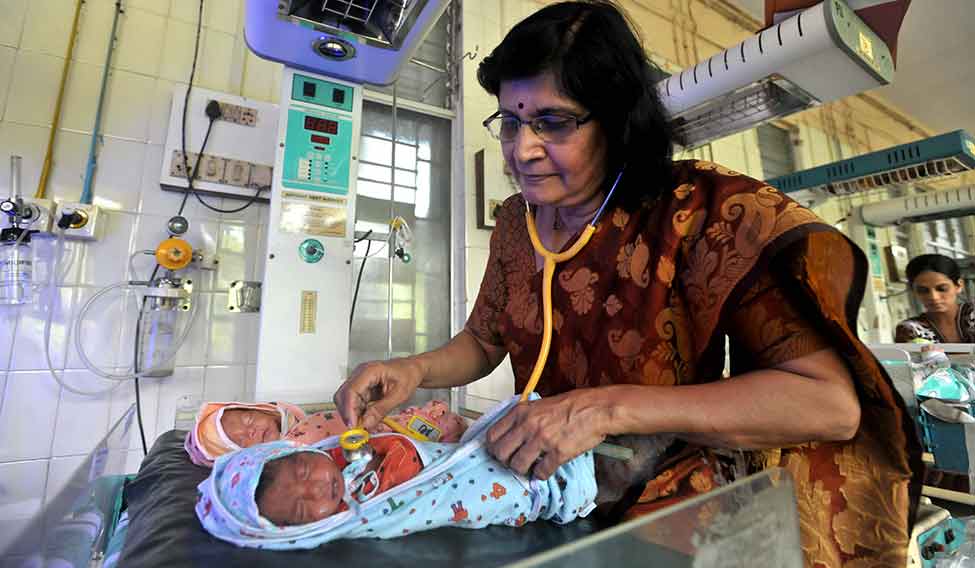 "Don't give up before the miracle happens."
Fannie Flagg
In a colourful room in Shadhiya and Subair's house lie the three "miracle" babies – Dua, Alif and Aysha. Dua and Alif are lying in cloth cradles, staring up at the new intruder in their lives. Dua has an air of stillness about her, as though she has witnessed all life has to offer, too old in her young age. An angry brown scar on the side of her head where the Ommaya was fixed serves as a permanent reminder of the pain she went through. She is the slowest to meet developmental milestones so Shadhiya and Subair are giving her extra attention—taking her to physiotherapy sessions, making her listen to loud noises and surrounding her with bright colours to stimulate the senses.
In a corner of the room stands a maid holding Aysha and gently rocking her to sleep. The precocious little Aysha refuses to be subdued. Her shrill wail rends the air riotous. "She is going to be a little spitfire," says Shadhiya, with a look of maternal pride. "Whatever she wants, she will get her way in life." The triplets are slowly beginning to function as a unit. If one cries, the others join. When Alif was readmitted to the hospital because of a small complication, Aysha and Dua were inconsolable. They are slowly showing traits that they might carry into adulthood. Dua is the patient one; she will not cry even if her feeds are delayed, Alif is the solemn one and Aysha is the most playful of the lot, twisting her parents around her little finger. All three love listening to music. When they were born, Shadhiya used to hum tunes of the Malayali band Thaikkudam Bridge to them. Even today, their little faces light up when songs of the band are played to them.
Shadhiya has photos of her babies when they were born. Maybe one day, she says, she will show it to them. She will tell them how much pain and joy they brought her when they were born. But by then, these days of turmoil would have become a distant memory. Her miracle babies would have grown up.