"I would say it has been a watershed in my life. I don't have those temper tantrums now and I feel calmer and happier. That I don't have to worry about the monthly cycles is a big relief" - Jaiaya Verma, inspector general, Railway Protection Force, Delhi

"Hormone therapy is a boon for women... If taken between the ages of 50 to 60 years, they have an added benefit of reducing the risk of fractures and lowering the risk of colon cancer, besides the advantage of having a better quality of life" - Dr Duru Shah, head, the education committee of the International Menopause Society

"Emotionally, it is a difficult time for women. Hormonal changes may cause insomnia. Anxiety is common. Mental fog that results in poor concentration can also occur" - Dr Prabha S. Chandra, professor and head of psychiatry, National Institute of Mental Health and Neurosciences, Bengaluru

"I keep worries at bay. If you worry about the physical changes, you'll end up having more wrinkles and grey hair. Take life as it comes. Try to stay peaceful and calm" - Sadhna Shrivasthav, television and stage anchor and filmmaker

"Some of these medicines for the treatment of post menopausal osteoporosis are the brainchild of good market strategies" - Dr Shah Alam Khan, professor, department of orthopaedics, All India Institute of Medical Sciences, New Delhi
The tea was not piping hot. Jaiaya Verma let out a growl and yelled, "Take it away."
The cold tea got her thinking while driving back home. Normally, she would just ask the chaiwallah to heat it. Then what made her lose her cool?
The 56-year-old inspector general at the Railway Protection Force in Delhi soon discovered that she was going through her menopause. "I was not myself those days. I would snap over silly things, freak out and then think why I was so stupid," she recalls. "I became an emotional fool. Sometimes I would have crying spells and bouts of persecution complex, wherein I would be overwhelmed by the feeling that everybody is out to harm me. How I wished I could go back to my original loving, caring and patient self, but I couldn't."
Verma had her menopause at 50. She separated from her husband a few years ago owing to compatibility issues. In hindsight, she thinks her menopausal agonies would also have contributed to it. It took a toll on her career, too, as she started feeling weak and lethargic. "I was the first woman officer in the Railway Protection Force. Those days, it was totally male dominated and my male colleagues would be indifferent to what I was going through," she says. "The last two years before my periods stopped were terrible. My periods were erratic and I used to have heavy bleeding. If I took time off during periods, people would say, 'She is a sick lady.' So, I would keep on trying to prove my worth all the time, despite all the menopausal distress."
Verma then spoke to her sister, who hit menopause a few months before she did. "She said you should understand and accept menopause and fight it in a way you fight flu or some other disease," says Verma. "The symptoms should be confronted and treated and not ignored, so that you don't withdraw into a shell."
Verma then sought medical help for her sudden outbursts of anger and other emotional problems. It helped her regain inner peace.
Menopause could be the price a woman pays for the joys of motherhood, says Verma, who loves spending time with her children and grandchildren. So is menopause really a liberating experience for women? Do they enjoy this lull after the storm? Verma gives an emphatic yes. "I would say it has been a watershed moment in my life," she says. "I don't have temper tantrums now and I feel calmer and happier. That I don't have to worry about the monthly cycles is a big relief."
Menopause is a stopover in a woman's life journey, a time to pause and reflect and move on with greater strength. A woman technically hits menopause when there is an absence of menstrual bleeding for one complete year. Her ovaries stop producing eggs and she will no longer be able to conceive naturally. "Emotionally, it is a difficult time for women," says Dr Prabha S. Chandra, professor and head of psychiatry, National Institute of Mental Health and Neurosciences, Bengaluru. "Hormonal changes may cause insomnia. Anxiety is common. Mental fog that results in poor concentration can also occur."
There are many other factors that add to a woman's stress level while she is going through menopause, says Chandra, 54. "Her husband may be retiring, elderly parents may need her support and her grownup children may have their own challenges. In addition, she may be in a responsible position in her career. Then there can be a domino effect, with physical problems leading to psychological distress,'' she says.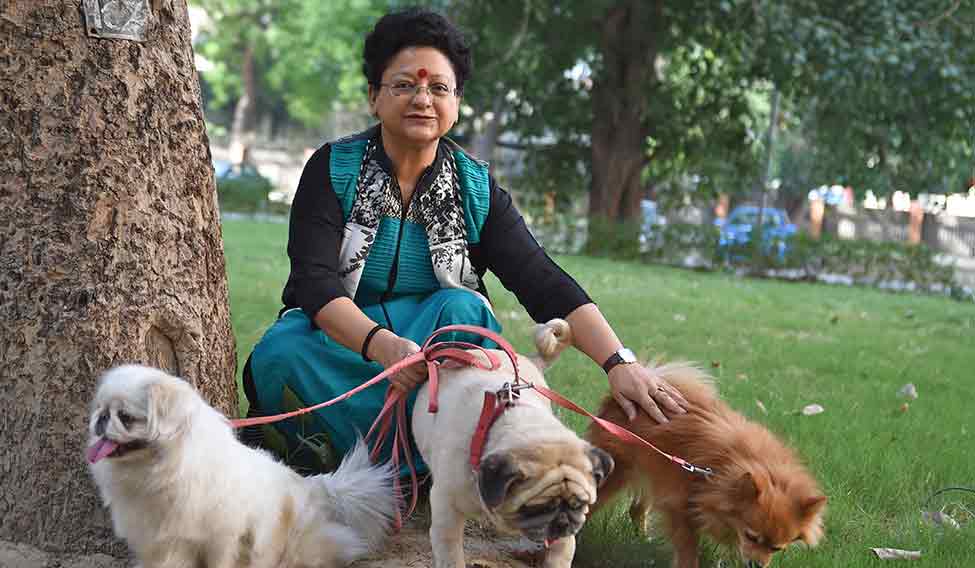 Chandra would know as she, too, is going through her menopause. "Hot flushes are the worst and can hit me anytime," she says. "My colleagues have now got used to seeing me break out in a sweat all of a sudden." When she was younger, she would think hot flushes were not such a big deal. "But I realise now that it can severely impair your quality of life," she says.
Hormonal changes wreak havoc in the body in many ways. Fluctuating oestrogen levels cause vaginal dryness, besides hot flushes and night sweats. Menopause can cause a drop in the testosterone levels, too, and, as a result, one may lose interest in sex. Testosterone is as important for females as oestrogen, though it is often overlooked, says Mumbai-based sexologist Dr Prakash Kothari. "In women, the decline in testosterone can lead to problems like reduced sensitivity in the clitoris, external genitalia and nipples. Testosterone has a crucial role in desire, sexual arousal and orgasm as well," he explains.
Menopause slows down your body functions, too. "During menopause, a woman walks slowly. She talks slowly," says Kothari. "Even the vaginal lubrication takes longer than usual. A man needs to understand this and devote more time to foreplay so that the woman is adequately lubricated."
Aarti Thacker, 60, of Pune went through the hormonal whirlwind a few years ago. "I would feel the craving for physical contact and sex at times while going through menopause. But later it subsided and I actually lost interest in physical relationship altogether," recalls Thacker.

Thacker gained around eight kilos during menopause, which she has not been able to lose in the last ten years. She developed a slight double chin and a few wrinkles, too. She, however, didn't have much trouble, physically at least. "I had seen my mother suffer a lot. So menopause was a dreaded word for me and my sisters," says Thacker. "We had seen and heard how painful it was for her during the years before menopause. She would have bleeding that wouldn't stop for weeks. She used to be very weak and ill then. Finally, she took some ayurvedic medicine. That helped." Fortunately, neither Thacker nor her sisters had as much trouble. Her mother must have prayed to God to spare them the agony, she says.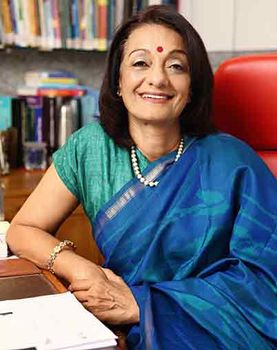 Thacker had her menopause at 47. The mean age of menopause among Indian women is 48 years, whereas the average age worldwide is 51. Some studies indicate that of late, there has been an increase in the incidence of early menopause in India. "Premature menopause is increasing these days because of late pregnancies, rising infertility, increasing use of ovulation-inducing drugs, changing food habits, smoking and, more importantly, stress," says Dr Shafalika S.B., consultant gynaec laparoscopic surgeon, Columbia Asia Group of Hospitals, Bengaluru. "The stress associated with hormonal imbalance itself causes decreased ovarian reserve."
Ovarian reserve is the ability of a woman's ovaries to produce eggs that can lead to pregnancy. A girl will have around two million eggs in her ovaries at the time of birth. By puberty, the number of eggs will come down to four lakh. Of these, only around 500 will mature and be released from the ovaries during ovulation, which typically occurs from puberty to menopause.
Women who have undergone hysterectomy are at a greater risk for early menopause, even if both their ovaries are retained. "In my practice, I have seen that women who have had hysterectomy start experiencing menopausal symptoms like hot flushes early, perhaps because their ovaries get affected during the procedure," says Dr Shobhana Mohandas, consultant gynaecologist at Sun Medical Centre in Thrissur, Kerala.
Pruthvi, 26, of Tumkur, Karnataka, had not one but several of the risk factors for early menopause. She was diagnosed with third stage cervical cancer. Her husband left her and she had a hard time looking after her child with her meagre income. The advanced stage of her cancer made her unfit for surgery. She then underwent pelvic radiotherapy along with weekly sensitising chemotherapy. After three months of treatment, she was found to be in complete remission. But her woes didn't end there. She stopped menstruating post the radiotherapy. "Pelvic radiotherapy when given in view of locally advanced stages results in early menopause," says Dr J. Mathangi, consultant, radiation oncology, BGS Global Hospitals, Bengaluru. "In Pruthvi's case, her ovaries were also part of her treatment area. They would get ablated with the radical dose because of her advanced stage." Pruthvi hasn't developed any menopausal symptoms yet as her peripheral production of oestrogen is compensating for the loss of her ovaries.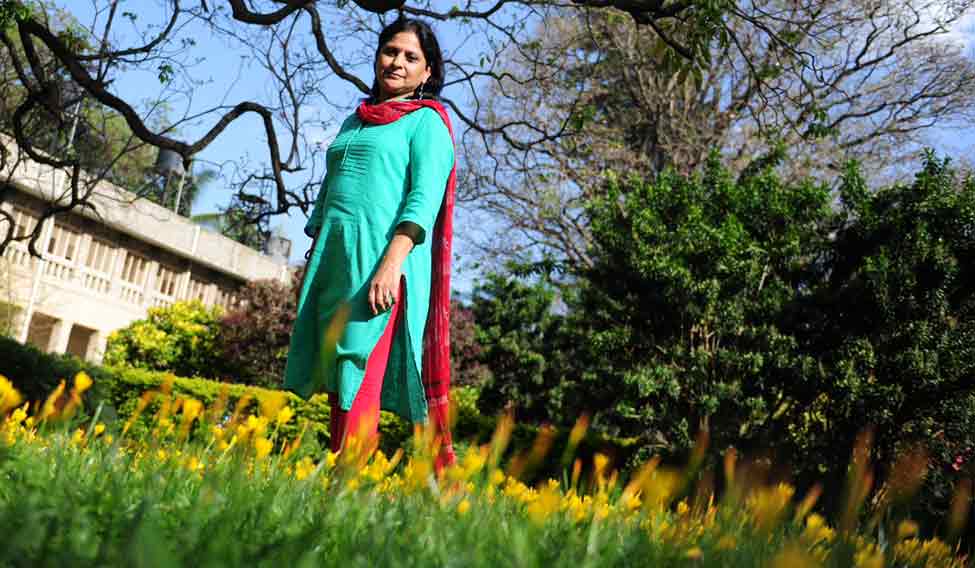 Women having menopausal symptoms are often confronted with conflicting views on whether to get hormone replacement therapy or not. Dr Duru Shah, who heads the education committee of the International Menopause Society, recommends the therapy for those having severe symptoms like hot flushes. "Hormone therapy is a boon for women, helping them to tide over the difficult years as they hit menopause," says Shah, who has taken the therapy. "If taken between the ages of 50 to 60 years, they have an added benefit of reducing the risk of fractures and lowering the risk of colon cancer, besides the advantage of having a better quality of life."
Hormone therapy is considered to be particularly beneficial for women who hit menopause before age 40. However, one needs to be wary of its potential side-effects, says Dr Vivek Arya, senior consultant endocrinologist, Centre for Endocrine Diseases and Diabetes, Ahmedabad. "The Women's Health Initiative, a large research study, has shown that hormone therapy in postmenopausal women does not give protection against heart disease. In fact, it may increase the risk of heart disease," he explains. "Women in HRT need annual checkups for breast and uterine cancers as it may increase the risk, if used for a prolonged period."
It is important for a woman to learn the art of growing old gracefully. That seems to be the key to a healthy and enjoyable life after menopause. "If one doesn't have troublesome symptoms, then there is no need to get hormone replacement therapy," says Dr Indira Hinduja, gynaecologist and infertility specialist based in Mumbai. "Whether a woman needs the therapy depends on the gravity of the symptoms. HRT should be considered only if the menopausal symptoms are so severe that it affects one's quality of life. Those having diabetes or a family history of cervical cancer are not candidates for HRT."
Drugs are available aplenty to beat the menopausal symptoms. Whether they are really required for women with asymptomatic menopause is a big question. There are also concerns over the medical treatment of postmenopausal osteoporosis caused by oestrogen deficiency. "I would say that some of these medicines for the treatment of postmenopausal osteoporosis are the brainchild of good market strategies. Pharmaceutical companies have propagated anti-osteoporosis medication as a panacea, which is unfortunately not true," says Dr Shah Alam Khan, professor, department of orthopaedics, All India Institute of Medical Sciences, New Delhi. "Menopause being a natural physiological process, the use of medicines for osteoporosis should be reserved only for those with a significant risk of fractures. Osteoporosis is a disease characterised by low bone density. One's risk of developing an osteoporotic fracture can be determined by a bone mineral density test."
Having said that, Shah warns that osteoporosis should not be overlooked. "It is a silent disease that remains asymptomatic in majority of women," he says. "The patient may not know she has osteoporosis until she develops a fracture. Postmenopausal osteoporosis sometimes manifests in severe forms, as fractures on the wrist and hip. The spine is also a common site of such osteoporotic fractures."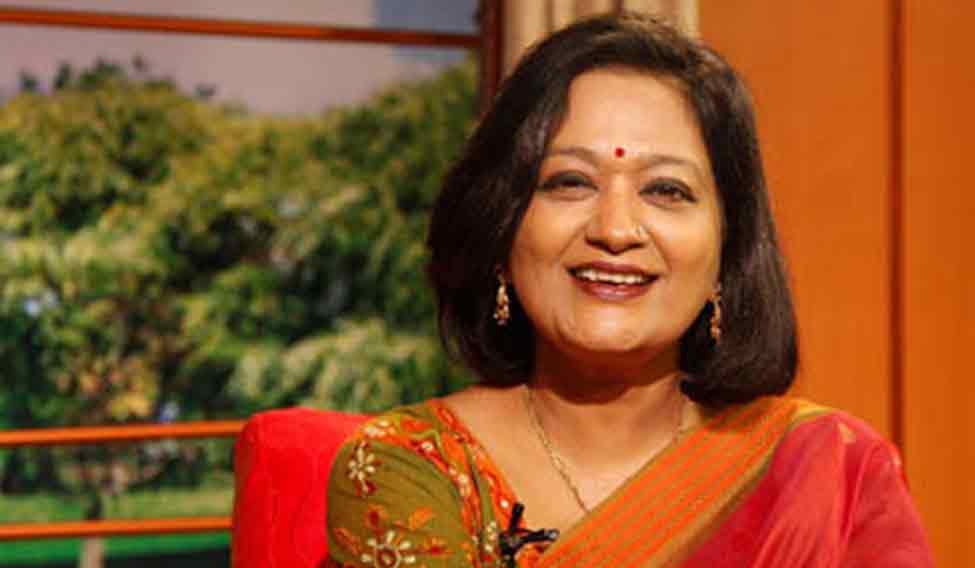 Postmenopausal osteoporosis is best prevented than treated. Menopausal women must exercise regularly to maintain their bone density. "Women must take time out for workout when they are in their middle age," says Mohandas. "It could be hard to fit in exercise into your routine, when you have a demanding career and small children. But women must understand that exercise is an investment for bone health in future." Walking, jogging, swimming and weight-bearing exercises go a long way in promoting bone health.
A good exercise regimen is helpful and so are proper dietary habits. "A healthy diet, rich in calcium and vitamin D, is essential for this age group," says Khan. "Include green leafy vegetables, milk products and fruits like custard apple and guava in the diet. Daily supplements of calcium and short-term vitamin D therapy are also recommended."
Menopause also causes redistribution of fat in the body. "During menopause, the abdominal contour, which was pear-shaped before with fat more on the buttocks and thighs, becomes apple shaped with fat more in the middle. One of the major reasons for abdominal obesity in menopausal women is decreased oestrogen levels," says Mohandas, who will speak on 'Menopause and Obesity' at an international conference in Prague later this year.
Menopausal women must include plant-based oestrogen in their diet to combat oestrogen deficiency. Soyabeans, flaxseeds, tofu, beans, peas and sesame seeds are good sources of oestrogen. Eating black gram twice a week can help improve the testosterone levels.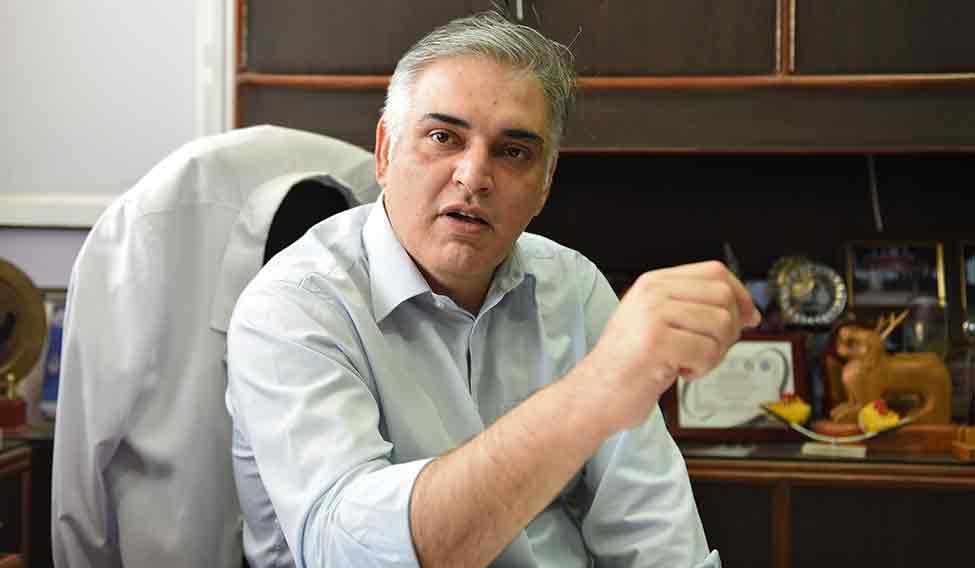 Sadhna Shrivasthav, 55, a television and stage anchor and filmmaker, eats a balanced diet despite her hectic schedule. She snacks on salads, greens and fruits. She also takes extra care of her skin, having made her own natural cleanser with dried orange peels, honey, milk and cream. Her menopause mantra: "I keep worries at bay. If you worry about the physical changes, you will end up having more wrinkles and grey hair. Take life as it comes. Try to stay peaceful and calm." Shrivasthav, who had her menopause three years ago, had a smooth transition, except for the persistent leg pain that might have been because of diabetes. "When I realised I had hit my menopause, I just thought, 'So my periods are over and I don't have to worry about it anymore,'" she says.
Chandra focuses more on the mind. "I cope by doing yoga, eating healthy, dealing with my emotions by being kinder to myself and by understanding the biology of menopause and its effect on my brain," she says.
Unlike Shrivasthav and Chandra, there are women who have very little awareness about menopause. They shy away from getting medical help, however discomforting the symptoms are. But there is hope for such women. The Indian Menopause Society, a multidisciplinary body of doctors and non doctors that aims at addressing health concerns of women entering or going through menopause, conducts awareness programmes and health camps across the country. Information is available on their website (www.indianmenopausesociety.org) about how to deal with menopause and to find a qualified practitioner.
"We also conduct academic programmes for doctors to help improve their expertise in dealing with women going through menopause," says Mohandas, who is secretary general of the society.
Neena Khaire, 50, a Pune school teacher, is overwhelmed by the social change that has shattered the taboo around menopause. In her family, nobody dared speak about menopause. Three years ago, when she faced menopause, she told her 18-year-old daughter about it, and broke that chain of silence.