Somehow Indian research is not trusted." Dr Krishna Ella sounded both angry and disappointed about the reluctance of the west to recognise his work. His Bharat Biotech has come out with several important vaccines, including one for the current scare, the zika virus. The company and the Ella Foundation have more than 100 publications in leading scientific magazines and some 60 patents. "We are the early movers," he says. "We predict pandemics based on hypothesis."
Bharat Biotech has a vaccine for chikungunya in trial, one for Japanese encephalitis in the market (JENVAC) and one for rotavirus ready (ROTAVAC). It also sells a vaccine for DPT, hepatitis and Haemophilus-Influenza type B (COMVAC5), a rabies vaccine and a popular hepatitis B vaccine called Revac-B. It is working on a vaccine for brain fever and paralysis. Its typhoid conjugate vaccine, the first of its kind in the world, is considered among the top 12 vaccines in the world.
What brought Bharat Biotech into the limelight now was the announcement that it had the vaccine ready for the zika virus. While clinical trials are yet to be conducted, the company has two products, named Zikavac, ready. "This is only the trade name," says Ella. The World Health Organisation has declared zika and its suspected link to birth defects a global health emergency.
Twenty countries in Latin America have reported a zika outbreak and a case of the virus being transmitted through sex has been reported in Texas, in the US. "We are probably the first vaccine company in the world to file a vaccine candidate patent for zika, we did it about nine months ago," says Ella. Since India had no live specimen, he imported live zika virus through official channels. Ella has sought the government's support for the trials, and the Indian Council of Medical Research has offered help.
Bharat Biotech can make one million doses of the vaccine in four months. Ella has sought the direct intervention of Prime Minister Narendra Modi to ensure that the vaccine's development and delivery are fast-tracked, cutting through the red tape of regulatory clearances, pointing out that it could help Brazil, a fellow BRICS member, to fight the virus outbreak.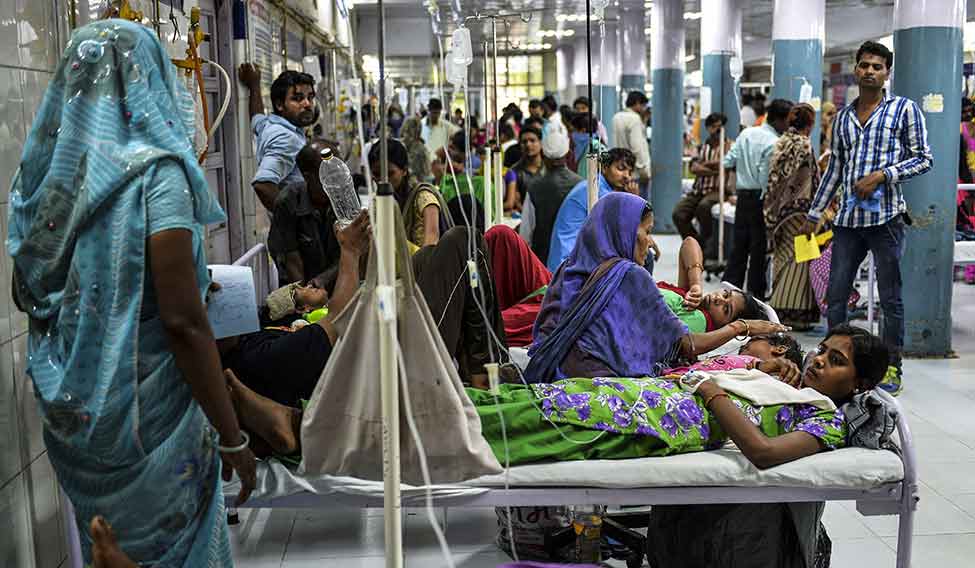 Ella hails from an agricultural family in Tamil Nadu. He worked in Bayer for a while and went to Hawaii on a fellowship for another degree. He took his PhD in biochemistry from Wisconsin and was faculty in the Medical University of Charleston. Ella moved back to India in 1996 and set up Bharat Biotech in Hyderabad in 1999. He had predicted ten years ago that there would be a global outbreak of chikungunya.
Bharat Biotech was the first to have the chikungunya virus isolated. The bone-breaking fever entered India in 2006. Ella had been worried about the zika since then, making the hypothetic leap that mosquitoes transmit both viruses. About 18 months ago, his research group initiated research on making zika vaccine. In July 2015, the team had the Eureka moment and made two vaccine candidates.
Another vaccine from Bharat Biotech which would help significantly reduce infant deaths is ROTAVAC. Ella fulfilled a dream of his with a made in India molecule and Bharat Biotech has filed four global patents on ROTAVAC in some 20 countries. The company has promised to offer it for $1 to governments. "In fact buying a mosquito net is probably more expensive," says Ella. The price of the vaccine in the retail market, however, will match the price charged by competitors (from Rs 1,050 to Rs 1,150 a dose, and three doses are needed). India accounts for about a quarter of infant deaths caused by this virus. "Our vaccine is affordable, safe and effective, besides being cross-protective against a variety of rotavirus strains," says Ella.
Now ROTAVAC is getting inducted into the national immunisation programme. A large clinical trial was carried out across India, covering 10,000 newborns. In an innovative format, the babies were offered a three-year medical cover for health risks of all types, including congenital disorders, for participating in the trial.