"According to the National Crime Records Bureau, a student commits suicide in India every hour and the main cause is depression." - Dr Harish Shetty, psychiatrist

"Depression needs to be taken seriously as 50 per cent of adult psychiatric disorders start during childhood." - Dr Niti Sapru, president, Bombay Psychiatric Society

"Childhood obesity can lead to type 2 diabetes and high cholesterol in adolescents. Patients will have diabetes by the age of 30 if obesity is left untreated." - Dr Shashank Shah, obesity surgeon

"Children with type 2 diabetes need to be given oral medicines only when dieting and exercising regularly fail to yield any results." - Dr R. Kiran Kumar, consultant paediatrician, Vikram Hospital
Rahul was 12 when he started having extreme outbursts of anger—he would throw tantrums and even turn violent. His mother also noticed that he had stopped studying.
"When I started noticing these changes, I was worried. We have a history of mental illness in our family, and when he became rebellious over a period of time, I knew I had to seek professional help," she said. Rahul was taken to a psychiatrist and a few counsellors. "He didn't require any medication at that time, but I was able to help him get through that phase by letting him know he could talk to me openly. It took a lot of patience and effort to deal with his anger issues," said his mother.
Rahul is among the fortunate few who are able to receive help at the right time, considering mental illness is still a taboo subject in India. According to recent research by the Economist Intelligence Unit (EIU), which was conducted in five countries—India, Germany, South Africa, Saudi Arabia and Brazil—today's children are likely to be less healthy than adults who are above 65 currently when they reach that age. (The report was released this May at the Global Consumer Health Debate in Darmstadt, Germany.)
This, despite the fact that life expectancy has increased in India by more than a decade in the last 20 years, according to the World Health Organization's World Health Report. While currently the average life expectancy of an Indian is 68.3 years, a 2012 report in The Lancet said life expectancy has increased to nearly 72 years from 62 years since 1980.
A major concern of educators and policymakers who participated in the EIU survey was the risk of depression or isolation for today's children when they reach their mid-sixties, other than a general lack of fitness owing to a sedentary lifestyle. While South Africa had 21 such respondents participating in the survey, the remaining four countries had 20. Most of these respondents were child development experts or school administrators who have worked with children aged between 5 and 16 years.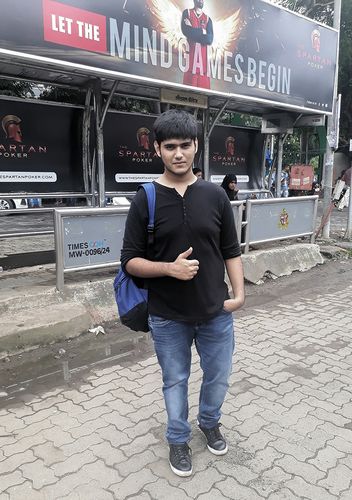 The survey report, however, revealed that there was little evidence that school education programmers are managing to address the rising rates of mental disorders. And, this is mainly because the problem has been only recently identified. Only nine per cent of the 400 parents of primary school children surveyed from the five countries admitted their children might show symptoms of mental illness like depression and anxiety. This, in turn, suggested that it might not be treated or even detected.
A 2012 report published in The Lancet, titled Suicide Mortality in India: A Nationally Representative Survey, revealed that suicide death rates in India are among the highest in the world and most of those who kill themselves were between 15 and 29 years. "According to the National Crime Records Bureau, a student commits suicide in India every hour and the main cause is depression," said Dr Harish Shetty, a Mumbai-based psychiatrist. "Schools are not doing enough to address depression in students and only a few private schools have counsellors while a majority of public schools lack basic infrastructure, so we still have a long way to go." Depression increases the risk of diseases like heart diseases, stroke, Alzheimer's and substance abuse in the long-term, he said.
Dr Niti Sapru, president of the Bombay Psychiatric Society, said there has been a growing incidence of depression in children as young as seven, owing to pressure to perform, bullying in school, adverse childhood events and a family history of mental illness. "This needs to be taken seriously as 50 per cent of adult psychiatric disorders start during childhood and, other than depression, social anxiety is also common in children and adolescents," she said.
School authorities don't take depression seriously and stigma is still a major issue, said Sapru. "While treating a young student with depression or anxiety, involving the school in cases of bullying or other academic issues is not easy as the child's privacy also needs to be maintained and there is a conflict of interest as school counsellors tend to protect the school," she said.
Aviva Freudmann, research director at EIU, said mental health issues are largely ignored in schools. "Even in a developed country like Germany, the effort to spot mental health diseases among children has begun only recently," she said.
Other than the risk of depression or isolation, the report stated that 52 per cent of experts are concerned about the risk of addiction to harmful substances in children. "We have been seeing cases of substance abuse in children as young as 12 years old and the reason is that drugs are easily available to them," said Shetty. "Cannabis is as easily available as chocolate. However, substance abuse among children is not just an urban phenomenon and is also affecting children in villages."
Obesity in children is another alarming factor. According to the EIU survey, India ranks third among the five countries when it comes to obesity in children—22 per cent of its children are obese. In Saudi Arabia, it is 37 per cent, 34 per cent in Brazil, 20 per cent in Germany and 15 per cent in South Africa.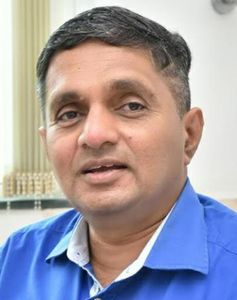 Dr Shashank Shah, obesity surgeon and former president of the Obesity Surgery Society of India, said childhood obesity cases have doubled to 18 per cent in the last decade. "Childhood obesity can lead to type 2 diabetes and high cholesterol in adolescents. Patients would suffer from diabetes by the age of 30 if obesity is left untreated. They are known to suffer from heart diseases at a younger age. Obesity affects the child psychologically and it has also been linked to the incidence of cancer."
Sagar Balani, 18, was only seven when he underwent bariatric surgery at Mumbai's Fortis hospital, then called Wockhardt hospital, making him the youngest patient in India to go under the knife to control his weight in 2007. He weighed around 120kg then, and his mother, Neetu Balani, said he could not lead a normal life or play any sport. "He would experience breathlessness all the time and started gaining weight very rapidly," said Neetu. "In his case, it is hereditary as many of our relatives are also obese. I went to many general practitioners, but back then we were not aware of childhood obesity or what steps to take to find the right treatment for him. He was also suffering from sleep apnoea and needed a mask to be able to sleep."
At birth, Sagar weighed 3kg and he started gaining weight when he was six months old. His paediatrician referred him to Shah. "Before that, we had no idea about bariatric surgery," said Neetu. Sagar underwent a sleeve gastrectomy, where around 85 per cent of the stomach is removed in order to eliminate hormones that are known to stimulate hunger. Two years after the surgery and following a strict diet, he started losing the excess weight. "Now, he weighs around 68kg to 70kg," said Neetu. "He is leading a normal life and doesn't need strict diet regulation. The bariatric surgery was lifesaving for him and we are thankful he was able to receive the right treatment at the right time."
Freudmann said the main reason today's children will be less healthy than today's older generation was mainly unhealthy lifestyle. "However, according to our extensive research, children are well informed about how their behaviour today will impact them later on, so this is actually good news," she said.
Experts have emphasised the need for parents to ensure their children grow up in a healthy environment, with access and opportunity to exercise. "Once the weight is gained, it is very hard to shift. Statistically, if you are a mother and you are obese, your child will also be obese," said Ellie Needs of the World Obesity Federation. "If we don't treat obesity, we will end up treating the consequences of obesity. Children are malnourished and overnourished at the same time. Their growth period is lost and that results in stunted growth, owing to which they are more likely to be overweight."
As of now, 223 million school children around the world are obese and the number is expected to increase to 268 million by 2025, said Needs. When it comes to childhood obesity, another major issue is stigma. "There are similarities in the social stigma of HIV and obesity as it is seen as a self-inflicted condition," she said.
Take, for instance, the case of Rohit, 13, who used to weigh 123kg. The Pune resident first started gaining weight when he was four. "When he was nine, he weighed 55kg and then gradually over the years, it increased to 123kg," said his mother. "We didn't know why he was gaining weight so rapidly. He liked to play cricket, football and basketball, though he would experience shortness of breath if he tried to run too much. We tried to restrict his food consumption by going to dieticians but given how young he was, it was difficult to restrict his calorie consumption."
In 2016, Rohit's parents approached a bariatric surgeon but they were reluctant to go ahead with the surgery. That is when they were informed his obesity is hereditary. His mother weighs close to 100kg. "The longer we waited, the more weight he started gaining and since my husband is a heart patient, we were worried he could also suffer from heart disease at a young age due to his obesity," she said. "In May 2017, we finally agreed to go ahead with his surgery but kept it a secret from most of our relatives and friends because we didn't want him to get bullied for going under the knife."
Two months post surgery, Rohit has lost 18kg. For one month, he was put on a liquid diet and his diet is currently restricted to home-cooked food like khichdi, dal and rice. Gradually, rotis and idlis will be added to his diet. "When people ask us how he has lost so much weight suddenly, we tell them it is because he is dieting and leave it at that," said his mother.
Though obesity is an acute condition, there is no advocacy for the disease around the world, said Needs. "The thing that stands out about HIV is we always had strong advocacy rights from the start and the same needs to be done for obesity," she said.
Erasmus Morah, country director of the United Nations AIDS Programme in South Africa, said obesity is a silent emergency today. "The people who were scared of dying of AIDS are now scared of dying of lifestyle diseases," he said.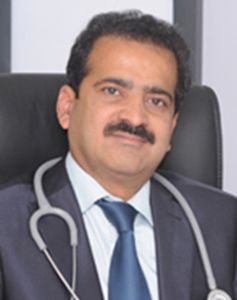 But then there is also the question of what actually determines healthy life expectancy. Dr Marc Luy, head of the research group on health and longevity at the Vienna Institute of Demography, said there is almost no difference in life expectancy between men and women in recent times. "What we have found is biology alone is not the most important factor when it comes to life expectancy," he said. "Smoking is the key risk health factor for life expectancy. At age 50, smoking causes a difference in life expectancy for men by eight years and around half for women." We should remember that the decision to smoke or not is decided when one is young, he said.
According to the research done by Luy and his team over the last 20 years, when it comes to single health factors, physical activity is the second biggest factor (after smoking) for life expectancy, which has a significantly positive impact on health and longevity.
At the Darmstadt conference, Luy highlighted a 2008 paper by Ralph L. Keeney, titled 'Personal Decisions are the Leading Cause of Death'. Keeney analysed the relationship between personal decisions and premature deaths in the United States. Shockingly, the analysis revealed that over one million of the 2.4 million deaths in 2000 could be attributed to personal decisions and could have been avoided if "readily available alternative choices were made". The paper stated that 46 per cent of deaths due to heart disease and 66 per cent of cancer deaths were attributable to personal choices. Keeney said the logic is straightforward as the major causes of cancer and heart disease are smoking and being overweight.
Then, there is the silent, sweet killer called diabetes. According to data released by the WHO in 2015, India has 69.2 million people with diabetes and by 2025, the number is expected to shoot up to a whopping 80 million. No wonder, India is called the 'diabetes capital' of the world.
It is estimated that 97,000 children in India are living with type 1 diabetes. According to the Indian Journal of Endocrinology and Metabolism, paediatricians are also concerned about the rising cases of autoimmune disorders in Indian children. Dr Vijay Yewale, a paediatrician based in Navi Mumbai and head of the Institute of Child Health, has observed an increase in the number of type 1 diabetes cases among children on a yearly basis. "The cause behind the steady rise in the number of children with type 1 diabetes is still unknown," he said. "It can occur as early as infancy and invariably these children come with symptoms of diabetic ketoacidosis, which is a serious complication where the body produces higher levels of blood acids or ketones and the cells of the body are unable to get glucose. The main issue is that the symptoms of type 1 diabetes, which include excessive thirst, frequent urination and weight loss, are not picked up by parents in time and this leads to diabetic ketoacidosis. When the child is finally diagnosed with type 1 diabetes, the parents end up shocked." As per data released by the WHO in 2015, around 36 million diabetics in India remained undiagnosed.
But, Dr R. Kiran Kumar, consultant paediatrician, Vikram Hospital, Bengaluru, said, "Type 1 diabetes among children is not as common here as it is in the UK, where I worked from 1995-2005. There, every district would report around 1,000 cases of type 1 diabetes."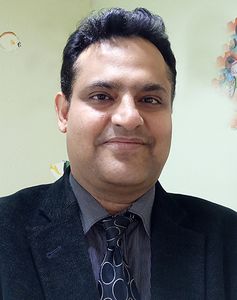 On the other hand, type 2 diabetes in children is on the rise mainly due to increasing cases of childhood obesity, which doctors blame on a sedentary lifestyle and unhealthy diet among the younger generation. "The main challenge in treating type 2 diabetes is that it is difficult to impose diet restrictions on children and to make them start exercising," said Yewale.
Kumar said there has been a rapid increase in the number of type 2 diabetes cases in the last seven years as the average Indian child's life has become more Americanised and sedentary. "Children with type 2 diabetes develop insulin resistance unlike insulin deficiency in type 1 diabetes," said Kumar. "Children with type 2 diabetes need to be given oral medicines only when dieting and exercising regularly fail to yield any results. He said nearly one in two lakh children in India suffers from type 2 diabetes.
While Indians are starting to suffer from lifestyle diseases like type 2 diabetes at a far younger age as compared to the older generation, treating the disease during old age becomes far more challenging. Take, for instance, the case of 87-year-old Anasuya, who is based in Chennai. Her son, a computational scientist, said as diabetes is one of the chronic problems she faces, she needs specialised nurses and weekly blood tests and checkups to prevent bladder infection. He spends around Rs 75,000 a month on his mother's treatment and care.
"There is a lack of education on the care for older women with diabetes as they are anatomically more prone to infection," he said. "My mother is completely bedridden and due to excess sugar levels in the urinary tract caused by diabetes, there is a high risk of bacterial growth. As she has lost all her mobility, residual urine can cause further infection for which she needs periodic bladder washes." In a geriatric patient with diabetes, a lag of even a week with a bladder wash or blood test could exponentially increase the risk of sepsis.
Dr Sivraj Padmanathan, a diabetologist from Gleneagles Global hospital, Chennai, said other than diabetes, senior citizens are at a high risk of neurological conditions like Alzheimer's Disease, Parkinson's Disease, dementia and amnesia. In fact, the World Alzheimer's Report 2015 revealed that around 58 per cent of patients with the condition are from low and middle-income countries, mainly from Asia, and by 2050, the number of patients with Alzheimer's will increase by ten per cent.
Some names have been changed on request.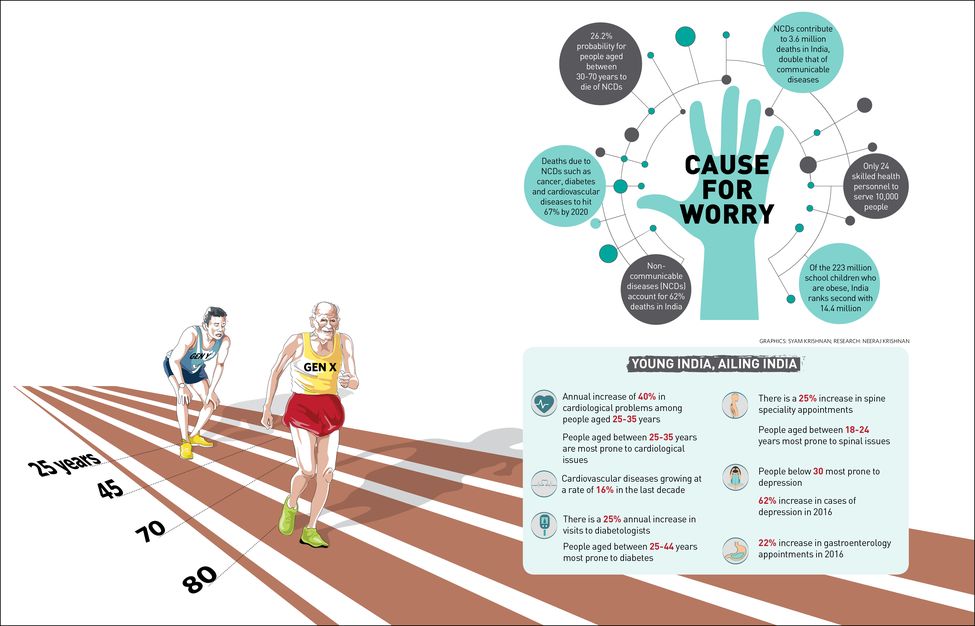 The EIU's report, Kids and Old Age, was sponsored by Merck which brought up the question of '100 Healthy Years: Are Kids Prepared?' in May at Darmstadt, the German healthcare company's home, where a panel of experts from the World Obesity Federation, United Nations and UNAIDS, among others, were present.

Speaking to THE WEEK, Atilla Cansun, chief marketing officer of Merck Consumer Health, says, "The GEN100 programme, a flagship initiative taken up by us earlier this year aims to support school-age children and help them live not only longer, but also healthier lives. Through our research, we have observed that Indian parents are very selfless and want to invest in the next generation.

"Through GEN100, we are engaging and connecting with other programmes in India and we are also reaching out to India pharmacists and because they are parents themselves, it will be a spark in the movement. We are trying to prepare the society for a new era and the objective of Merck is investing in children's' futures through our brands," adds Cansun.