Donating blood for money was banned in India following a Supreme Court ruling in 1996.

"More than 99 per cent of the blood taken from professional donors is infected. If mandatory testing is not done, it could cause diseases like HIV, hepatitis B and C, malaria, and syphilis" - Dr Diwakar Tejaswi, General physician in Bihar

"Unlicenced blood banks flourish mostly in places where the number of licenced blood banks is low and the demand for blood is high" - A.K. Malhotra, assistant commissioner (drugs), Drug Licensing and Controlling Authority in Uttar Pradesh
"Look for those yellow faced men. They come mostly in the wee hours of the morning."
My source's voice rang in my ears long after I had met him, even while I roamed hospital corridors and blood bank premises, looking for people who donate blood for money.
I did spot some pale-faced men but while trying to strike a conversation with them, they gave me that look as if they were trying to etch my face into their memory and then vanished into thin air, perhaps sensing danger.
Finally, I met Sharad Kumar, a bushy-haired 15-year-old from Saadatganj in Lucknow. Last year, Kumar donated blood at Kohli Blood Bank, one of the oldest blood banks in Lucknow, to get a few extra bucks.
"A friend of mine told me about the blood bank. Initially I was a little hesitant, but my friend assured me that nothing would happen,'' recalls the class 10 student, who has B+ blood group.
A foodie, Kumar loves momos, samosas, pooris and chole bhature. He would have terrible cravings while passing by roadside eateries. But having lost his father at a young age, he never had enough money to buy his favourite snacks. So he fell an easy prey to the racketeers.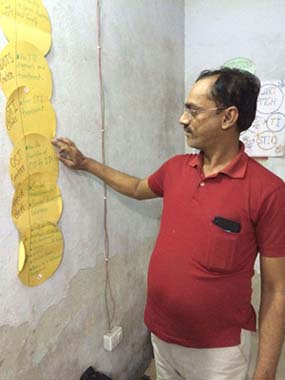 Kumar went to the blood bank, which is located in the Chowk area, with his friend Vishal. The blood donation took hardly 15 minutes. Kumar didn't even have to fill the consent form. The staff at the blood bank did it for him. "They put a fake name as I'm a minor,'' says Kumar. "Among those who had queued up to donate their blood, there were some other children.''
As per law, only people above age 18 can donate blood. Donating blood for money was banned in India following a Supreme Court ruling in 1996. Kumar knew that what he was doing was wrong. But he felt happy when he got Rs 500 from the blood bank which he splurged on food. "I had samosas to my heart's content,'' says Kumar, who ran out of money in three days.
Initially, he didn't talk about it to anyone. But when he started feeling an itching sensation at the site from where blood was drawn, Kumar mentioned it to some of his friends. They tipped off the police about minors being lured to give blood for money. A joint raid was conducted by the police and the state health department at the blood bank. Illegal blood donations and forged documents were just the tip of the iceberg. "There were no qualified doctors in the blood bank," says Radha Raman Singh, former senior sub-inspector at Kotwali Chowk Police Station, who was working on the case. "Some of the test kits they used were past their expiry date. We also found bags of blood with abysmally low haemoglobin levels. There were evidences indicating that the blood bank used to take blood from professional donors for money."
The staff played a major role in this illegal trade. "The manager and the technicians were involved in bringing minor boys to the blood bank and they were arrested,'' says Singh. While the case is still under investigation, the blood bank surrendered its licence on January 1 this year. It has moved the Allahabad High Court challenging the FIR filed by the health department.
The blood bank is allegedly owned by a doctor-couple—V.K. Kohli, who worked in King George's Medical University, Lucknow, and Chitra Kohli. "They may not have been directly involved in the case," says Singh. "Both of them are absconding now. Apparently, they are in the US.''
The illegal blood trade is rampant not just in blood banks but also in reputed hospitals in many parts of the country. There are hubs of racketeers in the premises of almost every major hospital in Bihar and Uttar Pradesh. These middlemen arrange donors in minutes and get a huge commission. Most of these donors are drug addicts and rickshaw pullers.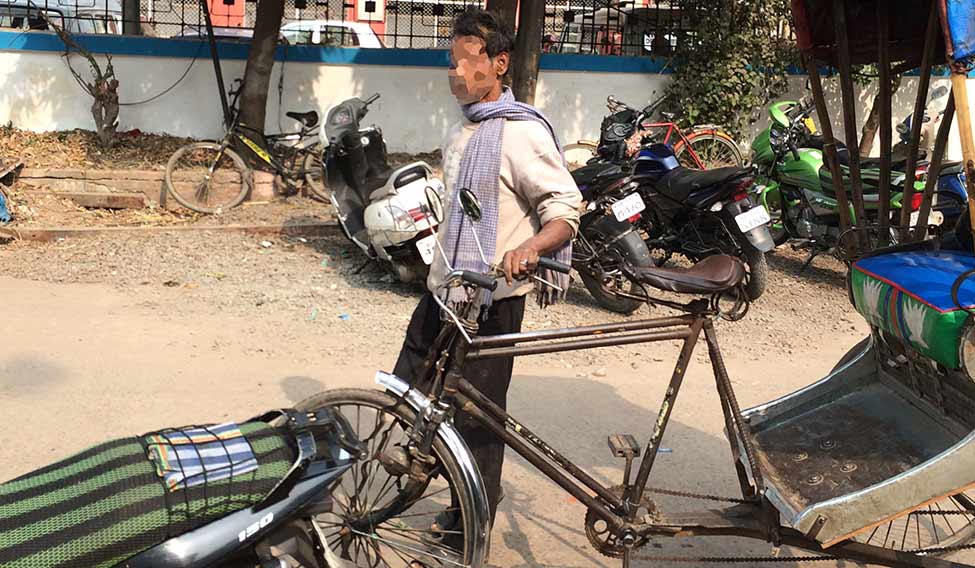 The racketeers appear in many forms. While getting ready for a sting operation at the Patna Medical College and Hospital, the pride of Bihar's health care sector, we met Subodh, a rickshaw puller, who was roaming around in the hospital compound for quite some time. I posed as a close friend of a patient who was in need of blood. Subodh took me to a snack shop beside the hospital, close to the entrance of the Mother Teresa ladies hostel.
Anil Bhai, the owner of the shop, dons many hats. He makes nice bread omelette, with onion and a dash of chilli and coriander. Anil Bhai kept staring at the leaf plates placed near the boxes of eggs as Subodh told him about my requirement. Then he peered at me. (My traditional makeover with a big bindi, sari and bangles didn't help much. I still looked very different from the local women.) After a background check, Anil Bhai asked me to wait for a while.
Then came the racketeer, a smart, well-dressed man in his mid-20s, who introduced himself as Rakesh. The anxiety in his voice was palpable when he asked me for whom I wanted blood. I said it was for one of my family friends in Ramjaipal Nagar in Patna who had to undergo a surgery immediately.
"My friend's blood group is B+. Blood is available at the PMCH blood bank. But they are asking for replacement donation,'' I said. "I'll get you a donor. It will cost you Rs 4,000,'' said Rakesh, all the while scanning the scene.
Then his gaze fell on my mobile phone. "Show me your phone. Open the voice recorder,'' he said in a commanding tone. I felt blood draining from my face. It was like being held at gunpoint. I was recording the conversation so the voice recorder app was already on. In my tension, I fumbled with the phone and ended up opening the camera app, which has an icon similar to that of the voice recorder. Realising that I was tense, but not knowing the real reason for it, Rakesh asked me to let it be. Then he noticed that I didn't have any "papers'' (medical records) with me. "I normally don't talk to this kind of people,'' he said. I assured him that my friend's daughter would come and meet him with the doctor's note.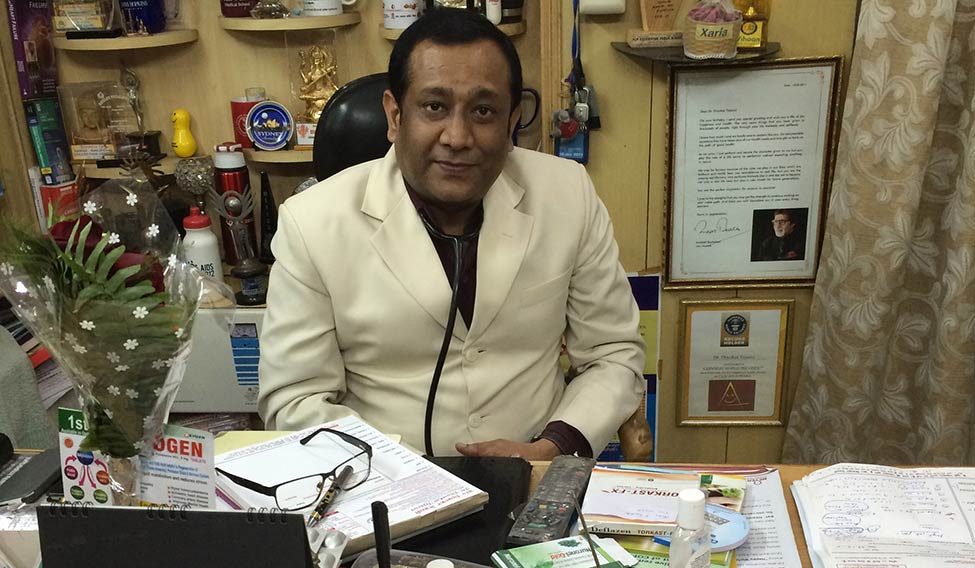 Since the patient was to be admitted in PMCH, which was close to his hub, he offered me a discount of Rs 500. I asked him whether I could pay the money in instalments. He said the entire amount had to be paid that day itself. After reaching an agreement, we discussed PMCH and the doctors there. Before leaving, we exchanged phone numbers.
Why is the blood trade so rampant in India? For one, there is an acute shortage of blood in blood banks, especially during summer when college students, who form a major chunk of donors, are busy with their exams. This has resulted in a flourishing black market in north India, spanning across Lucknow, Gorakhpur and Varanasi in Uttar Pradesh to Amritsar in Punjab, Jaipur in Rajasthan, and Muzaffarpur and Patna in Bihar. "Unlicenced blood banks flourish mostly in places where the number of licenced blood banks is low and the demand for blood is high. There is a lot of gap between the demand and supply of blood in the country,'' says A.K. Malhotra, assistant commissioner (drugs), Drug Licensing and Controlling Authority in Uttar Pradesh. According to World Health Organization, India faces a shortage of 3 million units of blood annually.
The shortage is more widespread in rural areas, though, sometimes, blood banks in cities also face it. Take, for instance, the blood bank at St Martha's Hospital in Bengaluru where B+ blood group is hardly available. "Today we got five to six requests for B+. We had to send them to another lab," said Anand D., a lab technician at St Martha's. "In fact, there has been a shortage of B+ in our blood bank for the last two months."
In Bhandara district of Maharashtra, the sole blood bank is run by the Government Hospital. And, there is a severe shortage of blood there, says Dr L.D. Giripunje, honorary secretary, Indian Red Cross Society. "We conducted blood donation camps, but very few people turned up for donation," says Prashanth Borker, former lab technician at Government Hospital. There is very little awareness on blood donation among the rural population. "I often see healthy people refusing to donate blood for their relatives,'' says Borker.
As a result, illegal blood trade in India is thriving, posing a serious risk to public health. "The haemoglobin levels in the blood taken from professional donors is found to be so low that the desired outcome of blood transfusion may not be there,'' says Dr Diwakar Tejaswi, a general physician in Bihar, who himself has donated blood around 35 times, strictly by the rules. "In my opinion, more than 99 per cent of the blood taken from professional donors is infected. If mandatory testing is not done, it could lead to the transmission of diseases like HIV, hepatitis B and C, malaria, and syphilis. In fact, we have seen diseases other than the five mentioned spreading through blood transfusion.''
According to Dr Sanjay Khattri of King George's Medical University in Lucknow, the number of patients who have contracted diseases through blood transfusions is alarming. "Illegal blood trade is common in UP. Around 18 to 20 per cent of patients with blood-borne diseases like hepatitis would have contracted the disease through blood transfusion,'' he says.
Gyan Ranjan of Patna has had to pay a heavy price for undergoing a blood transfusion at a nursing home in Bihar. Ranjan, 43, contracted tuberculosis and HIV after undergoing transfusion in 2000. He is on second line of treatment for HIV now. Ranjan's wife got HIV from him and is undergoing treatment.
Ranjan has a scar on his forehead. "Once, I went to the movies with my friends. While returning home, we met with an accident. I got badly injured. I had teeth and mouth injuries and also a facial fracture, which left this scar on my forehead,'' he said.
Ranjan was admitted to a nearby nursing home, where he underwent a blood transfusion. "Those days, there were only a few blood banks in Bihar. With my rare blood type, AB+, it would have been difficult to find a donor. But they managed it somehow,'' says Ranjan, who went home after 10 days and had to spend Rs 2.85 lakh on the treatment.
A few months later, Ranjan was diagnosed with tuberculosis. He took medicines and got better. However, his troubles were far from over. Ranjan gave blood to a friend who was in need of transfusion. "Two weeks later, I got a letter from the hospital saying that I need to get some tests done at the Integrated Counselling and Testing Centre which offers HIV/AIDS prevention and cure," says Ranjan.
He was diagnosed with HIV. It was an unexpected blow. "I felt so hopeless and depressed that I locked myself up in a room for 15 days,'' says Ranjan.
Gradually, he mustered the courage to tell the world about his disease. His brother, who was his anchor during those tough times, took him to All India Institute of Medical Sciences in Delhi for treatment.
Ranjan thought of filing a case against the nursing home. "But by then, it was shut down and its director was absconding. They got into trouble by performing illegal kidney and heart transplants,'' he says.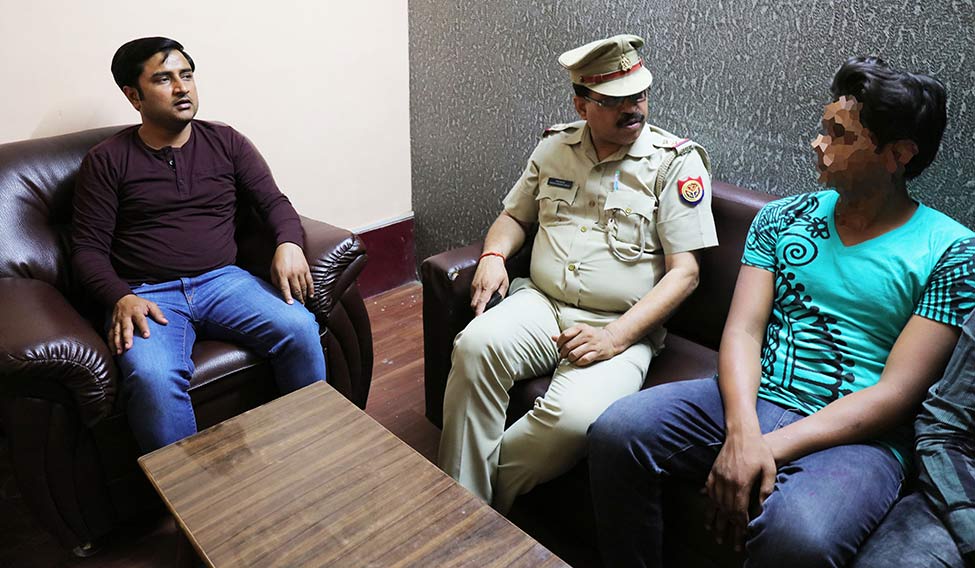 Ranjan now works with the Bihar Network for People Living with HIV and for the Vihaan programme that provides care and support services to HIV patients. There are a lot of people who have contracted HIV through infected blood transfusions, he says. "We are just compiling some data on that. Some of these nursing homes do transfusions if the blood types of the donor and the recipient match. They don't do any other tests,'' says Ranjan. "Numerous bacteria, virus and parasites can be transmitted through blood transfusions. This raises cause for concern.''
The racketeers often fleece their victims who run from pillar to post to get blood for their near and dear ones in emergencies. Until a few years ago, in Arunachal Pradesh, a unit of Rh- blood would have cost between Rs 10,000 and Rs 80,000, and Rh+ blood would have cost between Rs 1,500 and Rs 5,000. According to Dr Nabam Budh, deputy director of State Blood Transfusion Council in Arunachal Pradesh, illegal blood trade had become a major issue. "There used to be a lot of professional donors in the state, most of whom were migrants from Bangladesh. In fact, until 2012, only professional donors would donate blood as the local population was scared of blood donation,'' he says. However, things have changed for the better. "Now more people, especially youngsters, have been volunteering to donate blood," he says. "So cases of professional blood donation have become almost nil, except for a few sporadic cases.''
In Karnataka, there have been instances of illegal blood trade, wherein employees of diagnostic centres were involved. In 2011, Nagaraj M.N., an employee at Abhi Diagnostic Centre in Gouribidanur, was charged with "possessing whole human blood IP and stocking empty blood bags''. A similar case was reported in Chickballapur district in 2012, wherein C.A. Baskar Reddy, an employee of Srinivasa Diagnostic Centre and Clinical Biochemical Laboratory was found to be keeping whole human blood IP.
According to Tejaswi, blood bags are available in the open market in Bihar. "Shashi Blood Bank, located near PMCH in Patna, did brisk business even after we conducted a raid there a few years ago,'' says Rakesh Dubey, a senior police officer who is now the aide-de-camp to the Bihar governor. "Most of its clients were the poor patients of PMCH. What the blood bank sold was not 'standard blood'.''
Last year in January, a second raid was conducted in Shashi blood bank and 26 samples were seized and sent for testing. Blood was stored in unhygienic conditions in a domestic refrigerator. The samples were found to be infected, and with low haemoglobin levels and high dilution content.
The bank was taking blood from professional donors in lieu of money. The donors included rickshaw pullers and daily wagers. "The blood bank allegedly had a team of agents who would roam around in Patna and bait the victims,'' says a local person we met at a wayside tea shop near Shashi Blood Bank.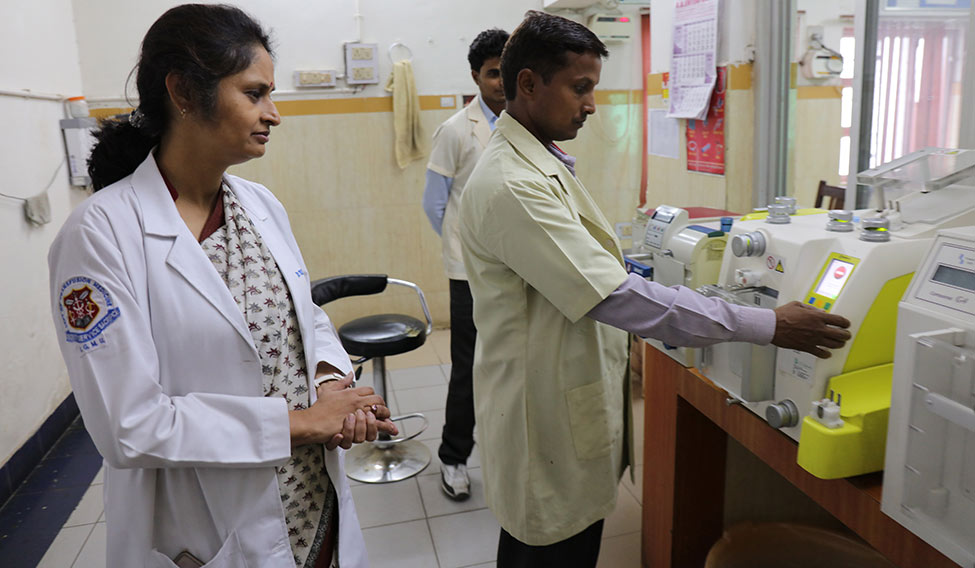 Clever, smart and resourceful, racketeers make quick money. According to Khattri, some of the nursing homes have been running a blood trade racket under the guise of charity. "They organise blood donation camps and then sell the blood,'' he says. There have also been cases where the blood bank sold animal blood to patients. "In 2009, one such big racket was busted in Lucknow. They would also dilute blood with a saline solution, making three units out of one,'' says A.K. Malhotra, assistant commissioner (drugs), Drug Licensing and Controlling Authority in Uttar Pradesh.
The blood bank at King George's Medical University, which is the largest in the country, is now equipped to outsmart professional donors. "Professional donors often return with a different name and appearance. It is easy to change your appearance. But after we started biometrics, they have realised they cannot surpass it," says Dr Tulika Chandra, head, department of transfusion medicine. "We do iris scanning and thumb printing. With these two things clubbed together, the professional donors don't have a chance to evade it. So we would hopefully be getting very few professional donors now.''
After the meeting with Chandra, I walked around the sprawling KGMU campus, admiring its architectural grandeur and greenery. While passing by the blood bank, I looked for yellow faced men, but couldn't spot any.
(Some names have been changed.)
Drops of life
A healthy person can donate blood once in three months. Here is a list of dos and don'ts for blood donation.
Before donation
* Do not donate if you are younger than age 18 or weigh less than 45kg
* Do not give blood if you are sick
* Ensure a healthy level of iron in your diet
* Never donate blood on an empty stomach
* Stay hydrated to avoid drop in blood pressure
* Mention the names of any medication you are taking to those in charge at the donation centre
After donation
* Drink a lot of water and avoid alcohol for the next 24 hours
* Do not do any heavy lifting or vigorous exercise for the rest of the day