K. Chandrasekhar, who left his 20-year-long corporate career to start Forus Health, believes that only we Indians can solve our problems. It is the problems that drive innovation, he says.

If trials are successful, Neeti Kailas plans to diagnose 50,000 hearing-impaired children in five years. She also wants to work with the state governments to roll out the device to be used after institutional deliveries.

Diabeto not only stores all your data, it also tracks the patient's mood, medication, insulin intake and physical activity.
'THE PEOPLE WHO ARE CRAZY ENOUGH TO THINK THEY CAN CHANGE THE WORLD ARE THE ONES WHO DO'
- STEVE JOBS
India's health care woes can be overwhelming. A burgeoning population, strained public health care system, low doctor-to-patient ratio, one of the lowest public spending on health care and the increasing burden of non-communicable diseases, the issues are many and complex. In spite of the rapid progress made in the last few decades, more than two million children in India die of preventable diseases, a large number of them are malnourished and the women are anaemic.
While the challenges are tremendous, it has bred experimentation and innovation. It is the reason why Jaipur Foot, a low-cost prosthetic limb, was invented in India. The limb, made of polyurethane, is light-weight, water-resistant, easy to manufacture and suitable for Indian conditions. It has given mobility to thousands who had no hope of walking. We have also excelled in creating innovative service models like Aravind Eye Care system that provides subsidised eye treatment to two-thirds of its patients.
To meet the health care challenges of India, the innovators know they have to think different and make their inventions affordable. K. Chandrasekhar, who left his 20-year-long corporate career to start Forus Health, believes that only we Indians can solve our problems. It is the problems that drive innovation, he says.
We feature seven such innovations in medical technology and devices that have the potential to create a widespread impact on health care in India. To describe what these entrepreneurs and young students have achieved in simple terms, it is frugal innovation.
These devices and products are accessible and cost a fraction of what they would in the west. What's more, these products are already going global.
The road to innovation is not easy: from the conception of the idea to the proof of concept stage (looking at its feasibility), creating a prototype, conducting trials, making changes and finally finding a suitable partner to manufacture the product. There are also certification and approvals to be taken care of. It easily takes four to five years for the product to reach this stage and there is always a risk of failure, yet these innovators have shown persistence and commitment.
As a result, these innovators, many of whom started working on the project while they were still in college, gained a lot of experience in technical and people skills. While they became entrepreneurs, they also found their calling.
Dr Rohan Paul of SmartCane, who started working on the project when he was studying at IIT Delhi, says as students they wanted to make a difference but in the process of working on the product, they became passionate about the cause. "The unwavering support and positive feedback of the parents of visually-impaired children even to our crude prototypes motivated us to keep going," says Paul.
Apart from improving the lives of people, these innovators have also created business opportunities. Says Nishith Chasmawala, co-founder of Consure Medical, a medical device company: "Companies like ours contribute towards skill development, employment of fresh technical and commerce graduates, creating high-pay manufacturing jobs and intellectual property in India, and lastly, exporting medical devices to reduce the imbalance created by their import."
SMARTCANE:
Helping the visually-impaired walk safely
Chirag Gambhir, 21, a BA final year student of Delhi University walks with confidence these days. He is not afraid of hitting the protruding branches of trees and overhead signboards. Gambhir is visually-impaired but he has fewer injuries now, thanks to SmartCane, designed and developed at IIT Delhi.
For the visually-impaired, an ordinary walking cane does not detect objects above ground-level like parked vehicles, branches and overhead signboards. So they depend on others to move around without hurting themselves. A group of IITians decided to find a solution to this problem.
"We wanted to find a solution that was effective and functional in the unstructured environment of India. The solution also had to be affordable so that it would reach the people it was meant for," says Paul, who started working on the project with fellow students Dheeraj Mehra, Vaibhav Singh and Ankush Garg in 2005.
The team first looked at the existing models; these, they found, were too expensive and had several technical issues, which made these inaccessible to a large number of people.
They decided to improvise on the standard cane. They attached to it a device that detects obstacles from knee to head-height from a distance of 3cm up to 3m. It uses ultrasonic ranging to detect obstacles and a vibrator indicates the distance to the user through different vibratory patterns. Called the SmartCane, the product is commercially available since May last year.
SmartCane works well in both indoor and outdoor environments and comes with a one-year warranty. It works on batteries that are easy to recharge and last up to a week with three to four hours of daily use. "My travel time has decreased now and I am able to walk safely even in new places," says Gambhir, who has been using SmartCane since last year.
The stick costs Rs3,000, which is 1/20th the price of similar sticks made in other countries. The product got financial support from Welcome Trust, a charitable foundation based in the UK, under its 'Affordable health care in India' initiative, and was developed with the help of Phoenix Medical Systems, Chennai. The Saksham Trust enabled the user trials.
"The culmination of efforts of academia, industry and a non-profit organisation led to the final product," says Paul.
Today, it is distributed through the trust and is included in the Government of India scheme for distribution of aids and appliances. Over the year, it has reached over 4,000 visually-impaired people in India. There are 20 welfare organisations across 15 states that provide training in using the cane.
The venture was not without obstacles. "SmartCane was stuck for three years between 2008 and 2011 because of lack of funding," says Paul. "We also didn't know how to take it from the prototype stage to the manufacturing stage and reach the people."
While the project was held up, Paul completed his PhD from Oxford University. Soon, the team got the funding. "It is a humbling experience to see a user actually using our product," says Paul. "Through SmartCane we have demonstrated that products made in India are on par with the world and we can take an idea to its completion."
Says project mentor Prof M. Balakrishnan, "While the project got funding and support at crucial juncture, the product would not have come to realisation without the commitment of the students." IIT Delhi, he says, has many such student projects that aim to use technology to improve the mobility of the visually-impaired.
Paul and team are now on a mission to reach maximum number of users. They are training organisations to help visually-impaired people use the product. Also, their tryst with innovation is not over yet. Paul is part of Assistech, a group of faculty, research staff and students of IIT Delhi, which is engaged in finding technological solutions for the differently-abled.
3NETHRA:
Detecting the most common eye problems
Twelve million of the world's 80 million visually-impaired people live in India. Most of them suffer from preventable blindness. There are only 15,000 ophthalmologists in the country, that is, one for 70,000 people. So, a vast majority of people never get screened for eye problems. The need for easier, cheaper and faster eye screening is what drove K. Chandrasekhar and Dr Shyam Vasudev Rao to think of an alternative.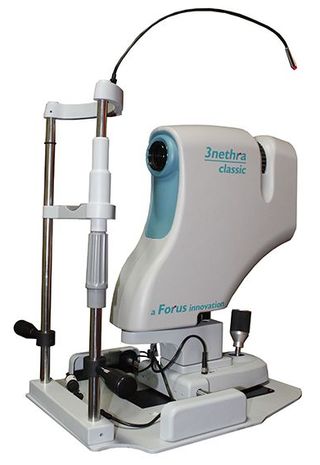 They knew that only technology could bridge the gap between doctors and patients. The duo, who worked together at Philips Innovation, founded Forus Health in January 2010 in Bengaluru to look for creative solutions.
Their team came up with 3nethra, a low-cost eye scanning device that detects five common eye ailments: diabetic retinopathy, refractive errors, glaucoma, cataract and cornea problems. The device weighs only 14kg and is easy to transport, designed to be used in rugged and dusty conditions. It costs Rs5 lakh, which is one-third the cost of other similar devices.
"Ophthalmologists till now used bulky, expensive equipment and had to rely on different devices for detecting each condition," says Chandrasekhar. "This meant the equipment had to be kept in the hospitals and they couldn't reach out to rural population." 3nethra is unique because it detects the problems in the anterior eye, outer layer of the eye and also the retina.
Today, 3nethra is being used not only in India but also in 15 other countries. Over 1.1 million people have been screened and 1.5 lakh cases have been detected. Apart from eye hospitals, it is being used in eye camps, diabetes clinics and primary health centres. A big advantage is that operating it does not require extensive training.
A 60-year-old farmer living in a small town called Bagepalli in Chikballapur, Karnataka, suffered from blurred vision. The nearest eye hospital was 40km away and there was no one to take him there. Most patients in such circumstances suffer silently.
But this farmer was lucky. Drishti Eye Care, a social impact enterprise, set up a vision centre at Bagepalli. The farmer got his eyes checked there. A technician took a picture of his eye and retina using 3nethra and sent it to the hospital where an eye doctor saw it and sent back the result. The technician got the result without leaving Bagepalli. "Since we have cloud facility, it works really well in telemedicine," says Chandrasekhar.
Aravind Eye Care System, a group of hospitals that have been providing high quality and affordable services since 1976, placed the first order for a device and has been a supporter since. 3nethra is now being used by ophthalmologists in the private sector, charity organisations and even National Rural Health Mission, Maharashtra.
Dr T. Senthil of Welcare healthcare, which uses telemedicine to reach out to diabetes patients, ordered 40 3nethra devices. "Diabetic retinopathy is a common problem in our patients," says Senthil. "We used 3nethra in more than ten centres in six states to detect eye problems early. Affordable cost, suitability to the local conditions and ease of use are some of the advantages of the device."
Forus Health's aim is to reach 20 million people in the next three years, especially those in tier 2 and tier 3 cities in India and across the world. It is also working on making eye-scanning devices that can detect eye problems in infants and children. "In case of 3nethra, we were very clear from the beginning what kind of solution we are trying to find and hence we could use the appropriate hardware and software for the device," says Chandrasekhar. "Having single-minded focus does help."
CARDIO24:
Easy diagnosis of irregular heartbeat
If your doctor suspects irregular heartbeat or cardiac arrhythmia, he will fit you with a Holter monitor, which you have to wear for a day or two, and he will ask you to return for assessment of data collected by the device. The problem is, the device is heavy. You will have to bear with a few electrodes glued to your body. All this may change soon with Cardio24, a heart monitor that is affordable, accessible and patient-friendly, and developed in collaboration by students and researchers in India and abroad.
The project idea was conceived last year by the faculty and students of Massachusetts Institute of Technology (MIT) and Massachusetts General Hospital (MGH) in the US. "In India, Holter monitors are quite expensive, inaccessible to most patients and very inconvenient to use," says Dr Maulik Majmudar, cardiologist and associate director of Healthcare Transformation Lab at MGH. "Furthermore, most traditional Holter tests are restricted to 24 to 48 hours of continuous monitoring. Holter monitoring requires interpretation by specialists, specifically cardiologists, who are also in shortage."
Cardio24, unlike a traditional Holter, uses a two-electrode single lead ECG monitoring system. It is easy to use and can be worn as a belt around the chest and does not require the adhesive electrodes. The device can be used to monitor the heartbeat for up to two weeks.
The traditional Holter device requires cardiologists to interpret the readings. The Cardio24 team has developed a software that interprets the ECG and gives automated diagnosis.
The device will be crucial in diagnosing arrhythmias, especially atrial fibrillation (AF or A-fib), the most common type of arrhythmia that increases the risk of stroke. While A-fib can be treated with blood thinners, it often is asymptomatic and not picked up in time, resulting in high mortality. "Our product aims to lower the problem to a great extent by fast, inexpensive and easy diagnosis," says Aranya Goswami, third-year electronics engineering student of IIT-Kharagpur, who started working on the project during the ReDx (Rethinking Engineering, Design eXecution) camp organised by MIT Media Lab. "Through Cardio24, we envision ourselves to be the world's first low-cost, user-friendly and smart cardiovascular diagnostic platform."
The camp brings together developers and creators across disciplines and institutes and puts them into teams focused on a particular area. That is how Kuldeep Singh Rajput, who is pursuing PhD at National University of Singapore, Rohan Puri of MIT Media Lab, Arjun Pola, who is doing MS in University of Southern California, electrical engineering student Harsha Vardhan Pokkalla of IIT-Guwahati, web and app developer Parth Mehta, Goswami and Majmudar came together to work on the project last year. The team holds Skype meetings and keeps in touch through social media.
They have so far been able to create an algorithm to accurately detect cardiovascular diseases by analysing the ECG reports. The software can interpret 20 reports per minute compared to 20 to 40 reports generated by a practitioner in a day. They have tested it on patient data available at MIT and Boston's Beth Israel Hospital, and Physionet, a website that offers free access to physiologic data, besides on patients in Hinduja Hospital. The team is currently developing algorithms to detect other cardiac diseases and are looking for funds and collaborations to commercialise the product.
SOHUM:
Screening newborns for hearing impairment
Almost 1 lakh children are born with hearing loss every year in India, according to the Indian Journal of Paediatrics. Since India does not have a screening programme for hearing loss in newborns, these children end up wasting many years before they are diagnosed and treated. This affects their language development, cognition and quality of life.
Neeti Kailas, product design graduate from National Institute of Design, is on a mission to change this. Together with her husband Nitin Sisodia, a Stanford Bio-design fellow, she founded Sohum Innovation Lab two years ago and developed a newborn screening device that is easy to use and affordable, too.
"In India, we are not even aware of the fact that kids with hearing impairment can speak if they are detected early which makes newborn screening a necessity," says Kailas, 30.
Called Sohum, the device works by measuring the brain stem response to auditory stimuli. Three electrodes placed on the baby's head record the electrical response of the brain to a click. "The signature that is created in the brain when the click sound is heard is exactly the same for everyone," says Kailas. "So if the brain does not produce the same signature, then the baby may be hearing-impaired."
The battery-operated device is non-invasive. Also, unlike in other devices, the babies do not have to be sedated to conduct the test. It can be operated in noisy environments, common in public health settings.
Otoacoustic Emmisions (OAE) and Auditory Brainstem Response (ABR) are the two tests that are currently used to screen for hearing impairment. They are available only in teaching hospitals and private hospitals and are rarely used for routine screening due to their prohibitive cost. Apart from being sedated, the tests also require multiple electrodes to be attached to the baby, which is cumbersome.
Kailas worked with various organisations, including IIT-Delhi, Indian Institute of Science, Bengaluru and Stanford India Bio-design. The collaboration resulted in the creation of a device that won the 2014 Rolex Award for Enterprise. Selected from 1,800 applicants, Kailas was among the five laureates, who were under age 30. She is now focusing on getting the device out in the market. "We aim to finalise the design by this year end, conduct clinical trials by this year and roll out the device by 2016," she says.
If trials are successful, Kailas plans to diagnose 50,000 hearing-impaired children in five years. She also wants to work with the state governments to roll out the device so that it can be used after institutional deliveries. However, as 53 per cent of births still happen at home, Kailas is hoping the babies could be screened during the vaccination drives. There are also plans to rope in private paediatricians, nursing homes, health care professionals and entrepreneurs who can buy the device and then charge a fee for the test.
Kailas and Sisodia, however, won't stop at screening. They plan to increase awareness about hearing-loss among new mothers and have set up a network of audiologists and ENT professionals to care for kids who test positive. Says Kailas, "The aim is to screen every baby born in India for hearing impairment, provide timely intervention to prevent speech loss and give these kids an equal opportunity in the future."
HICARE LIMO:
A cost-effective splint for lower limb-injury patients
It was shocking and heartbreaking for Pulin Raje and Dr Darshan Nayak to observe how lower limb-injury patients were brought to the trauma centre of the All India Institute of Medical Sciences, New Delhi.
In most lower limb-injury cases, the protocol is to immobilise the limb till the patient receives definitive care. Yet most patients had to do without the pre-hospital splints since they were expensive and not easily available. The duo witnessed patients being wheeled in with dangling limbs or makeshift wooden splints.
"At times we saw the ambulance workers removing the splint from the patient's leg and handing over the patient to the hospital staff without any support," says Raje. It was a cause for concern since improper care could lead to permanent deformity and impaired healing of fractured bones.
More than 9.6 million people in India suffer from lower limb-injury in road accidents or because of other reasons annually. Most of these patients are from a lower economic background and typically men between 20 and 40 years and the sole earning members of their families. Any deformity or permanent disability could push the entire family into poverty.
There was an urgent need to find an affordable and well-designed product which enabled the patient to receive pre-hospital care. This is what prodded Raje, a mechanical engineer with a master's degree in product design from Indian Institute of Science, and Nayak, a physician at Grant Medical College, Mumbai, to look for a solution. They asked different stakeholders about what they expected out of the splint and realised that there was a need to find an affordable splint that would be easy to use even by semi-skilled health care workers and fit all sizes. Also, the product should be easy to dispose of after use.
After much thought, the duo decided to make the splints out of cardboard, which it is strong enough to provide the necessary support, cheap and disposable. The product is simply a cardboard plank with five Velcro straps. Once strapped to it, the injured leg can stay immobilised for a good eight hours.
What makes it special is the fact that it does not interfere with imaging tests like CT scan, X-ray and MRI, unlike metal splints. "We have kept the colour of the splint white to dissuade the health workers from reusing it," says Raje. HiCARE Limo recently won the Chicago Athenaeum Museum of Architecture and Design's Good Design Award.
The first clinical trial was held in AIIMS in 2011. The duo then improved upon the product and in 2013 licensed the product to HLL Lifecare that also sells condoms, sutures and contraceptives. The cost of HiCARE Limo is one-third of such products in the market.
Ambulance services and trauma centres are the primary markets and later the company plans to reach out to primary and secondary health care centres. "We are working on scaling up the distribution state by state, location by location," says Raje. "Soon it will be widely available and hopefully save many lives."
QORA TECHNOLOGY:
Solving the problem of faecal incontinence
What makes Nishith Chasmawala and Amit Sharma stand out for having chosen an unglamorous issue to make a difference. Chasmawala and Sharma are co-founders of Consure Medical that developed Qora technology to tackle the problem of faecal incontinence. The duo, who have between them developed eight novel medical devices, met during their Stanford India Bio-design fellowship.
Though not openly discussed, faecal incontinence is a ubiquitous clinical problem in health care facilities across the world. Sixteen million of the more than 100 million patients the world over who suffer from faecal incontinence are in India.
If not managed well, it increases the risk of dermatitis and maceration by 22 times and the mortality rate goes up by 7 per cent owing to hospital-acquired infections and prolonged hospitalisation.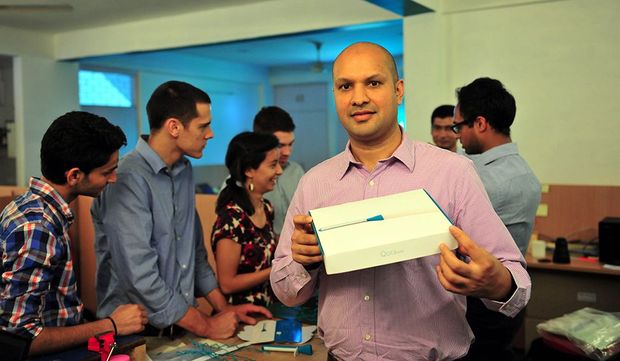 The available solutions for FI to date were absorbent pads like diapers, which caused skin problems and indwelling catheters that only work in liquid stools. Qora technology, however, is user-friendly. "The design philosophy was to make the product extremely versatile and intuitive," says Chasmawala. "A sophisticated device that requires less than 15 minutes of clinical training for the care providers to start using it."
"It is the only device in the market that comes with a hygienic applicator that is used to deploy the diverter," says Chasmawala. "Other devices use hydraulic forces to anchor and divert fecal material."
Currently, the product is indicated for prescription use in care facilities ranging from ICUs and nursing homes to hospice care. Eventually, the plan is to take it directly to the consumers.
"At the core of Consure Medical is a strong belief that now is an opportune time to develop world-class medical device products in India and cater to the global marketplace," says Chasmawala. "We see frantic activity among medical device entrepreneurs in India today. They are laying the foundation for what will be the Johnson&Johnsons and Bards of India in the years to come."
Founded in November 2011, Consure Medical completed product development and clinical trials, established scalable manufacturing, and got FDA clearance, all in less than 22 months.
Currently, the company is in early commercial phase and has many products in the pipeline. "We are currently seeding the market at select index sites in India and the US. We are building a team to execute our commercial strategy to bring novel technologies to the marketplace," says Chasmawala. The best is yet to come, believe the medical device makers.
DIABETO:
Better diabetes management
When Shreekant Pawar's father, who has been a diabetic for 30 years now, lost the file in which he kept a record of his glucose readings, he wondered if there was a better way to organise and monitor the readings.
It motivated Pawar to design Diabeto, with help from his friend and colleague Hemanshu Jain. Diabeto acts as a universal adapter of glucometers and enables wireless transmission of blood glucose readings from the glucometer to a smart phone. These readings are then analysed by the smart phone app they designed and the data is stored on the cloud. The records can be accessed by both the physician and the user.
Since there is no cure for diabetes, its management through diet and exercise is crucial. India has 70 million diabetes patients. Most diabetics are, however, not serious about monitoring their blood glucose levels. This is where the device comes in handy. It not only stores all your data, it also tracks the patient's mood, medication, insulin intake and physical activity. The user can then compare these factors with the blood glucose levels.
The idea was born in January 2012 and a team comprising Amir Shaikh, who is based in the US, Pawar and Jain turned it into reality. "The device took three years to develop since it was challenging to find a device that is compatible with most of the popular glucometers in the market," says Jain. "Diabeto is compatible with 20 most popular glucometers in the world."
The team also spent time making it good-looking. So the device is shaped like a bird and is available in two colours―pink and blue. The team also paid attention to making the device and its application accessible to visually- and hearing-impaired people, children and senior citizens.
Diabeto received a $40,000 equity-free grant from Start-Up Chile programme and $30,000 from an angel investor. With that, the team entered the alpha testing phase (software testing strategy) with the help of University College, London.
To raise capital to enter the manufacturing phase, they used crowdfunding platform Indiegogo; within three days, they reached their target of $10,000. Having raised more than $ 17,000 they will be able to ship their first orders by June.
"Hospitals have shown interest in our device as they can monitor and manage their diabetes patients better with Diabeto," says Jain. They hope to expand their services and have doctors on their panel for consultation.
SCHOOL OF THOUGHT
The School of International Biodesign at All India Institute of Medical Sciences, New Delhi, is where ideas are born and innovators in medical technology created. Initially called the Stanford India Biodesign programme, what started as a collaboration between Stanford University, IIT Delhi and AIIMS in 2007 has now become an independent institution fully funded by the department of biotechnology, Union ministry of science and technology.
Those with backgrounds in engineering, medicine or design are selected from different universities in India and across the world to be fellows of the programmes. They then spend considerable time at AIIMS, where they identify unmet medical needs. Following discussions with team members, mentors and professors at AIIMS and IIT Delhi, they choose a need to focus on and try and find a solution for it. "Our philosophy is GANDHI―global, affordable, need-driven health care innovation," says Dr Balram Bhargava, professor of cardiology, AIIMS, and executive director of Stanford India Biodesign Centre, School of International Biodesign. "The philosophy is to identify the problems in India, invent in India and implement globally."
With 100 innovators trained till now, the programme has resulted in eight startups; one device is already in the market and another one is with the US FDA for approval. Bhargava says the opportunity to develop medical devices in India is immense as 80 per cent of all medical devices used in the country are imported. The focus of the programme is on frugal innovation―to create inexpensive devices without compromising on quality. "The devices are not reengineered devices from outside, but brand new devices with their own patents, which can also be deployed in the west as it is not infringing on anyone's patents," he says. Last December, AIIMS, along with BMJ, launched a new journal―BMJ Innovations―giving information on breakthroughs in medical devices, diagnostics and assist devices.