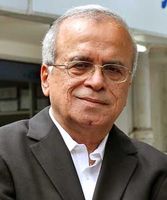 The most important ingredient you need to launch a startup is energy. Do the founders have enough energy? I would like them to behave as if they were on cocaine 24/7. It is surprising how a leader's enthusiasm can infect everyone else in the team. The team must be lean and mean, able to multi-task and make quick decisions. It must have the ability to change quickly. If plans are not going as anticipated, change and move on. Don't get stuck. You will make mistakes if you are working too hard and fast.
Hire people who share your vision and are prepared to make sacrifices. Give big stock options and below-market salaries; maybe even 50 per cent below the market value. If the prospective employee bargains or does not accept your terms you should not have him or her in your team.
Make your workplace simple; investors do not like fancy offices. Make it a fun place, bright and airy with large windows that let in a lot of sunlight. Eat lunch together, laugh and encourage people to talk; happiness opens the door to creativity.
Now that you have a happy team, let us view the business. Is it scalable? Is the total market for your product or service in billions of dollars? Can you grow the business in the first three years at over 100 per cent compound annual growth rate (CAGR) and in the next three years at over 50 per cent CAGR? Can you become the dominant player in your field or at least the number two in the next five years? If not, you should not pursue your idea.
To scale rapidly, your business must have a strong IT base. Should you build it or buy it? This is a difficult decision but will depend upon the business. I would save money and go for software at source (SAS) model and even then, make part payment in stock. Get your suppliers to become your partners. I like businesses that are first to hit the market or have entry barriers around which I can build a brand. This will make it difficult for competitors or copy cats and will also allow me to eventually charge a premium.
Are brands built by marketing or spending large sums of money? No, they only create awareness. Brands are built by great 'customer experience'. Unless you can put a smile on the customer's face with your product or service, you will not be successful. Talk to customers, engage with them, get their views and make them feel 'tall'. Finally, raise enough capital. No debt, please. It is the cheaper option but a guaranteed way to lose sleep and all your hair. Most importantly, don't compromise on integrity. Always be ethically correct.
Naresh Malhotra is CEO and founder of Modern Family Doctor.