VETERAN'S VIEW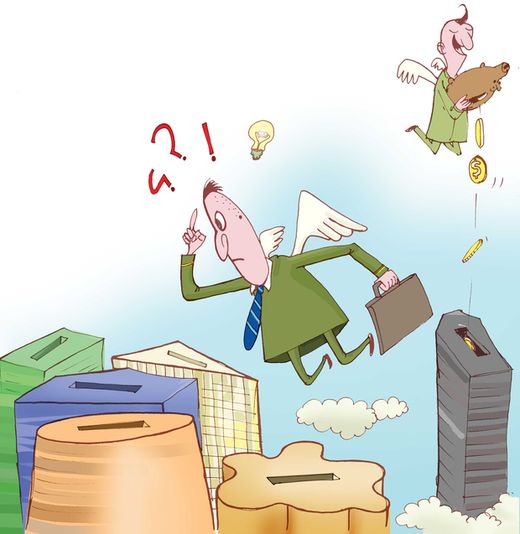 India is at the threshold of an exponential growth. And one of the biggest drivers of this growth has been the startup ecosystem. Owing to the interest of global investors and disruptive ideas presented by startups, India's entrepreneurial landscape is expected to become the third largest ecosystem in the world. An era of startups has begun, which is supported by a lot of approving factors such as easy access to funding via angel investors, banks, financial institutions, and favourable guidelines and norms brought in by the government.
Entrepreneurship has come to stay and become a career of choice. Both the risk-taking ability and acceptance of failure allow disruptive solutions to be built for age-old problems and for large global markets. India is fast becoming the hub of innovation, especially for emerging markets.
On the other hand, angel investment has created a niche for itself as an asset class in investor portfolios. This is the highest gain but also the highest risk asset class. Hence, investors do need to account for the fact that at best two out of ten startups, as per world averages, will succeed, but these two could give bumper returns not only on that investment but also for the entire portfolio of startup investment. Hence, it is imperative that angel investors adopt every possible risk hedging mechanism including:
Portfolio of investments: Invest in a number of companies as the probability of success is low

Sectoral spread: Leverage opportunities across sectors so that industry trends or cycles are hedged

Geographic spread: This allows the investor to leverage different markets and entrepreneurial talent

Domain expertise: Angel investing decisions are based on both deals as well as leads. Apart from the venture and the entrepreneur, it is important to leverage the diligence of the domain expert or lead who can then help the company even post investment

Value addition post investment: More than money, startup companies need mentoring, and market access can make a huge difference to the startup. Several portfolio companies have leveraged the vast investor network of Indian Angel Network (IAN), like Loudcell, Fareye, Mukunda and GoCoop to name a few.

Exit orientation: The focus on how an angel will exit or get his money back with returns is key. After all, investors don't look for a sustainable marriage with their investee, but look for divorce and alimony. The heftier the alimony, the better it is! At IAN, we have leveraged the investor network for exits. For instance, with Jigsee, IAN leveraged a relationship with Vuclip to get an exit for investors. Similarly in Stayzilla, IAN investors worked with the company for a partial exit. Angel investor groups leverage fellow investors connect to get exits and more importantly, returns.
And the best structure for risk hedged angel investing is through angel investor groups. Angel networks like IAN, which spans 10 countries and 15 sectors with 350 investors, provide the risk hedging architecture for angels.
These angel groups provide a huge pipeline of investment opportunities, an investor group consisting of domain experts and a vast network of members ready to help the companies and leverage their global market access.
Ruparel is president, Indian Angel Network.