Supreme Court's order mandating the national anthem be played in movie theatres, has opened a Pandora's box that had been lying locked for around a decade and half. And the person who provided the proverbial key was Shyam Narayan Chouksey.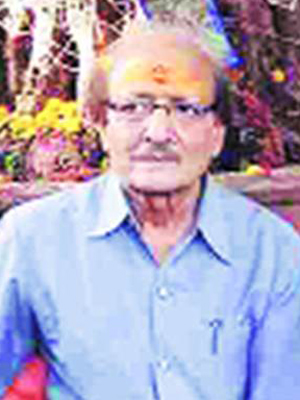 In 2001, Chouksey went to Jyoti Talkies in Bhopal to watch Karan Johar's Kabhi Khushi Kabhie Gham, which had a scene where the national anthem was played. He stood up but no one followed suit; instead, people rebuked him for obstructing their view!
A "hurt" Chouksey filed a PIL in Madhya Pradesh High Court in Jabalpur. A division bench banned the screening of the film until the national anthem part was deleted. A division bench agreed with his contention and banned screening of the film across India. Call it coincidence, Justice Dipak Misra—who, along with Justice Amitava Roy passed the order a couple of days ago—was the head of the bench that ordered the ban 13 years ago.
The order was later stayed, and the Supreme Court ruled that if people were to stand up during the film, it "would create disorder and confusion, rather than add to the dignity of the national anthem".
The apex court's order has resurrected the debate on whether it amounts to "enforced patriotism". 
The 76-year-old, who retired as a chief engineer from the Central Warehousing Corporation in 2000, did not give up. With more instances where the national flag or the national anthem were disrespected, he moved court again. The recent order was based on a petition he filed in September this year.
Chouksey runs an NGO—Rashtrahit Gandhiwadi Manch.