Indian-American Waris Ahluwalia dons many hats. Based in the United States, Waris is a style icon comfortable in his turban and religious identity. He exudes confidence in whatever he wears, be it a suit or something fashionably unconventional. He has worked with Deepa Mehta, Wes Anderson and Spike Lee in Hollywood. He designs jewellery and clothes, inspired by birds. He is also known for being the face of anti-discrimination activism, fighting racism against Sikhs in America. Recognising his contribution to the society, New York City Mayor Bill de Blasio declared October 19 as 'Waris Ahluwalia Day'.
The announcement was made on Wednesday, during a Diwali celebration at the Gracie Mansion in Manhattan, where Mayor Bill de Blasio commemorated Waris and addressed more than 300 Indian-Americans. He praised Waris for sending out a "powerful message to the city and to the country of countering ignorance, celebrating inclusion and advocating for religious understanding and tolerance in everything he does."

Waris was born in Amritsar
Both of Waris's parents were teachers in Amritsar. His father taught at the Guru Nanak Dev University and his mother ran a school. When he was five years old, his family moved to New York. With his roots firm in Indian culture and Sikhism, Waris grew up to study political science and liberal arts. For a while, he jumped from doing one thing to another. He has tried to set up a music magazine, worked on creative projects, and helped a friend with a restaurant in Los Angeles. He was also inclined to sorting out social issues early on in his life. He has helped in setting up an NGO aimed at 'connecting with the youth' in New York to fight AIDS in India.
He started House of Waris for his exquisite jewellery
When Waris was browsing through a lavish boutique in Los Angeles, the owners noticed two self-designed rings that adorned his fingers. They immediately placed orders for the rings and the whole bunch was sold out. Waris then learnt the intricacies of jewellery designing and started his own boutique, House of Waris. Currently, he has manufacturing units in Italy and Rajasthan, and works with artisans from all over the world. The socially-conscious designer takes pride in ethical sourcing of stones and materials for his jewellery. Orders can be placed through his website, or in person by appointment in New York.
His friend, director Wes Anderson, took him to Hollywood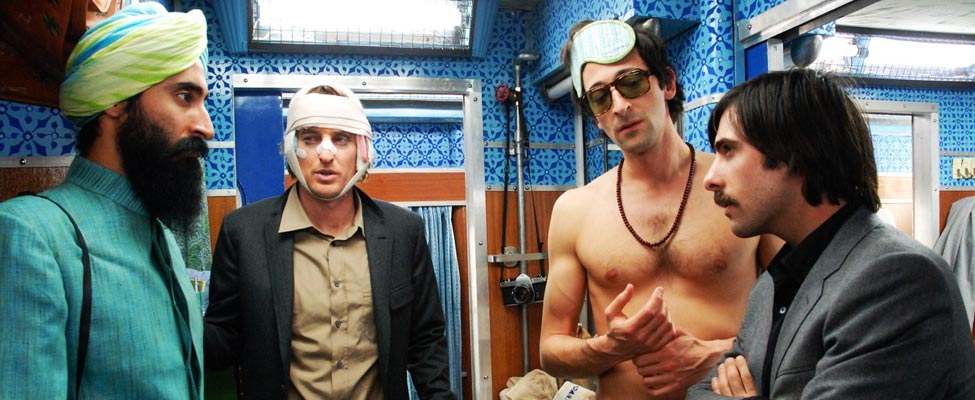 Over lunch with Anderson, Waris was offered a part in Life Aquatic With Steve Zissou (2004). He starred alongside Bill Murray, Cate Blanchett and Willem Dafoe. His most iconic role was in Inside Man (2006), starring Denzel Washington and directed by Spike Lee. He played a Sikh bank employee who is harassed by cops to take off his turban. He also appeared in small but memorable roles in Anderson's The Darjeeling Limited (2007) as the chief steward, and The Grand Budapest Hotel (2014). In 2015, he starred alongside Randeep Hooda in Deepa Mehta's Canadian film, Beeba Boys.
'Best dressed' man
Waris often appears on the Best Dressed Men lists in Vanity Fair, GQ and Vogue, and is a regular at fashion weeks around the world. In 2013, fashion brand Gap roped him in for an ad campaign on celebrating diversity, called #MakeLove. He was one of the first turbaned men to model for a major fashion brand in the US, and make a statement about tolerance. While the ad itself faced backlash from racially abusive Americans, Gap backed Waris and promoted the ad further.
A promoter of religious and cultural tolerance
In February this year, Waris was denied entry into a flight from Mexico to New York because he refused to take off his turban during a security screening. Aeromexico airline officials, instead, asked him to book a flight with another airline. Not one to be easily harassed, he immediately posted a photo explaining the situation on Instagram, where he currently has more than 49,000 followers. Eventually, the airline apologised and let him fly with them. Commenting on the issue, he said that he wasn't angry, but instead intended to raise awareness about racism one faces at places like airports around the world. He sparked conversations about positively fighting racism with the hashtag, #lovenotfear.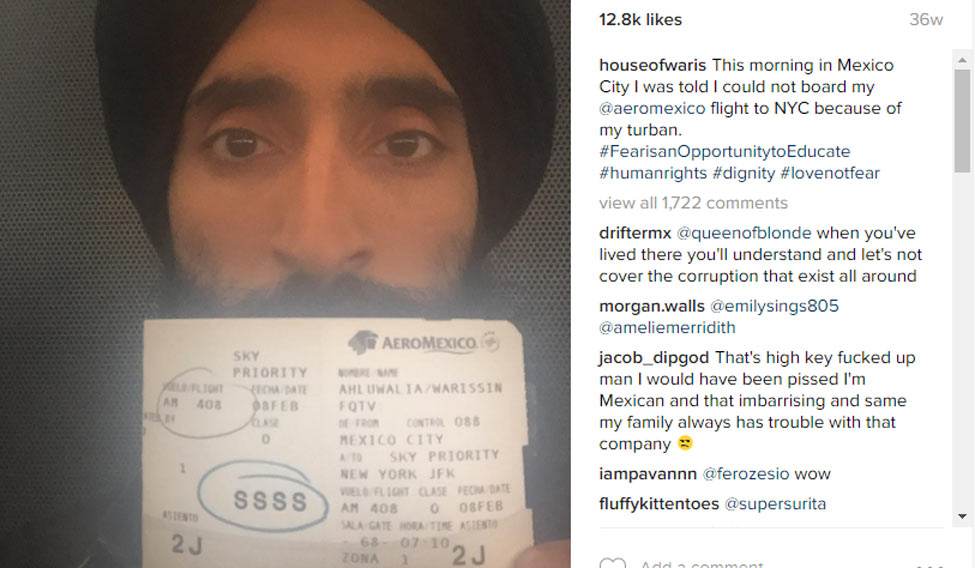 He is also an animal rights activist
Besides calling out against cultural discrimination, Waris is also involved in saving Asian elephants of India. He works with an NGO, Elephant Family, based in London. To raise funds through an awareness campaign, Waris raced against rickshaw drivers in specially-designed rickshaws. The colourful 'tuk-tuks' were made by British designers. The rickshaws travelled 500km as part of the campaign.