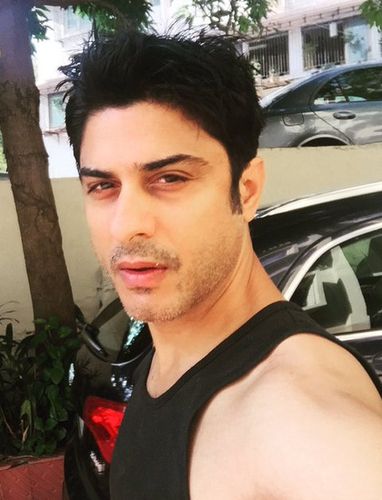 Having made his mark as a singer, actor Vikas Bhalla is back with yet another single, which is a tribute to the legendary ghazal artist, Jagjit Singh. In conversation with THE WEEK, we learnt more about the actor, his new song and a cause that is close to his heart. Excerpts:
Tell us about your upcoming single?
It is a contemporary take on the popular ghazal Tumko Dekha To Yeh Khayal Aaya by Jagjit Singh. I have done this for two reasons. One, because many singers do covers of popular film music, whereas here is one true legend whose contribution to the music world is immense, but no one from the current lot has really made an attempt to pay homage to his music. I wanted today's generation to be aware of this person—Jagjit Singh—who captured the music world and audiences with his simplistic yet deep meaning ghazals and his rich baritone. The second reason is, of course, that I have personal memories associated with this ghazal; something that I wanted to revisit. I know that it's impossible to recreate the innocence and simplicity of his voice, but I have made a humble attempt to do so.
What is the song all about?
It's about love and romance. It's about reminiscence. In today's times, the word 'love' has kind of lost definition. It may sound silly but I sometimes feel I was born a century late. I am a pure romantic by heart. I love to romanticise moments, whether it's sipping my cappuccino while hearing street musicians in Montmartre Paris, or having a gelato while exploring the ancient ruins of Rome, or driving a convertible down the Route 1 Pacific Drive on the American west coast. Life is nothing but these moments that one should capture and live to the fullest when alive. My music is also the same—it's all heart. I have earlier reinterpreted songs that moved me, be it Reshma's Akhiyan Nu Rehan De, Kishoreda's Aise Na Mujhe Tum Dekho and also covered my own '97 song Dhuan recently in an unplugged format. I truly believe that a reinterpretation should retain the true essence of what the song is trying to convey. The feelings shouldn't be adulterated or tampered with. And that's what my attempt has been each time I try out a version.
What lies in store for you in the future?
In India, we sadly don't have a music industry which we could call a music industry per se. It's only film music that gets the blue-eyed treatment from music companies, radio and TV stations. For a music industry to actually exist and thrive, the so-called lovers of music in decision-making positions need to promote independent music and artistes, something which happens in every other developed country of the world. Yes, the internet has definitely opened a lot more doors now, but sadly, it's an easily manipulated medium where one can easily "purchase" likes, views, comments and subscribers on their posts. So, what would you say is the true barometer of a song's popularity then? I do have a plan to release a single every two to three months. I have also sung the song Po Po in the movie Son of Sardaar and Machli Jal Kee Rani Hai in Santa Banta, too. You will see a lot more music coming out of my stable, henceforth.
Currently Vikas Bhalla is...
...wanting to do his bit for the betterment of society. A mental state, trauma, position is an interpretation of one's experience. From normal human beings walking on the road to patients in the asylum, everyone has one weak nerve. It's just that some are able to camouflage their weak instincts with a mask better than others. My entire idea to propagate the mental health awareness and come up with this issue is because of the sensitivity factor. We have talked enough on HIV, Polio, TB and it's an appreciated effort; but now the need of the hour is to speak about intangible but definitely existing and affecting issues. If you don't have a healthy mind, body, soul frame, soon everything will seem worthless. To speak of it, I am a fitness freak and I make sure that everyone around me follows a particular regime. If not hardcore, then for sure something that keeps them active.
We aim to become big, inculcate from our surroundings, take experiences to grow. But all of it comes to halt if we are unwell. Secondly, education is one significant initiative my wife and I are trying to take. We have a pre-school and activity centre 'WindChimes' in the heart of Bandra and it's looked after by my wife and mom. I wish I can make my share of change in the society.