The excitement on Vidhu Vincent's face is palpable. Her film Manhole has made it to the 21st International Film Festival of Kerala (IFFK), 2016, making her the first woman filmmaker from the state to enter the competition category of the festival. The film is a hard-hitting tale about manual scavengers.

The film took shape around the life experiences of Ravi Kumar, an autorickshaw driver, who belongs to the community of manual scavengers. A close acquaintance of Vincent, Kumar gave her an insight into the deplorable lives led by the members of the community, which originally belongs to the Adi Dravida caste in Tamil Nadu. Umesh Omanakuttan then wove the stories into a touching script.

"It was evident that scavengers existed and remained among us, but they were always victimised," says Vincent. "When people visited their homes, they would not touch the food cooked there as it was considered unhygienic. Such isolation causes mental trauma, and they hide themselves from the rest of the society. They don't come out in the open and are shameful of their very identity."
As decades passed, governments changed and policies were introduced, but the practice of scavenging continued unabated and the community as a whole was shunned. Manhole dwells on this social alienation of the manual scavengers and the mental trauma they experience.

Vincent recalls her childhood memories about the manual scavengers. "When the toilets overflowed, the scavengers would be called and on those days we would be asked to sleep early. There would be a harsh stench everywhere and these people would come, half drunk, abusing each other.

It was not merely a single incident, but a number of touching stories from the community, that inspired her to make the film. "We need them, we know them, then why don't we accept them?" laments Vincent.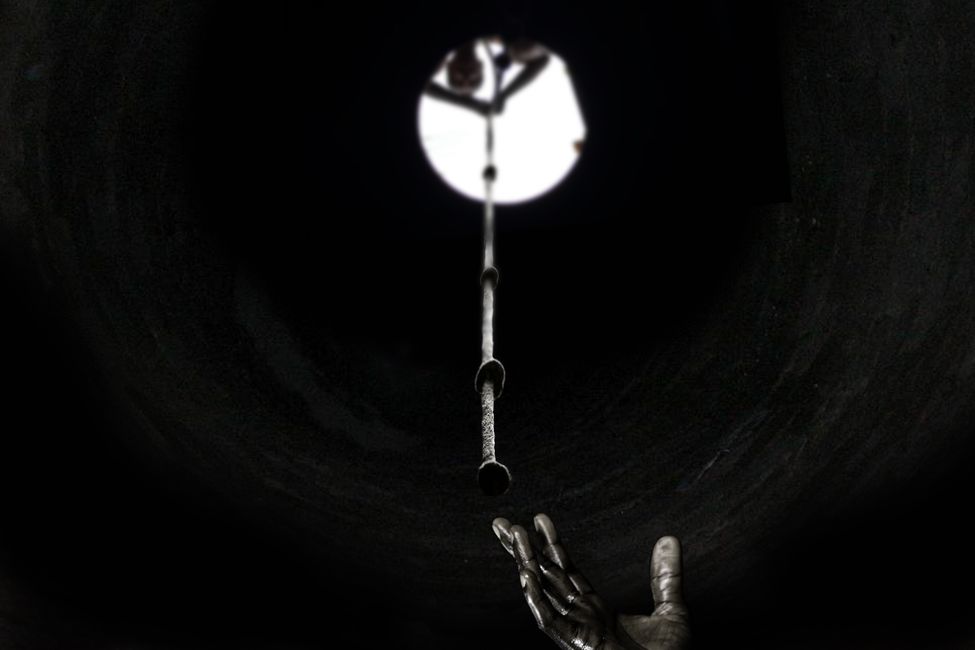 Though the 2011 census declared Kerala as one of the nine states that have eradicated manual scavenging, other reports suggest there are more than 13,000 manual scavengers in the state. Vincent had been involved with the subject since 2014 for her documentary Vritiyude Jathi (Caste and Cleanliness), and it helped her immensely while making the film.

The cast, which includes people like Sundar Raj and Ravi Kumar who are part of the community, volunteered to take up the roles without hesitation and were co-operative throughout the shoot.

Now that they have got the platform to showcase the hardships of the manual scavengers, Vincent and her crew members hope their film will spur the powers that be to sit up and take notice of the harsh realities faced by the community.