"Discipline is good," says Juttur Chinna Prabhakar Reddy, the MLA of Tadipatri, a small town in Andhra Pradesh, with a population of 1.08 lakh. Tadipatri was ranked the second best municipality in the country after Pune by Skotch, an international agency. It bagged the Skotch Gold Award 2016 after the agency identified the top 10 civic bodies out of the 100 municipalities it surveyed in the country based on parameters such as sanitation and open-defecation, among others. Tadipatri is one of the 14 constituencies in Anantapur district, and is also part of the Anantapur Lok Sabha constituency.

Setting aside a history of factionalism, the town has taken a major step towards progressive development, thanks to the efforts of one man—Reddy. That he has a larger-than-life presence in this town also helps. People of Tadipatri have to follow tough laws, but they have brought them happiness and pride. It is the only town in the district with an underground drainage system and some of the buildings can give the structures in the cities a run for their money. Apart from grand buildings like the municipal office and market centre, conventional lighting has been replaced with LED lamps, thus halving the electricity bills.

Prabhakar wanted to join a college in Bengaluru in sports quota as he had represented the country in Junior Basketball. But he failed to get admission.
"We were in Anantapur and I wanted to come to Tadipatri. But my parents refused because, then Tadipatri was infamous for factionalism. My argument was that we had lands, houses here, but my mother was firm. Though we had many buses, she would not allow me to drive any of them," he says.

Because of his passion for driving, he joined the Andhra Pradesh State Road Transport Corporation but had to quit in three days because he could not stand the politics of the place. Soon, he left for Kadappa with Rs 5,000 and started his own network of buses. But, emotions and the call of Tadipatri brought him back to his parent's home in Anantapur in a year and he started working there.

"We were never factionalists, but the reputation is such that both Diwakar (MP of Anantapur) and I are considered to belong to a faction," says Prabhakar.

But there is one thing about his reputation that he admits openly. "I am a tough man." The 'tough' image helps because people tend to obey. Though, he admits, it is difficult to get them to obey easily. And the fact that he has also been a municipal chairman before becoming an MLA, gives him the control over the functioning of the civic bodies. No tenders are called for from private parties to carry out any development works because the municipality does it on its own. In fact, while the projected cost of the LED bulb mission was Rs 3.65 crore, Prabhakar designed the electrical poles himself and brought the cost down to Rs 1.65 crore. "Our municipality has Rs 22 crore in the bank," he says proudly. He personally monitors the expenditure and is always on the lookout for innovative ideas to cut down the cost.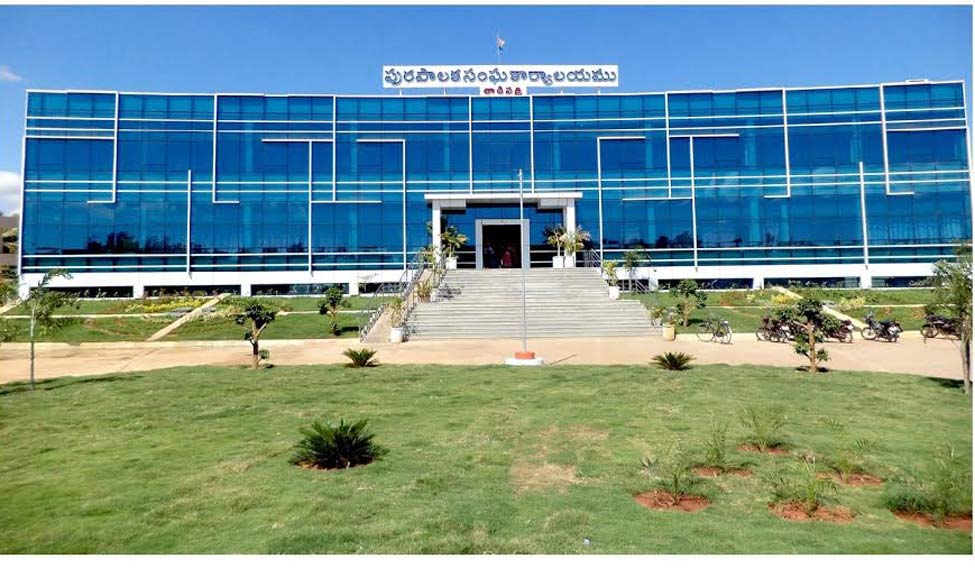 His passions include collection of cars, driving fast and travelling abroad. "We go on tailor-made trips and so, it gets easy to see what we want, if the officials show us. Some people are rude when you go abroad," he says ruefully.

Anyone who throws garbage in a public place in Tadipatri is promptly fined anywhere between Rs 500 and Rs 2,000. The fear of the penalty keeps the place clean. "I was offensive and arrogant. Slowly, I realised that people were getting offended," Prabhakar says. "So, instead of ordering them to pick up garbage, or a piece of paper, I would pick it up and throw it in the box."

In commercial places, he expects the traders to take responsibility for any garbage dumped. There is another strict rule that the traders, big or small, have to follow—they have to grow a tree in front of their shop and place a small box to collect trash. Prabhakar has also made it easy for people to plant trees, by buying it straight from the state's nursery at Kadiyam and then selling it at a reduced rate. "The first time we give the sapling free of cost, but the second time we charge Rs 200," he says.

If the trader unwittingly allows the plant to wither away or does not clean the garbage in the vicinity of his property, then his shop is closed for a week. Garbage is collected by sanitation personnel at appointed times. Incidentally, plastic has been banned in this town since 2001. It took six years to fully implement the ban.

He is not all talk, for he goes to schools and colleges within the municipality and talks to them about water conservation and cleanliness.

Quid pro quo works well for Prabhakar. There are three cement factories in and around the small town. He supplies UltraTech Cement with drinking water and, in return, the cement company maintains the Owk Reservoir and pays the electricity bill, too. "I don't want to burden my municipality," he says, adding "we have to learn certain things on our own, like carrying our own water bottle."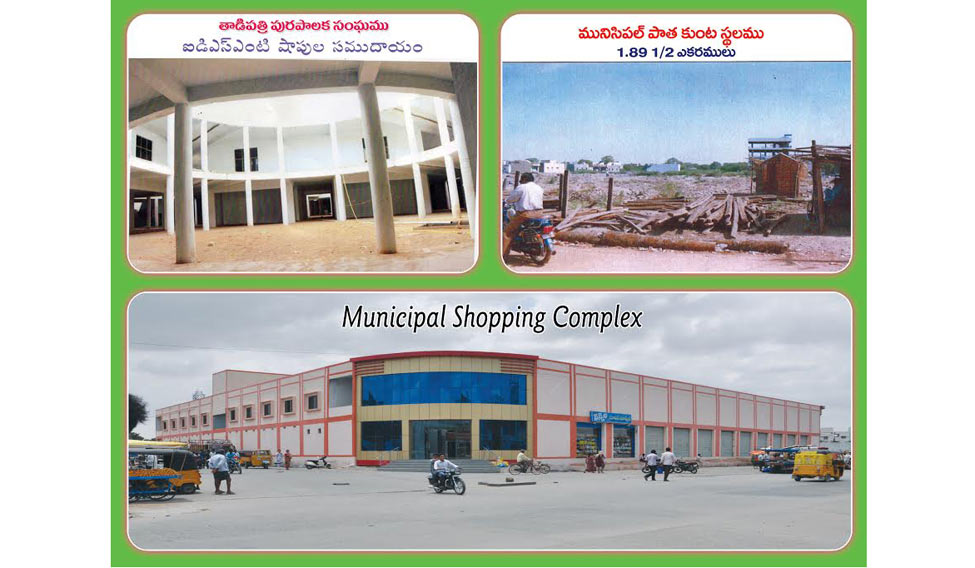 Keeping the water problem in mind, Tadipatri municipality is seeking help of German civic experts to set up a treatment plant to reuse up to 11 million litres of domestic drain water for industrial purposes every day.

He has also taken upon himself to widen roads, but finds it difficult sometimes, as in the case of the 80-feet road between Siddhavattam and Bellary. It is now 130-feet wide.

"I admire N. Chandrababu Naidu for his vision," says Prabhakar. Following in his footsteps, he wants to create a landscaped garden on 16 acres. "It will have tracks for all ages, with zones, water works, among other attractions," he says. He got the inspiration when he went to Australia. "I want to have a theme park and convert it into a tourist place because I want to make revenue," he says, in a straightforward manner.

"We have won 12 awards and none of them belong to me. It belongs to the citizens of Tadipatri," he says. His family runs an NGO called Sparsha. They have built toilets and won an award for it, too. The other project that Prabhakar is proud of is the mid-day meal scheme, which feeds close to 7,000 schoolchildren, and children from junior colleges and madrasas. The menu includes both vegetarian and non-vegetarian dishes. They have also a night shelter that sees 450-500 visitors every night.

"When my people go to other towns for a cup of tea, they tend to look for a waste basket after finishing it. The tea seller immediately asks them if they are from Tadipatri," Prabhakar remarks proudly.