Bollywood, in its latest slew of releases, seems to be vying for a feminist, women-centric approach to storytelling. While still largely adhering to patriarchal standards, every once in a while, a film with well-intentioned strong female leads and an uplifting story comes by.
The latest in the list is Parched, releasing on September 23. It deals with four women in a rural village in India who discover their own ways to liberate themselves from the strongholds of patriarchal traditions. Produced by Ajay Devgn and directed by Leena Yadav (Shabd), it premiered at Toronto International Film Festival in 2015, and stars Radhika Apte, Tannishtha Chatterjee and Adil Hussain.
The fictional setting of Parched is eerily relatable to modern day India, where child marriage, domestic rape, and alcoholic abusive husbands are commonplace, and has men who fear that women's independence would disrupt their power over them. Like a select number of films that deal with such issues, women winning against claustrophobic misogyny is an inspiration to behold. Here's a pick of films that are similarly inspiring and focus on women fighting, in their individual way, for their right to be respected and understood.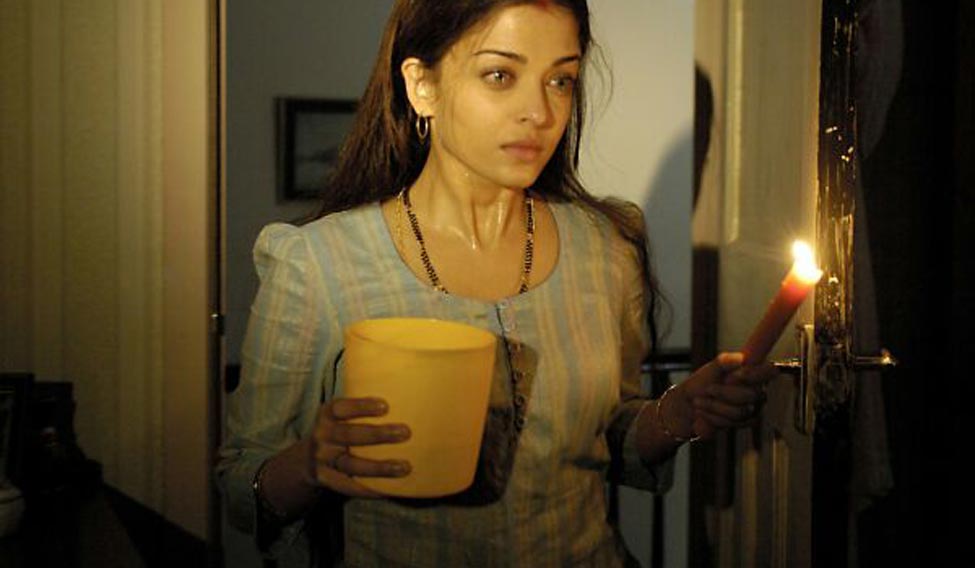 Provoked, 2006
Jag Mundhra's British film is a thorough look into domestic abuse and violence. Aishwarya Rai plays Kiranjit, an Indian woman married to UK-based Deepak (Naveen Andrews). Emotionally crippled, she endures his physical and sexual abuse for ten years. One day, she has had enough, and sets him on fire. Serving life sentence in prison, charged for suspected murder, a lawyer (Robbie Coltrane) and an advocacy group Southall Black Sisters (helmed by Nandita Das as Radha Dalal) fight for her acquittal. Based on a true story that happened in 1989, the film not only explores abuse, but also ponders why it is tricky for wives to leave abusive husbands.
Mrityudand, 1997
This Prakash Jha film set in a small hamlet in Bihar is about three women—Ketki (Madhuri Dixit), Kanti (Shilpa Shirodkar) and Chandravati (Shabana Azmi). Patriarchy takes on a different avatar in each of their lives. Chandravati's husband taunts her for being infertile and abandons her to become a priest. Ketki has to deal with an abusive husband, who is a pawn for local overlord, Tripat. Kanti is paying off her husband's debts by forcibly giving herself up to the loan shark's men. In the dramatic climax, the trio gang up with other women of the village to teach the overlord and his cronies a lesson.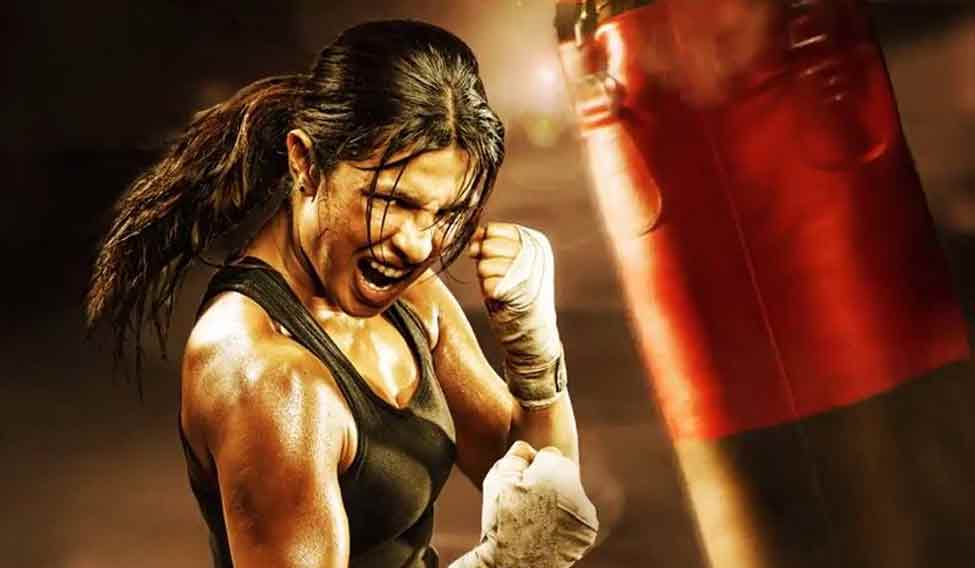 Mary Kom, 2014
Based on the true story of Olympic medal-winning boxing champ Mary Kom, Omung Kumar's film highlights Mary's (Priyanka Chopra) rise to become India's successful boxing champion. Throughout, she faces misogyny at every step—when she takes up boxing as a career, when she decides to get married, when she wants to have children, when she tries to make a comeback. The film, while focusing on Kom's battles to break out of gender and racial stereotypes, also shows how women need to struggle to have a choice over what they wish to do with their life, body and career. She emerges victorious, paving the way for many other women to do the same.
Astitva, 2000
Directed by Mahesh Manjrekar, Astitva deals with issues of extramarital affairs, gender injustice and emotional abuse. Aditi (Tabu) has been neglected by husband Srikant (Sachin Khedekar), a typical chauvinist, as he focuses on his career and has affairs. Barred from working and confined to home, she starts learning music, and gets intimate with her teacher. Decades later, her son Aniket (Sunil Barve) is about to marry Revati (Namrata Shirodkar), when the family learns that the teacher has bequeathed all his assets to Aditi. Srikant, suspicious, discovers that his son is not really his, and banishes Aditi. Through all this, she undergoes a transformation, from a docile housewife to a strong-willed woman who knows what she wants.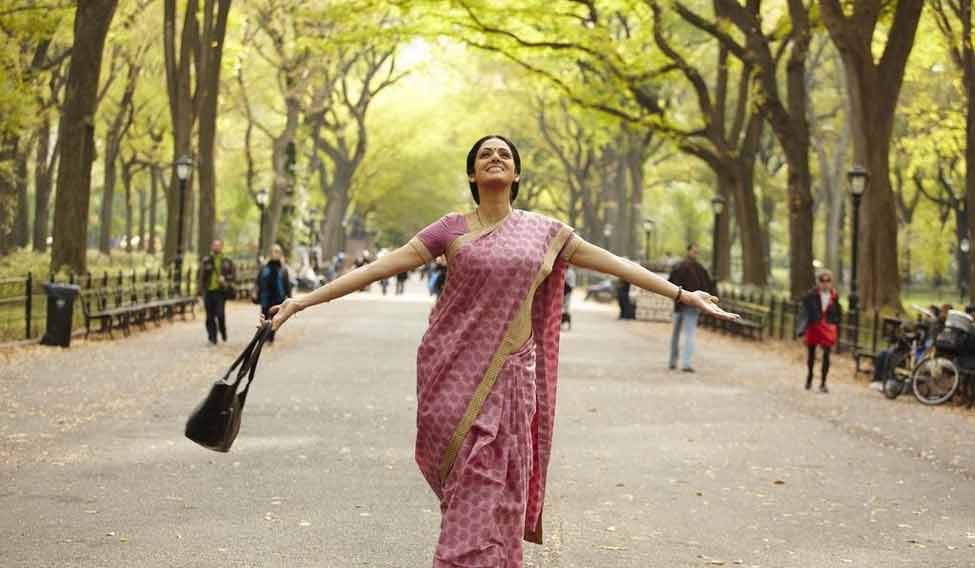 English Vinglish, 2012
Even though this hit by Gauri Shinde was light-hearted, the film reflected how patriarchy-inflicted women overcome low self-confidence by being independent and finding their own voice. Shashi (Sridevi) is taken for granted by her husband Satish (Adil Hussain) and children, who poke fun at her for not knowing English. In a turn of events, she ends up alone in the US to prepare her niece for her wedding. Away from her family's constant taunting, she discovers the strength to learn English, make friends, and breathe confidently again. From being told by her husband that she was "born to make laddoos" to finding assurance in herself, her transformation is a positive message for women.
Damini, 1993
Meenakshi Sheshadri is Damini, a woman who stood up against her husband's family to seek justice for a raped woman. When she catches her brother-in-law raping their maid-servant, her husband (Rishi Kapoor) and his parents decide to keep it a secret. Damini reports it to the police and has to testify in court, but the influential family gets a lawyer (Amrish Puri) to declare her as mentally unstable. Damini escapes her enforced confinement at a mental asylum, and meets another lawyer, Govind (Sunny Deol). After an excruciating process of attaining legal justice for the maid-servant, they succeed.
Matrubhoomi: A Nation Without Women, 2003
No conversation about the effects of patriarchy is complete without this classic by Manish Jha. Set in a dystopian future in rural Bihar, women have become scarce because of female foeticide. Kalki (Tulip Joshi), married off (sold) to five brothers, is abused by each of them and their father, tied up to a pole in a cow shed. Eventually, a mayhem over who should own pregnant Kalki's unborn child leads to a clash between the men of the village. She emerges the lone survivor with her baby girl. Dramatic and hard-hitting, this film is a poignant imagination of what would happen if girl children are killed mercilessly.