Trust actor Sushant Singh Rajput to pull a rabbit out of his hat, with his choice of roles. Having bowled out the audience with his near-perfect portrayal of Indian cricketer Mahendra Singh Dhoni in M.S. Dhoni: The Untold Story, Rajput will be next seen in a love story—Raabta—that spans two eras and in Shekhar Kapur's Paani, which is on water scarcity.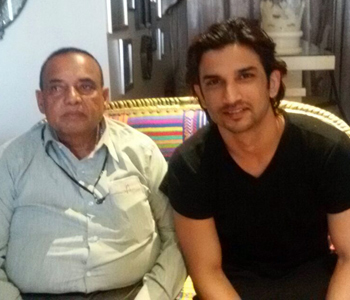 But what's more exciting is that he has been finalised to play Paralympian Murlikant Petkar in the biopic based on the differently-abled athlete. Rajput, who, in his own words, "likes playing characters who dream big", will be reprising the role of the armyman and sportsperson, who won gold in swimming at the 1972 Paralympics in Heidelberg, Germany. Petkar set a world record in the 50m freestyle 3 event at Heidelberg, clocking 37.33 seconds.
Here's a look at the some interesting facts about Petkar:
He joined the Boys Battalion of the Indian Army after he had to leave his village near Sangli in Maharashtra, because he defeated the headman's son in a wrestling match.
Petkar was a soldier in the Indian Electrical and Mechanical Engineers (IEME) unit of the Indian Army.
He had won several medals in boxing while he was in the Army. He represented India at the service sports meet at Tokyo in 1964, where he won a silver medal in flyweight boxing.
He was in Kashmir when war broke out between India and Pakistan in 1965. He was caught in the crossfire and was hit by seven bullets, which left the lower half of his body paralysed.
He was employed as a supervisor at TELCO in Pune.
He took up swimming despite his disability, and later added table tennis, javelin throw, shot-put and slalom racing to his repertoire. He has four international medals to his credit.
Since India has official records on Paralympics only from 1984 onwards, Petkar's feat remains largely unrecognised.
Though he was awarded the Sri Shiv Chatrapati Award by the Maharashtra government in 1975, he is yet to get an award from the Union government. In fact, his application for Arjuna Award was, reportedly, rejected.