When Anjali Pandit and Parul Kumtha—officials at NAGAR (earlier called CitySpace)—completed a survey to document and analyse over 1,400 reserved public open spaces in the city, they found there was still a long way to go before Mumbai's biodiversity could be completely restored.

Over the past few weeks, there has been furore over the way the city's open spaces are being neglected by the Brihanmumbai Municipal Corporation (BMC). Yet, not many are entirely aware about just how much ecological damage is done to the environment when such spaces are abused.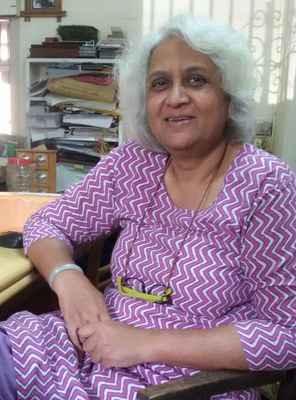 What is an open space?

The large magnanimity of the survey led those like Pandit and Kumtha to define a set of parameters. Even others like environmentalist Shubhada Nikharge, who is the founder of the Save Rani Bagh Botanical Garden Foundation, believe that each park, garden, or playground must be a balance between recreational facilities, a children's area, openness and grass, trees, plants, and benches.

Pandit says only some parts, and not all, of the space in a ground must be covered by a jogging track, for instance, as having the entire ground covered can reduce its permeability and the amount of water that is soaked into the soil.

Pandit, who is the associate director of NAGAR, says there are primarily four elements that an open space must contain:


• It must be open to the sky, and to adequate natural light and water.
• It must be non-buildable, and have no erection or construction over it.
• It must be accessible to all, and accessible from a public road.
• It must be permeable to water, which means that it should allow the soil to soak in excess rainwater, moisture, humidity, and floods from a high tide.


Why are open spaces important?

Open spaces make the earth "permeable", thus automatically reducing the level of moisture and humidity in the city by soaking in water. In a city like Mumbai, which is on the coastline, the preservation of open spaces is the only hope for ecological balance and environmental health. Open spaces help maintain a green cover. They ensure that a large number of trees create oxygen, can prevent floods during high tides and monsoons by soaking in the rainwater, and contribute to the fertility of the soil. Open spaces also create emotional and psychological well-being.

According to architect Kumtha, the crunch in the city is only intensifying. This creates tremendous pressure, and a relentless struggle for the average citizen to gain the necessary amount of breathing space that they need in order to survive.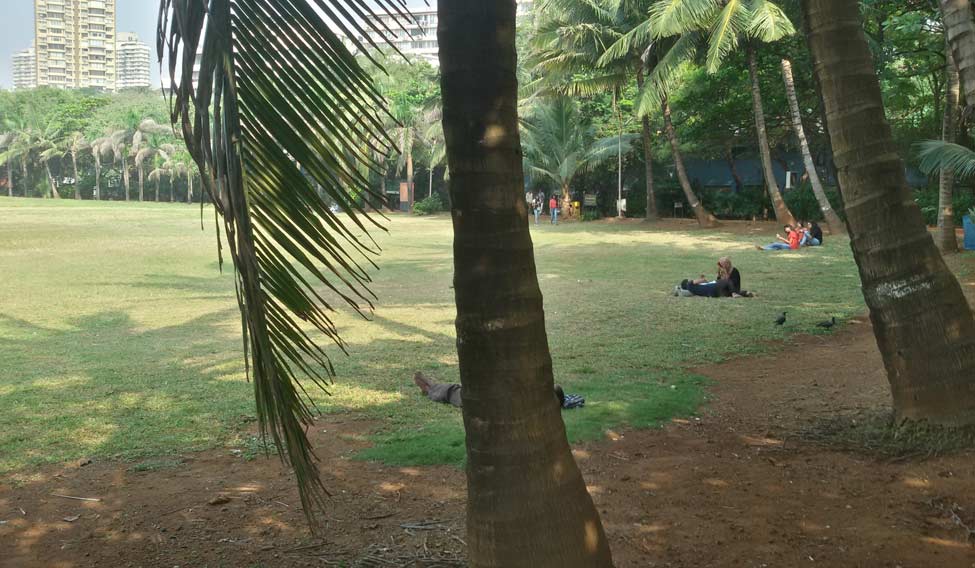 Horticulture

Natural air, water and sunlight are crucial, but according to Nikharge, a variety of plants, trees and flowers—some of which are unique in Mumbai, like the mangrove tree at Rani Bagh—need to be preserved in a more scientific and environmentally responsible way as well.

Further, there are very few places where you find all of these under one roof, and this is of tremendous research and environmental importance. "Some years ago, the BMC tried to fell the mangrove tree at Rani Bagh, and we fought to make sure they did not uproot it," she says. "The ignorance about our botanical diversity is abysmal," adds Nikharge, who volunteers to teach environmental issues to schoolchildren in her free time as well.

"Gardens, therefore, support biodiversity. Rani Bagh has the largest colony of fruit bats in Mumbai, for instance," Nikharge says.

Only through preservation of these four elements can we support such a biodiversity, and continue to have a clean and healthy environment.

Role of the government

Nikharge says that the municipality had formulated a rough plan to convert the botanical garden into a zoo way back in 2007, and never really understood the need to preserve a botanical park's identity for what it is.

"We are concerned about the well-being of living creatures and animals as well. But till date, no apex body in India has been set up to regulate botanical gardens the way zoos are regulated," says Nikharge, pointing out how Rani Bagh is the largest heritage garden in the city, still surviving in the bustling south Mumbai area, and built by the British in its Renaissance architectural style around 150 years ago.

After years of hard work through RTI applications and PILs, she says, "Today, we are happy to have begun serious negotiations with the BMC, and that we are sitting across the table with them."