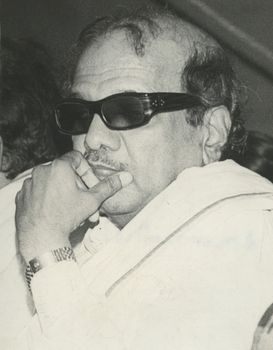 The developments in Madras were being monitored in Delhi, too. President Venkataraman, who hails from Tamil Nadu and had always had a soft corner for MGR, was constantly in touch. So was AICC(I) general secretary G.K. Moopanar, the nine-lives politician whose preference for DMK over AIADMK is no secret.
Soon after receipt of the news of MGR's death, the Congress sent Vyjayanthimala, Krishna Kumar and other second-string leaders to Madras. Along with them flew some first rate intelligence men from Delhi. For the Madras developments were of interest to everyone. After all the head of state and the head of the Intelligence Bureau have intimate connections with the state and know the undercurrents well.
And far away at Bangaram, one of those luxurious islands of Lakshadweep, Prime Minister Rajiv Gandhi was kept informed of the developments in Madras.
Congressmen were, however, bound by one decision: They should not jump into the fray just now. So they kept away from dabbling in the fight.
M. Karunanidhi, the DMK chief also kept his cool. He offered his homage at the 'gardens'. And shut his mouth and waited at home. He knows his time would now surely come.