An increasing tribe of men and women refuse to compromise on their choice of life partner. Even if that means waiting a decade longer for the one, they believe the wait would be worth it
Bengaluru-based media professional Mahima is independent, creative, head strong and very sure about herself. When she stepped into the marriage market a couple of years back, she was looking for a tall, good looking guy who is sorted out. As years went by, the list got longer. At 33 years, Mahima remains single and is in no hurry to settle down.
In Chinese lexicon, there is a term for women like Mahima who are past their prime and are still not married. Akin to yellowing pearls that have lost their sheen, these women are called sheng nu or leftover women. A woman becomes sheng nu for various reasons but it is primarily a buzzing career that keeps her away from settling down. The male counterpart of sheng nu is guang gun, meaning 'bare branches' due to their reluctance to add branches to the family tree. But the changing Chinese society argues that the terms are complimentary than debasing since the sheng nus and guang guns contribute considerably to the shining economy of China.
Closer home, the marriage market in India is flooding with what was once considered goods past its sell-by-date. Here, the googly-eyed 20-somethings with rose-tinted glasses are sharing the spotlight with those a decade older with 20/20 vision for the future. These 30 plus women and men know what they want from life and are willing to wait till they find the right partner to settle down. Pitted against more youthful ones with choices galore, the older men and women might take longer to find the right partner, but they believe when they actually find the one, it is for the long haul.
30, the ideal age?
Freelance writer Manasi Paresh Kumar (31) is someone with a very unconventional life. She takes off on a whim to exotic destinations and lives to travel. Manasi feels she had a better chance of settling down to a marriage of her parents' choice when she was younger. "I would have made it work because I was flexible then," she says. But now, marriage seems distant because of her atypical life.
Mahima has a different take on it. "In your 20s, you are caught up with the process of getting married or wedding than the real deal". According to her, marriage is more important than the wedding and age and experience actually help you figure out what you want. "Nothing prepares you for what is in store after marriage—be it the issues with the in-laws, kids or the compromises that you are expected to make," she says. But age helps one deal with them better ensuring longevity of such alliances, she feels.
Dr Vijay Nagaswami, psychiatrist and relationship consultant who authored four best-sellers on various aspects of marriages like 50-Fifty Marriage: Return to Intimacy, believes 30 to be the ideal age to commit. "Certainly when people are reasonably settled in their careers and have had a relationship or two along the way, they are probably more ready to get married than when they are in the early twenties," he says.
It is women like Manasi and Mahima who make the bulk of the clients of Marrygold, boutique matchmakers in Bengaluru. According to Nandini, founder of this new age matrimonial service, they are also the ones who are the toughest to please. "In your 20s, you are exploring the possibilities in life. In your 30s, you have found them," says Nandini.
The younger ones tend to consult elders on marriage matters and make things work on borrowed opinion and experiences. But as you grow older, you are standing your ground and know life is no fairy tale, feels Nandini. According to her, it's tougher with women these days than men. "You ask a man what he is looking for in a partner, he is most likely to come up with two things: good looking and nice. But ask a woman, she would provide you with a long checklist," laughs Nandini. In such cases, she asks her clientele to ask two questions to themselves: Do I like this person? Would I want a life with him? "That takes care of their confusion," says Nandini.
Changing attitude
Chaitanya Ramalingegowda, founder of www.twolymadlydeeply.com, an online community for singles to meet, mingle and marry says he encourages people in their late 20s because they are more serious about commitment. He says the attitude of youngsters have changed a lot. Women have raised their bars for potential partners and men are rising to the demand. "Men these days are comfortable in the company of emancipated women. It is not a facade. They truly are," he says.
Soaring divorce rate
Manasi is taking it slow because she, unlike her much married peers, doesn't want to experience what Dr Vijay Nagaswami calls the marital equivalent of 'buyer's regret'. Going by the increasing divorce cases in India, 'buyer's regret' is more than just a smart phrase. A recent statistics, collated from a CIA Worldbook and research published in IOSR Journal of Humanities and Social Sciences on divorces in India, makes Manasi's ringside option more sensible. The findings point towards an 800 per cent increase in divorce rates in New Delhi from the past decade. Nationally it is estimated that approximately 1.1 per cent of all marriages end in divorce.
According to a survey of the family courts done by NGO Children's Rights Initiative for shared parenting in 2009, there were about 13,000 divorce cases pending in various family courts in Bengaluru. In their updated survey in 2012, the figure has gone up to 20,000.
Creative director Jyotsana (36), who doesn't want her second name to be mentioned, got married at an age considered appropriate for an Indian woman. She was a few days shy of 24 and her groom was 26. They were two nice individuals in love and there was no reason to doubt the longevity of this marriage seemed made in heaven. A few years into the marriage, just a time they thought they had crossed the dreaded seven-year-itch, they realised they have drifted apart. They decided to call it quits. "Two nice individuals do not a good relationship make," says Jyotsana who feels if she hadn't married so young, she would have made wiser choices.
Chaitanya feels despite the increasing divorce rates, people have not lost faith in the institution. "It is true that the divorce rate has increased, so have remarriage rates. So, I guess even if individual marriages are not lasting the distance, people still want to get married and find the right partner," reasons Dr Vijay. Thus these divorcees looking for fresh innings too add to the growing tribe of late alliance-seekers.
In a blog post that went viral in China in 2011, Joy Chen—a Chinese-American former deputy mayor of Los Angeles and a sheng nu who authored the smash hit Do not marry before age 30 says: "Society tells us that since nobody's perfect, we should lower our standards and settle for what we can get. We are to hurry and get married as insurance that we'll never find anyone better." She says marriage is more than just an insurance plan and advises women to not slack off on their search for Mr Right. She says it is the most important search of your life and if you slack off, "the only thing at stake is your future".
The biological clock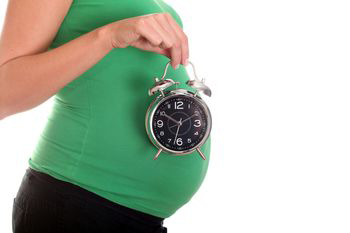 There is a tenacious cliché attached to all late marriages - the dreaded biological clock that winds down towards your 30s. With medical advancements, that too is growing redundant. After all, Indian film industry is full of leading ladies choosing parenthood in their late-30s. So, how difficult it is to be a parent past your prime? "It is possible," says Dr Rishma Dhillon Pai consultant gynaecologist and infertility specialist at Lilavati hospital, Mumbai. "But many complications can happen. It is found that the chances of Down Syndrome in babies increase in late pregnancies. Fertility problems like endometriosis can reduce one's chances of conception, too," she adds.
A study conducted on 'Ethnic difference in ovarian ageing between Caucasian and Indian women' to be presented at the conjoint meeting of International Federation of Fertility Societies and American Society for Reproductive Medicine in Boston, US revealed that Caucasian women have good ovarian reserves even at 40 years while in Indian women they start declining at age 33-34. The biological clock is running six years ahead in Indian women as compared to Spanish women.
Dr Rishma says it is possible to have kids even at 40 if the uterus is healthy but the quality and quantity of eggs go down drastically post-35. She suggests freezing eggs as an option in such cases. Then, there is embryo freezing."If you are married and want to have a child with your spouse, then embryo freezing is a great way to bear children later in life," she suggests. You can fuse the egg and the sperm before the quality of eggs begin to fail and then store the resultant embryo for later. Another option is to borrow eggs from a healthy donor.