On Monday night, Melania Trump made a rare public appearance at the Republican National Convention, supporting her husband Donald Trump's presidential campaign. Looking pretty as a picture in her chic white dress, she told the GOP crowd how kind and fair her husband is and how he would go to work for them. She also spoke about the values her parents instilled in her, importance of family values and that of hard work to achieve one's dreams. It was at this point that she started sounding astoundingly familiar. It was later found that the aspiring First Lady had plagiarised Michelle Obama's speech, delivered at the 2008 Democratic Convention; talk about following in the First Lady's footsteps.
Had it been some other era, such case of verbatim may have gone unnoticed, or at least would have taken some time before coming under the spotlight. But not in the age of internet, where information—plagiarised or original—is just a click away. It was 31-year-old Jerret Hill who noticed the uncanny similarities between the speeches of Melanie Trump and Michelle Obama. He was watching Melanie Trump's speech online. Soon he looked up for Michelle's speech from 2008. Identified common words and expressions. Bingo! It was a clear cut case of plagiarism.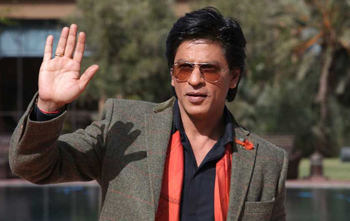 Over centuries, plagiarists have been marred by the question, "how much copying is enough to be called plagiarism". Well, copying an article or paragraph and unique phrases is plagiarism. In 2013, Shah Rukh Khan had his Melanie Trump moment when he delivered a powerful speech at All India Management Association. He received a standing ovation from the audience and huge attention from media. Later a 24-year-old blogger, Agratha Dinakaran, found out that Khan's speech was in parts similar to that of Harry Potter author J.K. Rowling's commencement speech at Harvard in 2008. Dinakaran brought out the similarities in her blog. Here are the excerpts:
Rowling, in her speech, said poverty is not an 'ennobling experience' and 'poverty entails fear, and stress, and sometimes depression; it means a thousand petty humiliations and hardships.' Khan echoed her words, "Let me tell you, poverty is not an ennobling experience at all. Poverty entails fear and stress and sometimes, depression. I've seen my parents go through it many times—it means a thousand petty humiliations and hardships."
Now that does count as plagiarism.
Coming to think of it, why do people, especially those who are in public domain, plagiarise. Probably, it is easier to find inspiration in another's work than creating your own, or perhaps it is the lack of awareness to what constitutes plagiarism. According to Cambridge online dictionary, to plagiarise means "to use another person's ideas or work and pretend that it is your own". In other words, plagiarism equals to stealing and lying about the source of thought, idea, words and work. Sounds complex?
Well, it is actually not. Almost all forms of creative and artistic expressions—words, images, videos, music, drawings, paintings, sculptures, computer programmes—are protected under copyright laws. And, most of the time, one can avoid plagiarism by simply crediting the source.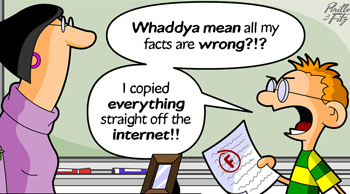 Leader of the African-American civil rights movement, recipient of the Nobel Peace Prize and one of the most influential people in the history of America, Martin Luther King, Jr could have avoided the only blemish on his otherwise clean track record by taking a few precautions while submitting his doctorate thesis at the Boston University in 1955. His act of plagiarism was discovered by a team of experts who went through King's thesis after his widow donated it to the Stanford University King Papers Project in 1990s. Although, he was given the benefit of doubt of having acted unintentionally, it still is blotch on his reputation.
We often look down upon plagiarists as lazy, incompetent and above all, lacking in character for blatantly copying someone else's hard work and passing it on as their own. Many plagiarists have lost not only their reputation but also their careers to their unethical acts. Still there are many others for whom plagiarism was nothing more than a speed bump in their ride to success. Particularly in journalism, instances of plagiarism have transformed storytellers to news stories themselves.
How can one talk about plagiarism in journalism and not mention Jayson Blair? In 2003, Blair had everything on his side to become a star journalist. At the age of 27, he had already established himself as one of the best hands at The New York Times before tables turned and his mega deceit was discovered. According to the Times' 7,000-word front-page article detailing Blair's fraud, "He (Blair) fabricated comments. He concocted scenes. He lifted material from other newspapers and wire services. He selected details from photographs to create the impression he had been somewhere or seen someone, when he had not." Internal investigation into the case revealed new problems with at least 36 of the 73 articles filed by Blair, which showed instances of fabrication, plagiarism and unethical reporting. He resigned shortly after his fraud was uncovered and quit journalism to take up the job of a life coach.
Fortunately, Dilip Bobb, executive editor of Outlook, did not have to turn some other passion of his into profession after he was allegedly made to resign from India Today on the grounds of plagiarism. In October 2010, India Today had a split issue featuring Omar Abdullah on its cover for north India and Rajinikanth on the cover for south India. It was soon after the release of Enthiran (The Robot). Two paragraphs of The Letter from the Editor for Ranjnikanth cover, signed by editor-in-chief Aroon Purie, was blatantly lifted from online magazine Slate, forcing Purie to write an apology to Slate writer Grady Hendrix. Purie apologised to readers as well. He blamed jet-lag, bleary-eyes and sleep-deprivation for the inexcusable mistake. Later, Bobb had to walk out. No official clarification was given, but ain't it a small world? Interestingly, Bobb's name made a reappearance in the plagiarism scene in March 2016 when he was pulled up for plagiarising the NPR's reviews of Bob Dylan and Eric Clapton's latest albums Fallen Angels and I Still Do, respectively. The issue was brought into the light by a news portal, forcing Outlook to issue an apology on their website.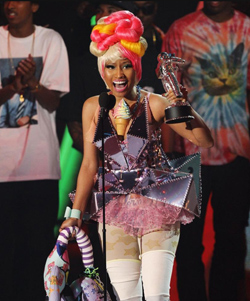 Mostly, there is a thin, blurry line where inspiration ends and plagiarism begins. In 1973, Beatles legend John Lennon was accused of plagiarising Chuck Berry's 1956 track, You Can't Catch Me for his famous composition Come Together. While Berry's song featured the line, 'Here come a flat-top, he was movin' up with me,' Lennon used 'Here come ol' flat-top, he come groovin' up slowly' in his song. As one of the pioneers of rock 'n roll, Berry has inspired a generation of musicians. Still, Lennon's argument that he used Berry's song just as an inspiration did not hold good with Berry's publishing company, Big Seven Music Corp. Finally, Lennon he had to record three songs owned by publisher Morris Levy as part of an out-of-court settlement.
Recently, we witnessed an unusual case of plagiarism, for how often do you come across million dollar lawsuits claiming rights over wig designs? In 2014, rapper Nicki Minaj's wig guru and former hair stylist Terrence Davidson filed a lawsuit against the star for $30 million, accusing her of stealing his wacky wig designs, such as pink and blonde two-toned Super Bass wig and pink upper bun wig and sold them under her brand name. Although, the court dismissed the lawsuit against Minaj the same year, wig guru refused to retract the accusation. You may argue that this may account for stealing concept and ideas, but how can you be sure when you are crossing over the fine line?