While Salman Khan's last treat to his fans, Sultan, continues to ring cash registers at the box office, Bhai set his foot in Ladakh, the first location for his next film Tubelight, a period drama set in the 1960s, on Tuesday. Since Salman reached Ladakh, the social media has been buzzing with the photographs of the star with his fans. However, the one picture that took the rumour mills by surprise was that of Chinese actor Zhu Zhu, who was also in Ladakh, with Salman. If rumours are to be believed, she could be playing the female lead in Tubelight.
The fact that Kabir Khan's Tubelight is based on the Sino-Indian war of 1962 could explain the choice of a Chinese co-star for Salman.
Wondering who is Zhu Zhu? Here are some quick facts about the latest (possible) entrant to Bollywood.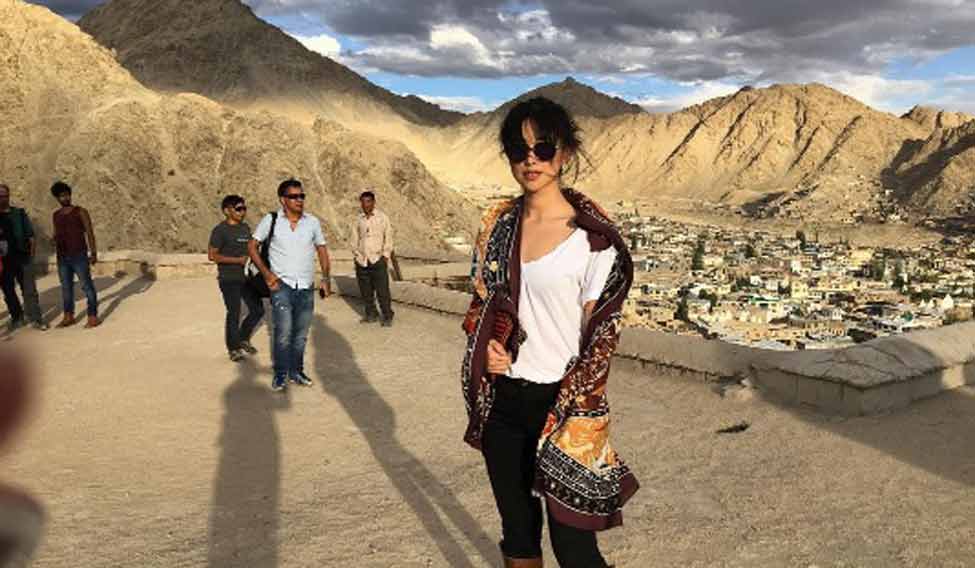 A bilingual actor, Zhu Zhu kickstarted her career in the world of showbiz as an MTV China VJ. She hosted MTV's English-language programmes and made her big screen debut with the Chinese remake of Hollywood romcom, What Women Want, in 2011. The same year, she starred in TV series The Evoque Effect.
Born in 1984, Zhu Zhu comes from the family of revolutionary heroes of China. Her grandfather was a People's Liberation Army officer who took part in China's Communist revolution.
She studied Electronic Information Engineering in Beijing Technology and Business University. While pursuing a degree in engineering, she managed to enter Parsons School of Design in New York. However, she chose to take up a job with MTV China, instead.
In 2012, she made her US debut as the 12th Star Clone in the Wachowski siblings' science fiction drama Cloud Atlas. The same year, she was seen in director RZA's The Man With the Iron Fists and Shanghai Calling. Also, she has been a part of films like Secret Sharer (2014), Last Flight (2014), and Old Cinderella (2014).
Currently, she is playing the role of the Blue Princess, Kokachin, in the American TV show Marco Polo, which premiered on Netflix in 2014.