For Markandey Katju's followers on social media (5,34,000 on Facebook; 1,25,000 on Twitter), his every tweet or post is, more often than not, an invitation for bouquets or brickbats. And now, miffed by Indians' "lack of sense of humour", he has set out on a personal mission to write a post about every state in India. This post would usually contain biased, personal statements, which often end up being provocative rather than funny.
One by one I will set every state in India on fire, like Hanumanji, until and unless you chaps develop a sense of humour. Hari Om

— Markandey Katju (@mkatju) October 14, 2016
Katju has managed to frequently make headlines for making controversial statements. There is a method to his perceived madness. Every day, he posts a long, often judgmental tirade on Facebook. If the thought he is expressing is popular and rides the current wave that sweeps the nation, well and good. But, when people start calling him out for how offensive it is (as it happens most of the time), he resorts to saying it was a joke.
His latest joke was on the people of Odisha. "I was asked to write about the Oriyas (Odias). What is there to write about these poor chaps ? Ever since they got a thrashing at the hands of Ashoka in the battle of Kalinga they have been a dejected lot. Now all they have with them are a lot of pots (Patras), big pots (Mahapatras), and supposedly intelligent kings (Patnaiks). And of course they have Lord Jaggannath, to whom they pray every day for revenge on the abominable Biharis." He then added, "P.S. Odias, this is just a joke, so dont file a case against me."
The 'joke' wasn't taken lightly, and he faced negative reactions from all around. He later apologised, but also received flak on that post. In his next post, he said, "On my last fb post I apologized to Odias if I had hurt anyone's feelings, though my earlier post had been in lighter vein, which indeed I had clarified at the end of the post.
However, a large number of comments were made on the post containing my apology by several Odias which were so horribly abusive (I have deleted most of them though they are still pouring in) that I have decided to never go to Odisha in my life."

Here are a few more instances when Katju expressed controversial thoughts disguised as a 'joke':

Beautiful women to admire in politics
Katju is popular for his comments on wanting "beautiful" women to become politicians. Last year, in January, when Croatia elected Grabar Kitarovic as its president, Katju said that India needs more beautiful women in politics. "I suggest we make Katrina Kaif the next President of India, but on condition, that she sings 'Sheela ki Jawaani'," he said, and went on: "I am always in favour of electing beautiful women, like film actresses, on all posts. This is because politicians will promise the moon, but not do anything for the public welfare. So since you must have someone, why not vote for a beautiful face ? At least you will get some momentary happiness looking at her face in the media. Otherwise you will get nothing at all." Similarly, he also commented that Shazia Ilmi, former AAP member, should have been a BJP member instead, because she is "much more beautiful than Kiran Bedi".
In June, this year, he irked feminists with another sexist post in which he listed out instances in history and mythology where women were the root cause of chaos or problems.
A 'joke' on Biharis
More recently, Katju had remarked that the end to the cross-border conflict would be when India hands over Kashmir to Pakistan. He then said, "We offer you Kashmir, but on the condition you also take Bihar. It is a package deal. You have to take the whole package, or none at all. Either you take both Kashmir and Bihar, or nothing. We will not give you Kashmir alone. Deal ?"
In the comments on the post, a user said, "Actually, not only Bihar, take Markandey Katju also."
He later posted asking, "Can't Biharis take a joke?" And then went on to make matters worse with another post:
"I was only joking about Bihar, but here are some fb messages and comments on my fb page, probably all from Biharis, which I received (there are hundreds more). Most people in India lack a sense of humour. I think a ' Gaali Competition ' should be started between Biharis and people of other states. I will give a gold medal to the winner. Perhaps U.P.ites will give a stiff contest to Biharis for the choicest gaalis." He then went on to list out some of the hateful comments he received.
Modi and Gujarat riots
In an editorial article for a publication, Katju had written that it was difficult to believe that Modi had no role in the 2002 post-Godhra riots in Gujarat. BJP leader Arun Jaitley, irked by this, engaged in a highly publicised verbal battle with him over media. It was pointed out that Modi was acquitted by courts, and so, Katju was "placing little faith" in law, despite being a former judge himself.
Indians are 'fools'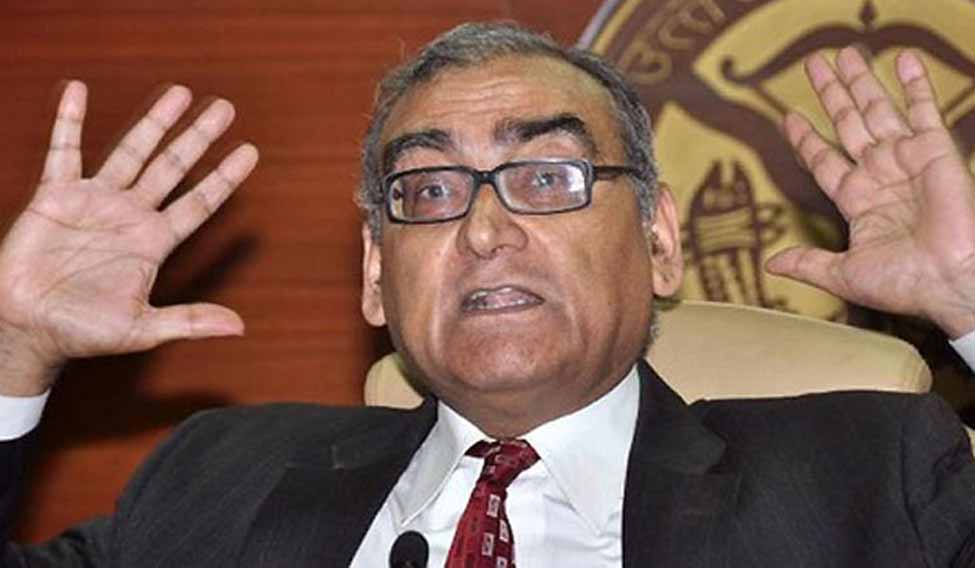 Katju loves calling his fellow countrymen "fools". In a television interview, Katju, reportedly, said that nearly 90 per cent of all Indians were fools, and that they "vote in droves like sheep and cattle. They are like a herd of cattle voting along caste and religious lines".  He then declared that he wouldn't cast his vote. "My vote is meaningless," he said. "Votes are cast in the name of Jats, Muslims, Yadavs or Harijans. Democracy is not meant to be run like this. Why should I waste my time in joining the cattle queue?"
Defending Bollywood actors accused of crimes
In 2013, Katju received flak for his defensive statements about Sanjay Dutt, who was arrested and charged for illegal possession of arms in the 1993 Mumbai bomb blast case. Katju tried to seek a pardon for the actor, arguing that the weapons at his home was to protect his family. He said, "Sanjay Dutt is a shattered man. He has suffered enough but he has reformed." Similarly, he had tried to clear Salman Khan and Saif Ali Khan's names from the black buck killing case.