From theatre to a travel show with her father, Kalki Koechlin is expanding her creative horizons
Kalki Koechlin is a whirlwind of activity as she sets up the stage for her play, The Living Room, at JT Performing Arts Centre in Kochi on August 21. It has been a year since her directorial debut first opened to rave reviews, but the show still gets a full house.
With hardly an hour before show time, between rehearsals with her actors and readying props on the stage, she barely has time to breathe. But the 30-something-year-old actor and director is buzzing with energy and passion, as she talks about her theatre career and an upcoming travel show with her father, Joel Koechlin.
Due to release in September, the show is a travelogue documenting 14 days of biking 3,000 kilometres, riding through Arunachal Pradesh, Meghalaya and Assam. "It was pretty intense," she says. But the thrill of adventure with her father compensated for any challenges. "My dad and I have been bikers, and I have been biking with him since I was a kid," she explains, "We were planning to do a trip, as it had been a while. At the same time, Fox Life wanted me to do a travel show, somewhere in Australia."
She managed to convince the channel producers to bring her father on board, and to look into some place local, within India. "The North East is beautiful and unexplored. I had never been there. And yeah, they agreed, and we got paid to go have fun!"
'My dad is a star'
"He is a total vagabond, a soul-searching kind of guy," she muses. "He hitch-hiked from France to India when he was a young man, so he's completely into that spirit of adventure." He met her mother, Françoise Armandie, in Pondicherry, in 1971. Few years later, he opened up Raj Hamsa, where he made hang gliders and designed microlight aircraft.
Joel is a traveller and photographer, too. The show is more than just about exploring the remote regions of the Himalayas, which he is experienced in doing. It also reportedly explores the father-daughter bond, while also introducing an environment-conscious way of travelling.
"It's hard to keep him in one place, even harder to give him a routine," she says, wryly observing that her father was the difficult one on the sets of the travel show. "He'd say, 'why should I show up', or, 'I don't want to do this, I'm here to observe nature.'"
National Award winning performance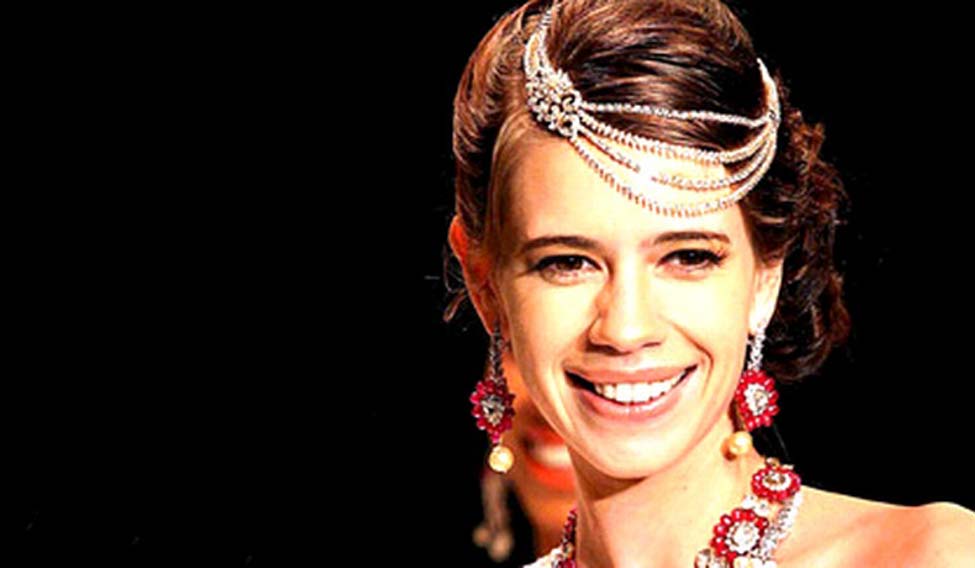 "I played a sheep in a school Nativity Christmas play," she says about her first ever stage performance. "I was disappointed because Mary was the main role and I didn't get the part. That's where my greed and ambition for acting started."
Years later, Kalki went on to study drama and theatre at Goldsmiths, University of London. Her first professional performance was a pantomime for a London-based company, Theatre of Relativity, in 2003. The play, Rise of the Wild Hunt, was inspired by a Phillip Pullman short story. She also acted in The Blue Room by David Hare (in which she performed nude) and The Dispute by Marivaux, before returning to India.
After her Bollywood debut in 2009 with DevD, she was noticed for her nuanced acting in Shaitan and The Girl in the Yellow Boots, both in 2011. Zindagi Na Milegi Dobara (2011) and Yeh Jawani Hai Deewani (2013) were commercial hits in which she shared screen space with big Bollywood names. In 2015, her performance in Margarita With a Straw earned her a National Award. Her next knockout performance is expected in Konkona Sen-Sharma's directorial debut, A Death in the Gunj, which is yet to release.
From films to theatre, and beyond
Between all the films—at least two releases a year—she also makes time for theatre and writing. Among her numerous plays, Rajat Kapoor's What's Done Is Done is still touring. A spin on Shakespeare's Macbeth, she plays Lady Macbeth along with Tillotama Shome and Sheena Khalid.
Kalki, who also writes spoken poetry, first tried her hand at drama writing when she co-wrote The Skeleton Woman with Prakash Prashant. Known for her bold statements, her soliloquy, A Soul of a Woman, was her personal take on feminism.
Last year on a sleepless night, Kalki wrote down a conversation between death and an old woman, which shaped up into her first directorial project, The Living Room. With ace actors like Neil Bhoopalam and Sheeba Chaddha, the comedy play marked a turning point in her career.
The travel show with her father only adds to her ever-expanding repertoire of creative expression. As the audience file in to the theatre, an ever-busy Kalki prepares to watch her work of art make people laugh, cry and think.