Nobel Peace Prize laureate Kailash Satyarthi feels that while Prime Minister Narendra Modi is trying to go beyond conventional politics, with schemes for the girl child like the Beti Bachao Beti Padao, the government should have been better prepared for a big move like demonetisation that has had a ripple effect across the country's economy and people.

Speaking to THE WEEK at his spanking new office, Satyarthi, who is organising a first-of-its-kind world summit from December 10-11 in Delhi to support children everywhere, explained: "If you look at issues like slavery and trafficking, the black money in them comes from organised crime (against children) and corruption. It forms a complete triangle.

"For example if a child is employed in Delhi, Rs 30-40 is spent on him or her, compared to Rs 15-20 spent if he or she was in a village. But, in their accounts they never show the expenses incurred on the child. Instead, they put the figure as Rs 230-240 minimum wages. Automatically, Rs 200 goes into his pocket and if you do this for 100 kids for 30 days, that's straightaway Rs 6 lakh a month as black money. The demonetisation is an assault on such people but the preparation for such a move should have been better. They should have printed lots of notes, similar to the way several newspapers are printed overnight every day. It would have taken them just about 2-3 days to do all this before making the announcement."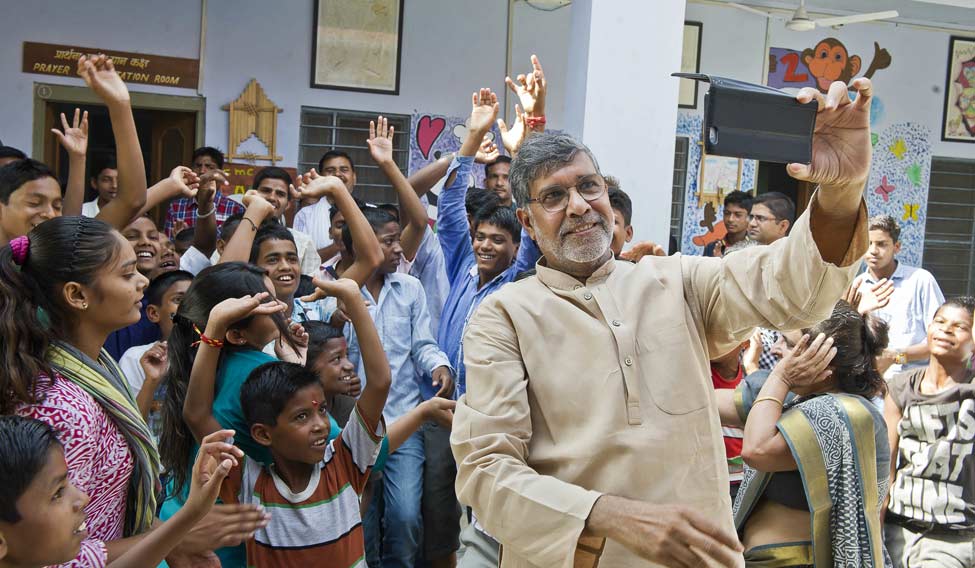 Talking about the upcoming summit, Satyarthi said he hit upon the idea while conversing with other Nobel laureates. "After the ceremony, it's customary for the awardees to meet each other. This was the first time in my life I got to meet some of the best brains in the world. I spoke about my work to them that includes new forms of violence against children. They were shocked. Most of them are the devoted, reclusive, saintly kind who spend most of their time locked up in their labs. Their first response was what can we do? That's where the idea of harnessing strong moral authorities on a single platform came to me," he said.

Satyarthi is excited at getting the Dalai Lama as one of the main guests at the summit, which includes several former prime ministers and first ladies from different countries. "The Dalai Lama has long been talking of compassion and peace. Marx, Gandhi or Mao, their spark was of compassion. The world has had globalisation of markets, why not globalisation of compassion?"