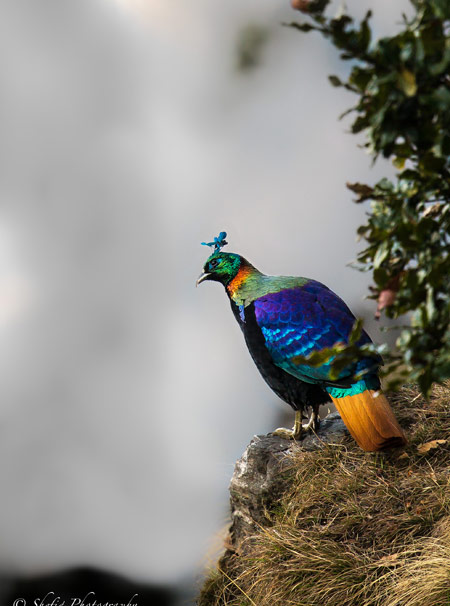 Trekking through Tungnath, at an altitude of over 17,000 feet in Uttarakhand, wasn't easy for photographer Shefiq Basheer Ahammed. It was extremely cold and misty. The air pressure was low and he could feel the altitude sickness getting the best of him. It was tough to ignore the headache, breathlessness and nausea. He focused his thoughts on Edmund Hillary and Tenzing Norgay. "If they could climb Everest, this is nothing," he thought to himself. He kept going until he found what he was looking for—a male Himalayan monal, a vibrantly-coloured bird belonging to the pheasant family, sitting right across him as if waiting for his camera to immortalise its unique beauty. "This moment was worth all the hardships I faced to get there," says a beaming Shefiq.
If it were not for Shefiq's first-person account, you would never imagine the hardships the photographer experienced to capture the beautiful image of the bird—the state bird of Uttarakhand and national bird of Nepal—against a misty backdrop, on display at the ongoing 'Nature Fest' wildlife photography exhibition at Lulu Mall in Kochi.
A two-time Kerala State Wildlife Photography award winner, Shefiq, from Kochi, has been photographing wildlife for over 15 years. For him, a jungle is his perfect getaway from the stressful city life. When he is not in the wilderness, you can find him at the Motor Vehicles Department office in Kochi—he is a Motor Vehicles Inspector, who monitors driving tests and licensing procedures.
"It is not easy to juggle between profession, passion and family. Thankfully, I have a strong support system, at work as well as at home," says Shefiq. "My colleagues are very supportive. At home, my parents are against the idea of me pursuing wildlife photography. They think it is dangerous. My son, a sixth grade student, is yet to show an interest in photography. However, I have my biggest support in my wife. She understands what it means to me and encourages me to chase my dreams," he adds.
"If you are sincere towards your passion, you find time automatically. Isn't that how we balance every relationship in life? You have to feel for it. I am willing to face any challenge to pursue my passion for nature and photography," says Shefiq.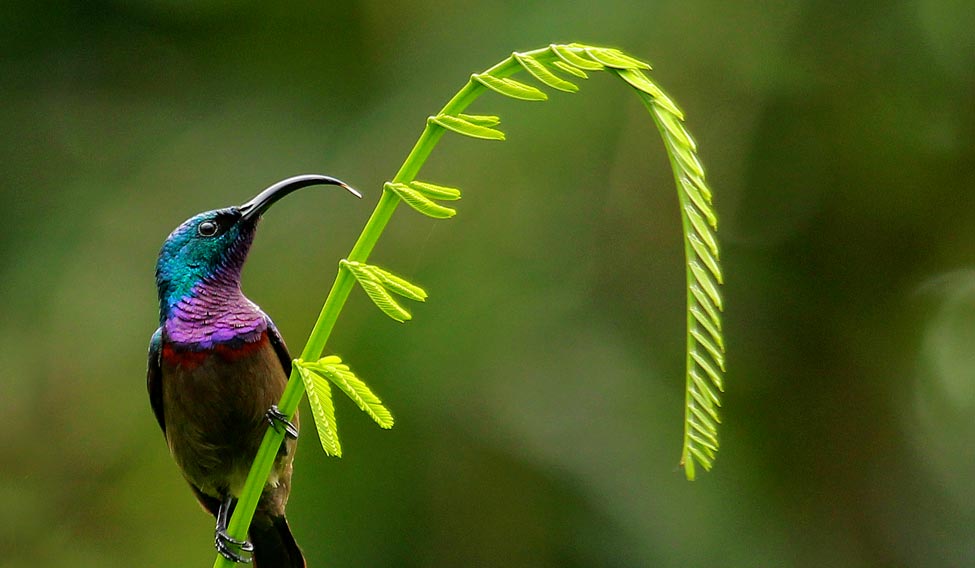 The spouse was the pillar of strength for Kottayam-based photographer Aparna Purushothaman, too. She is a high school Physics teacher, research scholar at School of Pure and Applied Physics in Kottayam, homemaker and a wildlife photographer all rolled into one. However, she claims that none of this would have been possible if not for the unwavering support of her husband. "My husband, who trusts my creative instinct, gifted me my first point-and-shoot camera. I used to paint occasionally. First, he encouraged me to take up painting seriously, and then got me a camera after noticing my inclination towards photography," says Aparna, with a shy smile.
Wildlife photography held no prior fascination for her. She was happy capturing sceneries and sunsets, and sharing them with her friends on social media. Every word of encouragement gave her a reason to explore more diverse subjects. One day, at School of Pure and Applied Physics, she noticed a Bulbul carrying a twig in its beak, looking for a spot to build its nest and lay eggs. Soon after it finalised a spot, another Bulbul came carrying more twigs. This intrigued Aparna and she started observing the birds every day, capturing each development with her camera. The eggs hatched, the chicks grew up and left the nest, eventually. She published her Bulbul chronicles as a pictorial on Facebook, garnering appreciation from all quarters.
This was the beginning of her journey into the wild. It got Aparna interested in photographing birds and animals. Her biggest turning point as a photographer came when she unknowingly photographed the elusive Nilgiri marten, an omnivorous mammal, during one of her visits to Sholayar in Thrissur district. Her photograph became an instant hit among wildlife experts and media, for it was the first time a Nilgiri marten was spotted there. "There has been no looking back since then, for I realised how I could be part of nature study and conversation through my photographs," says Aparna.
While she believes that it is possible to strike a balance between multiple demanding profiles, she also agrees that wildlife photography could be particularly tough for women who do not have adequate support at home. "My husband and I often travel together. Despite our busy schedules, we make sure to travel at least once every two months," says Aparna.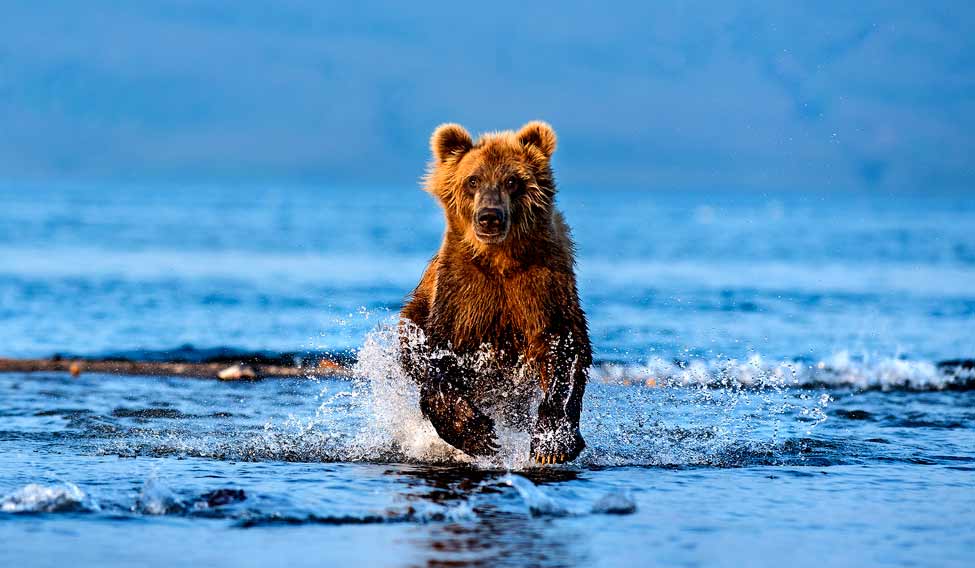 Unlike Aparna, who was a late-bloomer, Bangalore-based Mohan Thomas was interested in photography as well as wildlife since his college days. While he focused his camera on random subjects, he found wildlife features and documentaries intriguing. The idea of clubbing these two interests, however, came long after he finished college and made a career as a civil engineer and a residential builder. It was in 1999, when he was in his early forties, during a trip to Biligirirangana Hills, commonly called BR Hills, in Karnataka, with a friend, that Mohan realised that his true passion lay in wildlife photography. Soon, he was travelling around the world, sometimes with his family, to capture the lives of wild animals in his camera, all the while nurturing the dream to photograph a tiger in its full glory.
It took Mohan 12 years and many visits to tiger reserves to catch his first glimpse of the big cat. "I still remember the first time. It was during an afternoon safari at Bandipur Tiger Reserve. While we were passing along, we were alerted to something lying near a salt pit. It was a tiger! I was shivering and my senses deserted me as I kept looking at it. I was awestruck with the enormity of the situation. I was too excited to hold a camera and shoot. Although I did manage to click a few pictures, but they are more of a souvenir of my first date with a tiger in wilderness," says an excited Mohan.
Since then, he has travelled the world—Pantanal in Brazil for jaguars and Kamchatka in Russia for brown bear—documenting wildlife in its natural habitat. "The secret of my success is the support from my family. Wildlife photography is an expensive passion. It requires costly equipment if you want to pursue it at professional levels and the travel expenses involved are no less. This, generally, discourages photography enthusiasts as well as their families. I am glad my family supports me in every way," adds Mohan.
But following his passion does not mean compromising on either professional or personal front. When Mohan is away for shoots, he monitors the progress of his construction projects through locals partners who keep him updated on a regular basis. His children are grown up and pretty much settled. His wife shares his love for wildlife and accompanies him whenever possible. "See, it is actually very simple. If you truly love something and want to do it, nobody can stop you. You find your way, somehow," he says.
Most wildlife photographers would agree that nature photography is a combination of two factors—love for the nature and passion for photography. If one has these two traits in right proportions, then finding time to pursue it and balancing your hobby with your professional and personal life, becomes easy. For some, wildlife photography is as good an adventure as bungee jumping. For some others, it could be the closest you can get to basking in the lap of nature. Some chase it for the thrills. As Mohan puts it in one line, "Only a burning passion for wildlife photography can outweigh the pain—be it physical, mental and emotional—that comes with pursuing it."