One of the most revered artisans in Switzerland, Anita Porchet has brought the 200-year-old art of watch-enamelling back in vogue. Over the past two decades, Porchet has created the most stunning timepieces for Patek Philippe, Vacheron Constantin, Piaget, Hermès, Jaquet Droz, Chanel and Hublot. Working from her home studio in the countryside somewhere between Geneva and Lausanne, Porchet has come a long way—from when there were hardly any takers for the craft to a time when luxury brands are spending millions on creating enamelled watches. Neha S. Bajpai caught up with Porchet in Geneva. Excerpts from an interview: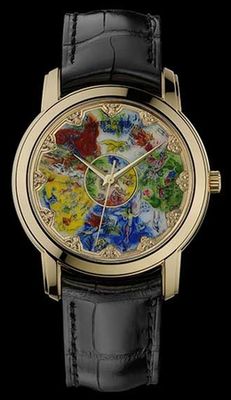 WTI: Did you always want to be an enameller?
AP: I began learning enamelling with my godfather during my youth. While I studied Fine Arts, I continued working in various studios in Geneva. It took me many years as I did not undergo any official training and had other activities like teaching, drawing and painting going on at the same time.
WTI: Apart from decorating watch dials, what else do you lend your art to?
AP: I also work on a watch as a whole (bezel, buckle/clasp and pocketwatches). I enjoy working on contemporary jewellery creations as well.
WTI: Which brands have you worked with over the past two decades?
AP: I have been working with brands with a strong legitimacy in the field of artistic crafts—right from those within the Swiss watch industry, like Vacheron Constantin, Patek Philippe and Piaget to those with other specialised skills (notably Chanel and Hermès).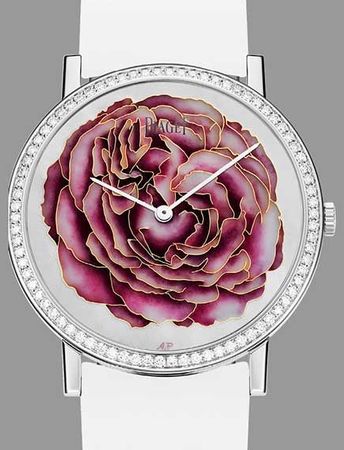 WTI: How would you describe the art of enamelling?
AP: Enamel is used for decoration; it brings out vibrant colours and evokes poetry. It lends something sensitive to the very technical world of watches. We have gone too far in the technical world and human beings perhaps need something that makes them dream. For me, art is freedom, creation and suffering. It cannot be executed indoors in an industrial surrounding. I think, in the coming years, we are going to see this craft going to different levels. It would be more visible for sure.
WTI: How does it all work? Do you get a design brief from a brand or do you brainstorm with the team and give the brand options to choose from?
AP: A bit of both. I can create a design from a theme, or instead work in collaboration with a brand/team. I am getting increasingly independent in the creative process and less involved in merely executing someone else's ideas.
WTI: Which has been your most challenging project so far?
AP: Different models have thrown up different challenges. But some watches have been special career milestones for me. Creating the ceiling of the Opéra Garnier on the Métiers d'Art Chagall & l'Opéra de Paris "Tribute to Famous Composers" for Vacheron Constantin represented a considerable artistic and technical challenge. The reproduction of Judith by Gustav Klimt on a Patek Philippe pocketwatch involved a combination of techniques. Emotionally speaking, many other models have been important to me on an artistic level but without representing a real challenge as such.
WTI: How long does it take you to work on watches like Vacheron Constantin's Florilége collection?
AP: The dial of a Métiers d'Art Florilège watch represents around four days of work.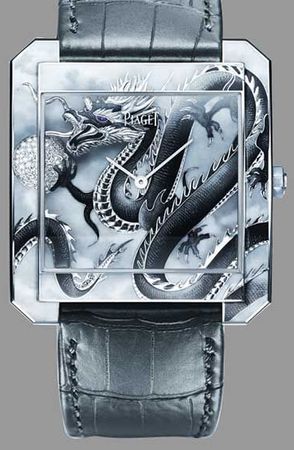 WTI: How has the craft of enamelling evolved over the past decade? Do you think it is a dying art?
AP: Over the past 10 years, we have witnessed a renewed interest in enamelling and thus an industrialisation of artistic crafts. This trend worries me because industrialisation by nature represents a risk for the preservation of artisanship. There is a revival of this craft because of the demand. Most brands are hiring enamellers for longer than usual. I think that the Swiss watch brands should keep space for exceptional pieces and not industrialise everything. On the sideline, there could be what we are already seeing in some of the companies—serial production of simpler timepieces.
WTI: How many master enamellers are there in Switzerland?
AP: Today, a lot of people call themselves enamellers. This is something that strikes me because I am much older compared with them. With just two or three months of experience and no recognised training, lot of youngsters call themselves enamellers. This is not a good sign. If we want to preserve this craft, it is necessary to have trained, independent craftsmen. I have been hearing a lot about new workshops and brands training enamellers in-house but it is not for me to say who out of these are master enamellers. That is something only time will tell. I still have not mastered the art.
WTI: Do you like to work alone or with your students/team members?
AP: For most sophisticated tasks, I prefer working alone as it requires intense concentration. Otherwise, I enjoy interactions with a small group.
WTI: Which has been your most valuable creation so far?
AP: I tend not to look at the past but to the next creation awaiting me. However, the first portrait I did on a piece of copper means a lot to me.
WTI: Do you also cater to special requests from collectors for unique pieces?
AP: Yes, but they always come through the brands.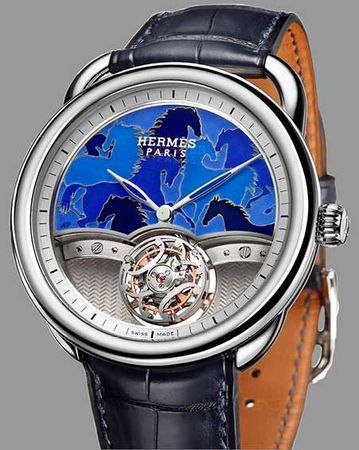 WTI: Have you ever considered starting a school to promote the art of enamelling among youngsters?
AP: I have already taught in a school for six years and have decided to pass on my know-how in a more personal, intimate way. The relationship between a teacher and a student goes beyond the technical aspects to encompass several emotions; it is about passing on life, about sharing and dialogue.
WTI: What is your dream project?
AP: I would really love to have an opportunity to combine enamelling with jewellery.
WTI: With ladies' watches gaining popularity in the global watch market, how do you perceive the future of enamelled watches?
AP: The increasing popularity of ladies watches opens up beautiful and far broader artistic horizons. Poetry, dreams and emotions are becoming an increasing part of feminine creations.
WTI: Have you worked on a watch inspired by Indian mythology?
AP: Yes, I am fascinated by Hindu art and its miniatures. There is a great deal to be developed based on these inspirations. This year, I have also created a watch dedicated to Indian ornamentation, 'Fabuleux Ornements Indian manuscript' for Vacheron Constantin.