"We are what we repeatedly do. Excellence, then, is not an act, but a habit." These famous words of Greek philosopher Aristotle resonate with Paresh Maity, an internationally acclaimed water colourist, who has been working with water colours since the age of 10, and has over 40 years of experience in this medium. Turning to yet another medium of expression, the exuberant artist penned down his story and now, is all set to launch his book Paresh Maity: World of Watercolours at an exhibition, curated by Sunaina Anand, on January 27 at Lalit Kala Akademi. The exhibition, organised by the Art Alive Gallery, will showcase 100 of his finest works, from January 28 to February 17. In a conversation with THE WEEK, Maity talks about his love for water colours and his journey, as an artist, so far.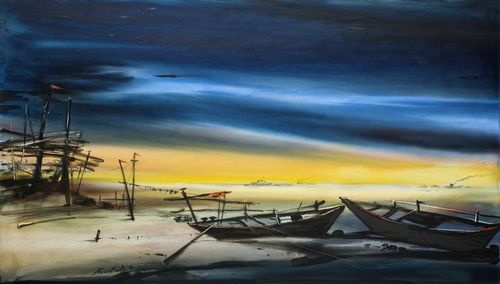 How did 'art' happen to you?
Art happened to me very spontaneously. Probably I was born with artistic skills. At the age of seven, I had my first interaction with art in the form of clay modelling, when I saw idols of goddesses—Saraswati, Kali and Durga—being made at puja pandals in Bengal. At that time I knew that I will do something in the world of art; that I wanted to be an artist. My journey into the world of art began at that early age and I have been practising art for nearly 45 years. Unlike others, I did not have a family background in art. It was all god gifted.

What do you plan to showcase at the exhibition?
This exhibition will showcase my 40-year journey with water colours. All my works, including the ones that I have done from the age to 12 till date will be exhibited. There are about 100 paintings in different sizes—small, medium, large and miniature. I will also launch my book, 'The World of Watercolours'. It is a comprehensive book about water colour mediums.

What were the first mediums you used?
At seven, I used to make clay toys and sell them in a village fair. The money that I used to get in return was used for buying other art equipments such as sketch books, colours or drawing book. I grew up near water bodies—rivers, canals and sea. My natural surroundings inspired me to pick water colours as my choice of medium.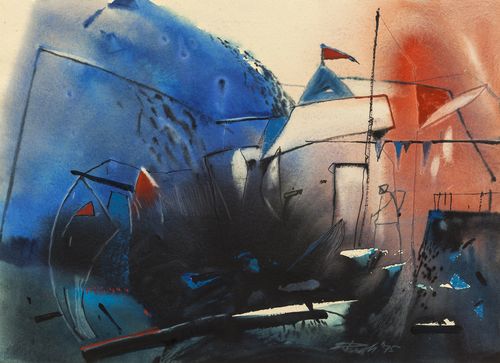 Where do you paint?
I love to paint in natural surroundings. When I started painting, I used to sit outdoors where direct transformation takes place. Being outdoors, visualisation of elements becomes easy and it also allows me to capture light. Sometimes I paint in the rain or storm. So I have had studios near the sea, under the tree and in natural surroundings. For larger works, I use my studio. One of my biggest works was about landscapes and measured to 45 square feet, which was done in a studio.

How has art culture changed in India in the last one decade?
Art and culture in India date back to 5000 years. Art was there but the exposure wasn't. Thanks to the exposure, Indian art has become global and so have the artists. They now get a huge platform. In the last one decade, art has become a powerful medium for interaction. Hopefully in the coming years, more people will be a part of art.

Of all the mediums you have explored, which is the most difficult one?
I have worked in diverse mediums like oil on canvas, mix media, large canvases, sculptures in metal as well as installation. But of all these, I think water colours is the most difficult medium in art as you need to really practice hard. One needs to control the medium before creating a piece of art.