Faraz Mariam Arif Ansari, 30, was working with writer-filmmaker Tanuja Chandra on Silvat when she pushed him to make his own film. Ansari says she wanted him to do Sisak, now a 20-minute short film, the trailer of which was released on Twitter by Sonam Kapoor a few days ago. Ansari has assisted filmmakers like Amole Gupte (Stanley Ka Dabba) and Sonam Nair (Gippi), and has also made a short film—Siberia (a 2015 psychological which revolves around a woman hunting an imaginary rat in the house).

But the years spent in the industry hardly mattered when it came to getting funds for Sisak, being termed as the first LGBT silent film from India. The film captures the story of two men (Jitin Gulati and Dhruv Singhal) who travel by the same local train every day. They become close but still don't have the courage to speak to each other. A personal film, it was written in 2013 when same-sex relationship was criminalised under Section 377 of the Indian Penal Code. It came out of frustration, confesses the writer-director. He talks about the difficulties in making the film, everything that is wrong with the mainstream Indian film industry showcasing a gay character and more. Excerpts:

You faced many obstacles while making the film—from actors pulling out of the project to no one agreeing to grant funds...

Oh... countless! I just can't imagine that we pulled it off with so many difficulties at hand. But, at the end, what matters is the end result. I am so overwhelmed to see the amount of love that the film is getting from different corners of the world. One of America's leading LGBT magazines (Instinct Magazine) has done a huge article on the film. A magazine that has earlier featured my role-models like Ellen DeGeneres and Ellen Page is writing about my film, it's nothing but humbling. Just the trailer has had such an impact... people from the interiors of Maharashtra to someone from Nagaland are messaging me that they want to come out of the closet. I hope the film is just going to multi-fold the impact. If I could, I would have uploaded the film. But I have spent almost all my savings on the film and I should earn some of it back, so I am waiting to travel with Sisak to festivals across the world. I am hoping it goes to the Cannes film festival and the domino effect that comes with it. I don't want to make run-of-the-mill cinema that earns Rs 100 crore today and is forgotten after a year. Not that I don't want my films to make money, but I also want my films to be remembered for the issue it raised. When we ventured out to make the film, we just had heart and soul. Now it's different. So many actors from the industry want to work with me.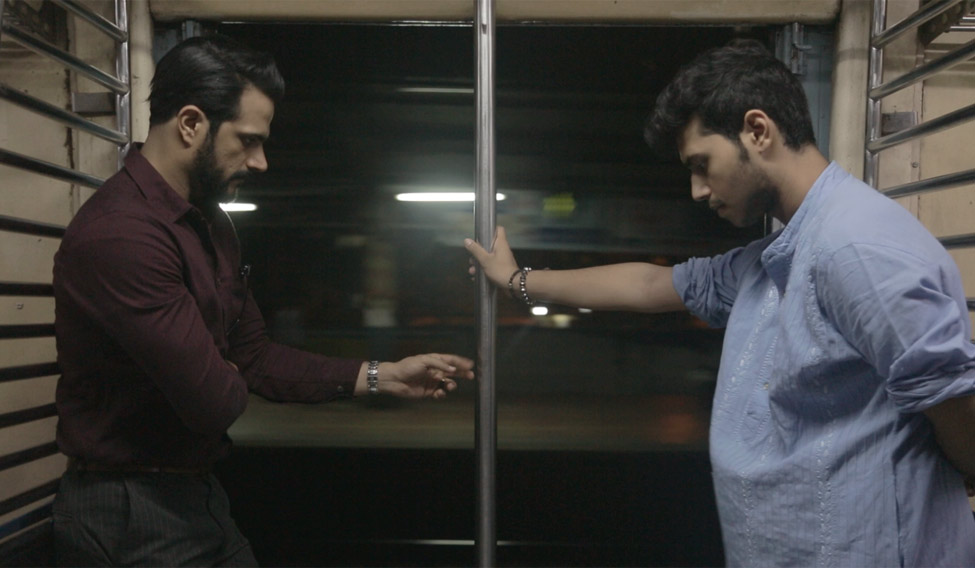 But actors pulled out of Sisak?

I must have auditioned about 300 actors over six months. All of them came for the auditions and when they got to know it's a gay film they said they don't want to do it. That when a) there are no dialogues in the film, and b) there's no intimacy. I was really disheartened—first, I had no producers, no one was ready to fund the project which is when I decided to produce it myself (the funds were also crowdsourced through WishBerry), and now there are no actors. I went on ranting about it through a long post on Facebook. As luck would have it, Jitin Gulati (one of the two lead actors) contacted me and agreed to do it. I cast him because I had a gut feeling that he is going to put his heart into it.

It's a silent film. Did you want to make some sort of statement with it? Is it a protest?

It is. It is all that and more. I was working on a musical in Nainital. I was sitting at a cafe and writing something completely different. And then I saw the news which stated that homosexual relationships have been criminalised. Section 377 had been turned back. I felt numb. I was trying to write a Facebook post, I was trying to tweet something against it, but nothing was coming out. In a second, you can just not make an entire section of the population criminal, just because of their sexual orientation. The how and why of the judgement came out in the form of the script in just two-and-a-half hours. After writing it I realised that there's no dialogue in the film. It just turned out to be a silent film. I had so much to say that I could say nothing. I was so agitated and frustrated that it turned out the way it is. I determined to make it as it is. The realisation that it's going to be the first silent queer film came much later.
And have you been able to prove your point?

I want the audience to feel helpless for these two people who just want love, which can be done without any dialogues. Sometimes what you need is to reach people through silence, that is how the best conversations in life also happen. It is a revolution through silence.

You went for guerrilla-style shooting. Were there panicky situations?

Many. We were getting whatever we were getting and we just had to move on. We couldn't stop the train and shoot a part again. We had to hide from the cops throughout as it's a film on a subject that has been criminalised and is against the law. The last day of the shoot, I remember, we had all travelled to Churchgate. An IPL-cricket match was happening at the Wankhede Stadium. The match got over at 11pm and the station was flooded. To top it, we didn't have the budget to hire the camera again. We decided to go ahead and during the last shot, the cops saw us. We all ran in different directions (laughs). It was exciting anyhow. I always feel that if you have the budget and all the luxuries, you miss out on these kicks you get out of your work.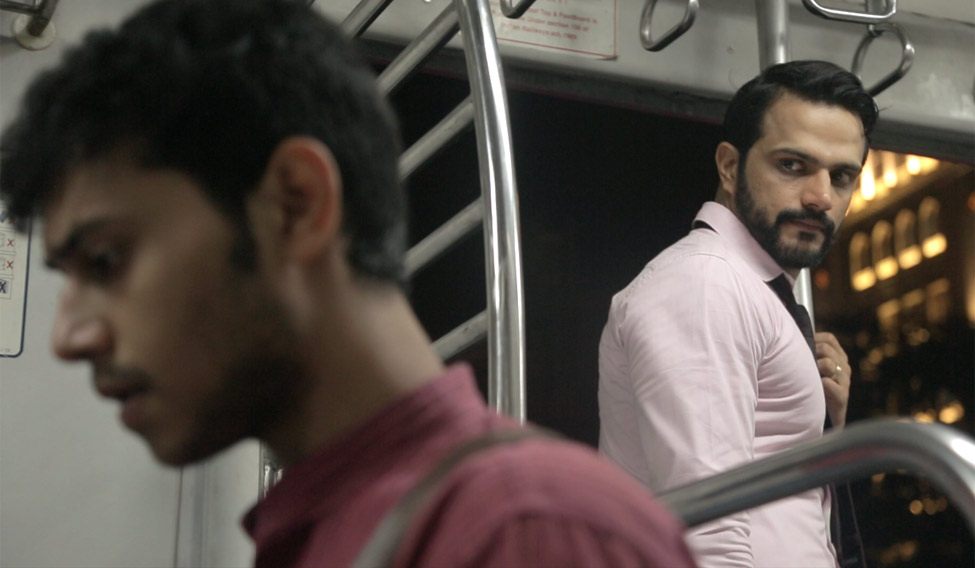 We keep hearing that the industry is evolving and people are more open to issues (including the LGBT) concerning the society. You have been part of the industry for a few years now. Do you see the change?

Honestly, I think people have made half-hearted efforts. Nobody has brought out the problems of the community in the mainstream cinema. Even if there's a portrayal, the community is made fun of, it is stereotyped or it is just there as a comic relief. Gay filmmakers have done that, which is sad. Anyway the community is going through a lot of suffering, why will you destroy the image further. Aligarh, for that matter, even though it was not a mainstream film, didn't show everything that it could have. It says something and then it says something, what happens in between is skipped. The way it was being promoted, it could have made a much larger impact than what it did, had it not shied away from portraying more. The cause gets lost that way. Even a Kapoor and Sons did that. You want to talk about something and then you don't want to lose your audience so you don't talk about it openly. You want to make a progressive film and end up making something regressive again. I want to make films that speak about the community the way they are. Sisak is just a beginning.

Your last short film Siberia, is still going to festivals.

The film has already gone to 47 film festivals across the globe, winning quite a few awards. It is still going to be screened at four festivals. The day it completes it festival round, Sisak is being premiered at one of the festivals. It's just a coincidence. Again, with Siberia, I had some issues. India, as a country, shies away from mental illness and that is what I wanted to show. But it got lost somewhere. While it has been applauded at festivals, the common sentiment was, 'acha, ye chuhe ki film hai?' ('Oh, this is a film about a rat?') But I am hoping, 10 years down the line people will understand the real issue brought out in it.