In December 2015, California-based Erin Smith Chieze noticed an indentation in one of her breasts. She instantly knew she had breast cancer, even before she visited a doctor. She knew it from an image she had seen on Facebook a while ago, showing how various symptoms of cancer change the way a breast looks and feels like. Five days later, Chieze was diagnosed with breast cancer, and stage four the next month.
"I knew what breast cancer was. I knew all about self exams, but a picture of what to look for keyed me into knowing I had a terminal disease," she wrote in a Facebook post.
While a simple visual came to the rescue of Chieze, UK-based designer Corrine Ellsworth Beaumont, who lost both her grandmothers and a close friend to breast cancer, had nothing of that sort to turn to 15 years ago. With cancer running in the family, questions about her own risk had haunted her: "What do I look for? What am I feeling for in a self-exam? When should I get a mammogram? Am I at a higher risk?" Rummaging through libraries and websites in search for answers left her disappointed—not a single source had all the answers in a simple and easy-to-understand format. "I thought as a designer, I could change that," says Corrine. She took it on as her academic project in 2002 to find a way to visualise breast cancer awareness in a way that was informative and interesting.
In her hunt to find a visual metaphor for breasts, she started photographing various objects: from cones and jugs, to cantaloupes and muffins. She went the extra mile, setting up a mock mammogram appointment and speaking to women as they waited for their turn. And finally, everything clicked: she found yellow, friendly lemons. Lemon is perfect, says Corrine, because it has a nipple, and its interior looks similar to the anatomy of a breast. What is even more interesting, is a fact that she picked up from her research and hanging around at mammogram centres: a lump in the breast is hard and immovable, much like a lemon seed.
She designed an image titled 'what breast cancer can look and feel like'—an egg carton filled with disfigured lemons that visually represent 12 key changes in breasts that could be warning bells of cancer. There is a lemon with an indentation, another one with fluid oozing out, one with a growing vein and another with a retracted nipple. The original image is updated every year, says Corrine who left her job teaching design at a university in London and founded charity organisation Worldwide Breast Cancer in 2014. Her campaign, 'Know Your Lemons',  is an attempt to overcome the hurdles of low literacy, fear of cancer and censorship issues associated with images of breasts, and spread cancer awareness using easy-to-understand visuals.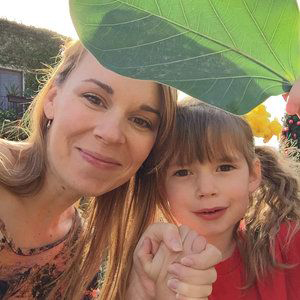 The campaign has travelled to over 70 countries, including India, and has been translated to more than 16 languages. Interestingly, Gujarati was the first language into which the materials were translated. Jayshri Rami of charity organisation Eksang has been using the Know Your Lemons materials to raise awareness among women in Gujarat. "There's a lot more we can do in India, and more volunteers are needed," says Corrine.
The carton of lemons may have been travelling to various corners of the world, but it was not until two weeks ago when Chieze posted it on Facebook that it went viral. An image, at the right time, made a difference in Chieze's life and she wished for more women to know what to watch out for.  And so, in her Facebook post, oblivious to Corrine and her humble efforts, she shared the image of the carton of lemons from the website of the Worldwide Breast Cancer. The post has now been shared over 42,000 times, and is still counting.
Overwhelmed with the sudden attention, Corrine says: "Who would have thought that seeing 12 signs of breast cancer would be a sought-after image? It's incredible the attention that it is receiving and I hope that it continues until we reach every woman on the planet." Through the post, Chieze sends out a loud call to everyone to spread awareness and real information that matter, instead of posting cute hearts and pink ribbons on Facebook walls, secretly stating it is about breast cancer awareness. 
To all the women out there, Corrine says: "We know our bodies better than anyone. By understanding what changes are concerns, that gives us power to own our future a little more." Corrine and her team of volunteers are now working on visual tools to help metastatic breast cancer patients understand their diagnosis and treatment better. 
She says: "I'm doing this for the family and friends I've lost to breast cancer, and I'm doing this for the future of my daughter, too."