After creating a sensation with his stellar performance at the world's largest theatre festival, Edinburgh Fest in the UK, and winning hearts of the audiences at the prestigious Qadir Ali Baig Theatre Festival in Hyderabad, celebrated theatre actor-director Padmashri Mohammad Ali Baig is set to enthrall enthusiastic theatre lovers in Delhi. His play 1857: Turrebaz Khan will be staged at Delhi International Arts Festival in New Delhi on November 18.

The play is based on the life of 19th century revolutionary Turrebaz Khan who attacked the British residency in Hyderabad and took on the mighty empire, yet remained an unsung freedom fighter from the Deccan. Besides donning the role of scriptwriter and director, Baig has also played the part with finesse. An effective use of live percussions makes the performance gripping.

The acclaimed theatre artist will also stage another of his finest works Quli: Dilon ka Shahzaada on November 19. The play has earlier toured the world and had a week-long run at Edinburgh Festival Fringe as well. Known by titles such as 'Master of Revival', 'Sultan of Epics' and 'Global Face of Hyderabadi Theatre', Baig has various global honours attached to his name. This includes French Honour in Paris, Awards for Global Excellence in Theatre in Toronto and Chicago, Retrospectives in Turkey, UK and USA for his kind of theatre that makes history contemporary, fantasy realistic and multiculturalism chic. His heritage-based theatre productions have been the toast of several international festivals in India, Canada, France, Pakistan, Turkey, USA and the UK.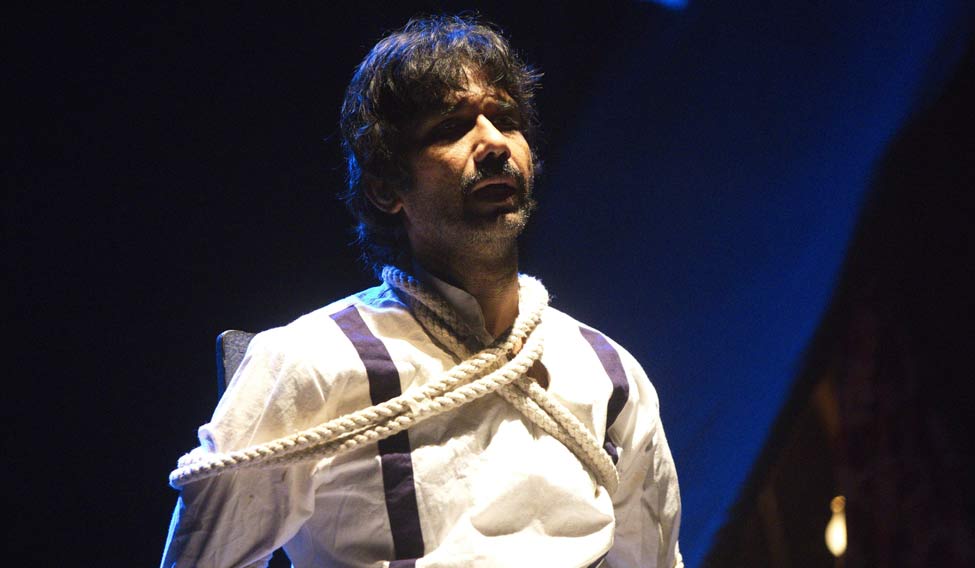 In fact, in Edinburgh, 1857: Turrebaz Khan was billed as one of the top-ten shows to watch out for and was also hailed as a milestone in contemporary Indian theatre and 'highlight of the Festival' by senior critics. Even at its London premier, it created a stir as 'passionate and provocative'. Baig premiered an anti-British play right in the heart of Britain, that too around India's Independence Day, which was considered as a courageous move by an Indian artist.