The thin line between loving and hating your choice of course or college for undergraduation studies is generally blurry and invisible until you land on the other side of it. To avoid a 'why this college' dilemma when it is already too late, keep in mind a few steps while researching, analysing and finally, choosing the college of your dreams.
Give credit to accreditation
Accredition by a national-level statutory body, such as the National Assessment and Accreditation Council and All India Council for Technical Education, established by the Indian government is mandatory for all educational institutions in the country. The accreditation point is based on the competency, authority and credibility of a college, thus making it one of the most important factors for you to consider while choosing your college. Your institution being accredited with a high score/grade will help you in transferring your credits to other colleges easily. For instance, when you apply for a postgraduation course, the college you are applying to would like to know if the course you had taken up previously is equivalent or comparable to the courses you want to apply for. In addition, many companies give preference to candidates from well-accredited colleges.
Alumni network could be your guide to the past, present and future
Alumni are the people who have been there and done that. A strong alumni network, with an active participation from the college, is a definite plus. Alumni networks offer an informal mentorship and could be your first-hand guide to 'what to expect' from a college. These networks also give you opportunities make contacts, professional and otherwise, that can help you when you step out of the college and seek employment. The chances of you landing a job increases when you know people in the industry and have practical guidance from those who have been there before you.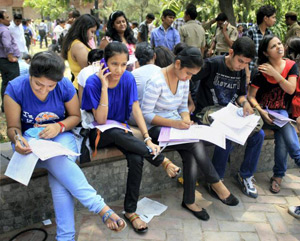 Pay attention to the faculty list
Many students skip through the names of a college's faculty. The general idea is, 'you'll meet them on day one anyway, so why bother'. If you are doing that, then you are making a mistake. The teaching faculty, internal and external, plays an important role in modelling your career and you must know your teachers before you enroll into a course. Many courses include external teaching staff who offer lectures and seminars. Besides, prior knowledge of the faculty list gives you an opportunity to find out about their method of teaching and check if you can adapt to it. There is no point in your college's high-tech infrastructure, if you fail to follow your teacher's lecture.
Placement history matters
Placement history of a college reveals the kind of attention an institution or a particular course enjoys from the key players in the job market. This can give you an idea of the employment opportunities you could expect after the successful completion of a course from the college. It may also open up unexpected employment avenues in the future.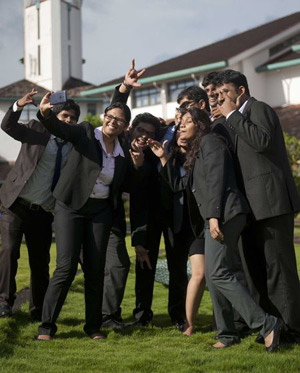 Extra-curricular activities are as important as your choice of course
All work and no play makes Jack a dull boy. Always keep that in mind when you choose your college. A college that focuses only on academics and gives little weightage to sports and cultural activities can affect your social and personal development. Many collages encourage the students to pursue their interests by offering quality sports infrastructure and managing active cultural clubs. Extra-curricular activities not only help in overall personality development, but also encourage you to inculcate important social skills such as a flair for team work, public speaking and organisational skills that come handy in a professional space.
Cut coat according to cloth
It is important to give a deep thought to the total cost and if pursuing a course for that fee is worth it. Do enquire about the course fee and additional cost to be expected during the course duration. This would give you a chance to assess the cost difference between different colleges offering the same course. Also look into the factors determining the fee structure. You may also explore the options for financial aids and if you are eligible for it. Besides, a clear understanding of where exactly are you spending and what for could help you to decide if you want to be a working student or not.
College is more than a classroom
If you believe that campus facilities are not something that require crucial screening then you could be in for a shocker. The campus facilities play an important role in determining the length of the time you'd like to spend there. An uncomfortable campus space may make you want to cut your time spent in the college short. When you are tired, an open space to clear your mind would save the time you'd otherwise spend seeking solace somewhere outside the college. Similarly, a fully-functional multicuisine canteen will not only help in cutting cost but will also give you an easy access to food on a daily basis.