Throughout history, children have, time and again, become icons of war unwillingly. Even before the image of the painfully numb face of Omran Daqneesh or that of Alan's Khurdi's body washed ashore went 'viral', children have shook the world's conscience. Here's looking at some of those haunting stories and lost childhoods.
Omran Daqneesh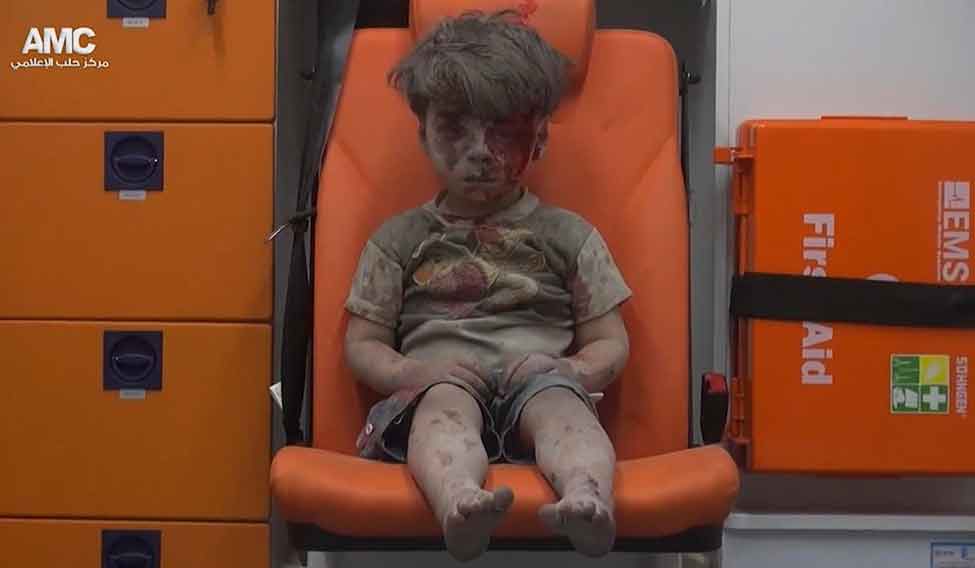 His silence was deafening. In an image from a video that was widely circulated around the world, five-year-old Omran Daqneesh sits alone in an ambulance, his feet barely extending beyond the seat. Bewildered and weary, he stares into nowhere. He was rescued with his three siblings and parents from the rubble of a building after an air strike in Aleppo, Syria. Daqneesh's face, dust-caked and bloodied, shook the world that has by now become numb to disaster.
Few days after the video was released, his elder brother Ali succumbed to injuries. Daqneesh's image was widely shared in memes that cried for humanitarian attention and also mocked at the futility of such repeated pleas.
According to the Syrian Observatory of Human Rights, more than 14,000 children under the age of 18 have died during the Syrian crisis. What started in 2011 as an uprising against President Bashar al-Assad has turned into a civil war of disastrous proportions, with 4.8 million refugees fleeing to other countries, and 6.6 million internally displaced in Syria.
Alan Kurdi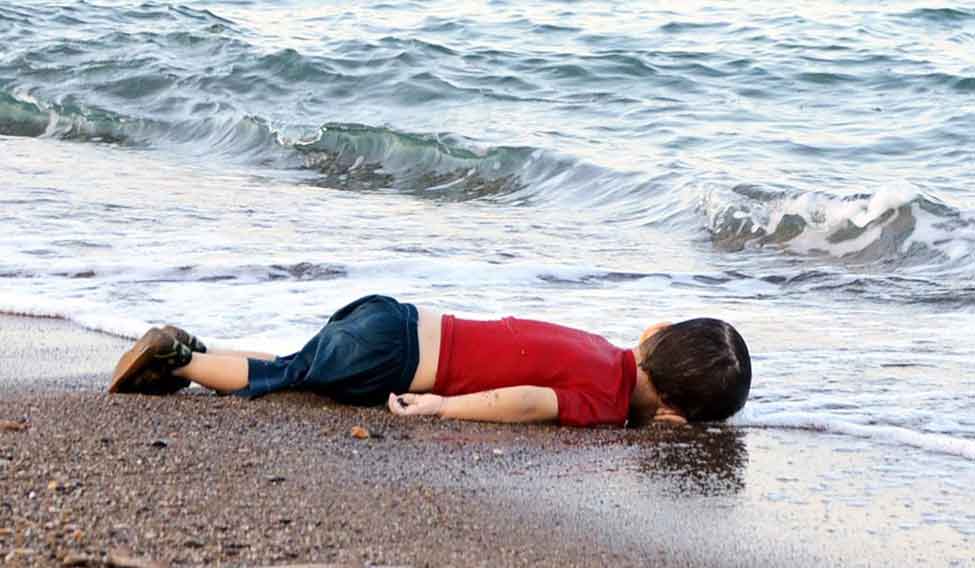 One cold morning in September 2015, the world woke up to the severity of the refugee crisis in Syria. The photograph of a lifeless young boy in a bright red t-shirt, lying face down on a Turkish beach, brought home the terror of the tragedy unfolding on the shores of Europe. Alan, 3, drowned along with his five-year-old brother Galip and his mother Rihan during the dangerous journey from Turkey to Greece. The casualties were among thousands of people, mostly Syrians, fleeing war and the brutal occupation of their land by the Islamic State.
The iconic photograph spurred discussions among world politicians and humanitarians on the refugee situation. More than a million migrants and refugees are estimated to have crossed into Europe in 2015, sparking a crisis as countries struggled to cope with the influx. The International Organisation for Migration estimates that more than 1,011,700 migrants arrived by sea in 2015, and almost 34,900 by land.
Phan Thi Kim Phuc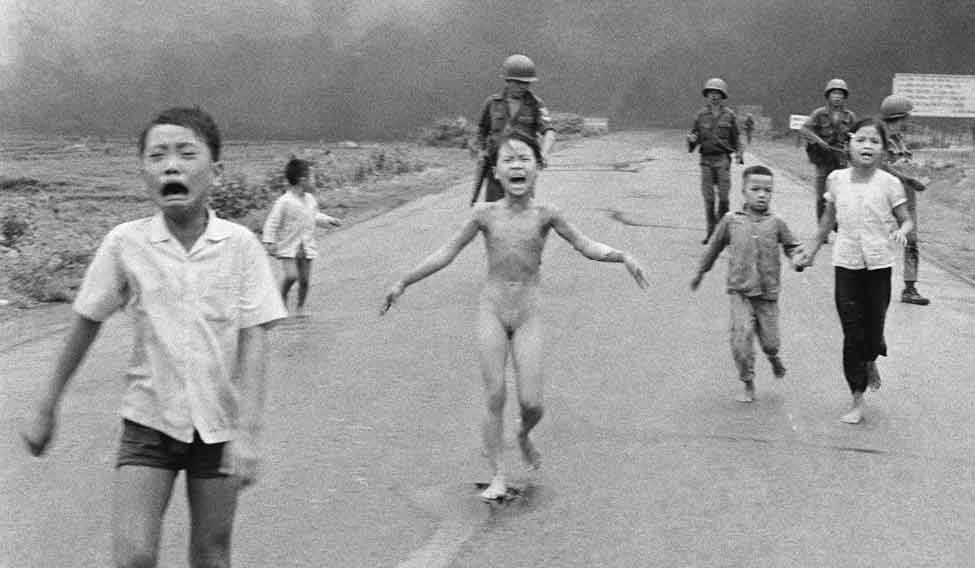 Forty-four years ago, the world was shaken by the image of a nine-year-old Vietnamese girl running through the streets, naked and screaming in pain. Best known as the Napalm girl, she was among other children who were running down the street after a South Vietnamese plane accidentally dropped napalm on her village Trang Bang. "I think I'm dying, too hot, too hot, I'm dying," she cried as her skin peeled off her body. She was left with scars almost four times as thick as normal skin. The Pulitzer-winning photograph, clicked by AP photographer Nick Ut, immortalised the horrors of the Vietnam war.
"The girl was running all naked, and when she passed me, I saw her left arm burned and her the skin peeling off her back," Nick said in an interview. After clicking the photograph, he took Phuc and the other children to a hospital. She spent more than an year in the hospital; her family had no hopes she would survive. But she is a fighter. Phuc, who now lives in Canada with her husband and kids, is a goodwill ambassador with the United Nations. She has also started the Kim Foundation International, a non-profit organisation that helps children suffering from war and spreads the message of hope.
Anne Frank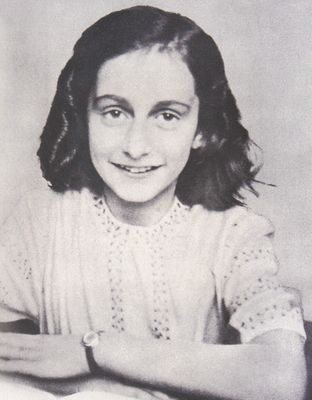 Jewish girl Annelies Mary Frank, whom the world fondly knows as Anne Frank is probably the most popular face of the Holocaust. The Diary of Anne Frank, which chronicles her family's life in hiding during the Nazi rule, is one of the most widely read books of all time. It was a radio broadcast that changed her life, and the lives of millions of readers for ever. On March 29, 1944, 14-year-old Anne Frank tuned in to a radio broadcast in which a member of the Dutch government in exile, urged citizens living under the Nazis to preserve ordinary documents — including letters and diaries — so that future generations would fully understand the horrors they had endured during the war. This inspired young Anne Frank to bring to the world her innermost thoughts.
When Hitler began persecuting the Jews, the Franks were forced to go into hiding in a maze of rooms above Otto Frank's (Anne's father) office. They were cared for by several non-Jewish helpers, including Miep Gies, a secretary at Otto Frank's company. In letters addressed to her imaginary friend Kitty, Anne documented the 25 months in hiding, penning her hopes, dreams and frustrations, along with her yearning for freedom. Acting on an anonymous tip, the Nazis stormed the secret annex on August 4, 1944. Anne was sent to Auschwitz and, from there, to the extermination camp at Bergen-Belsen, where she died of typhus in March 1945 at the age of 15. Anne and her sister Margot were among the more than one million Jewish children under the age of 16 who died during the Holocaust.
Sharbat Gula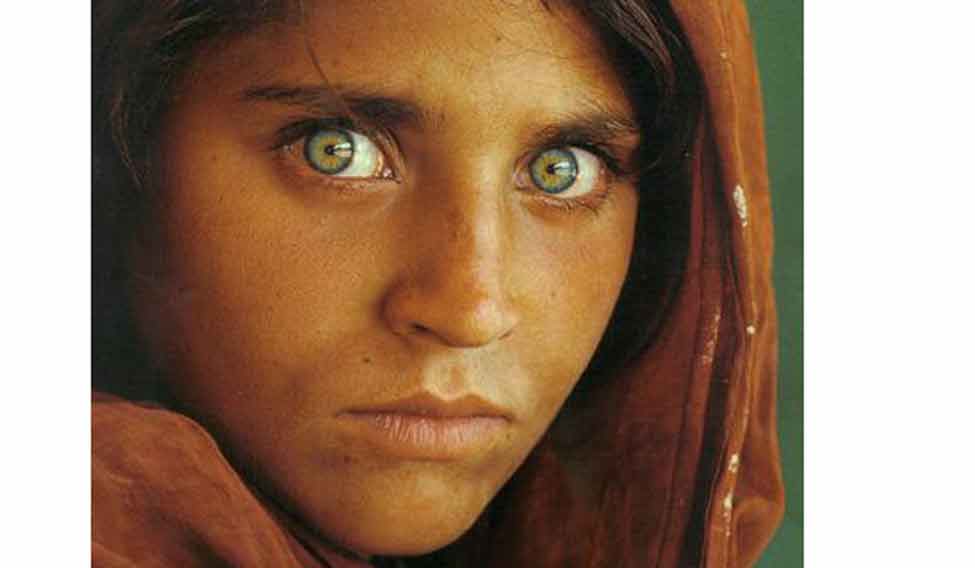 The young Afghani girl stared from the cover of the National Geographic magazine in June 1985. It is hard for anyone to look away from her sea-green eyes and piercing stare. In her disturbingly captivating look, one can read the emptiness and tragedy of a land drained by war. In December 1984, Afghanistan was five years into a bloody civil war between the Soviet Union and anti-government Islamic rebels. Millions of refugees were pouring over the borders into Pakistan to escape the fighting.
Photographer Steve McCurry was in the region for a story on the refugee crisis. While touring a refugee camp on the Afghanistan-Pakistan border, he entered a large tent that served as a girls school. That is where he spotted a shy 12-year-old girl, with fiery eyes. McCurry approached the girl, and she agreed to let him take her picture. But the girl remained an enigma to McCurry and the world for 17 years, till a team traced her, and eventually found her name.
Sharbat Gula came to Pakistan in 1983 after her parents were killed in a Soviet air raid on their Afghan village. Led by her grandmother, Sharbat, along with her siblings, had walked through mountains covered with snow to reach Pakistan. She had lived in several refugee camps before coming to the one where McCurry met her.
Balachandran Prabhakaran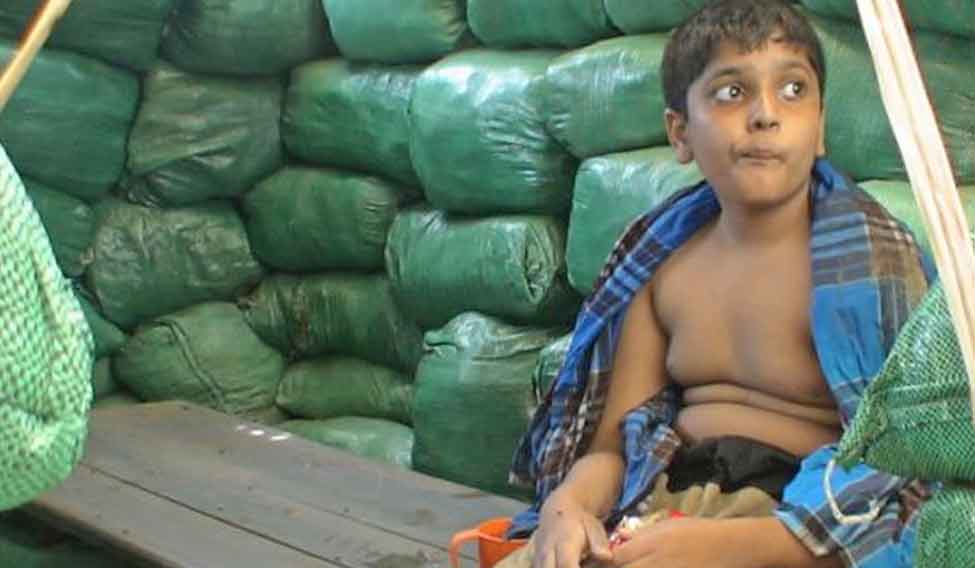 He was the son of the 'tiger'. When one thinks of children of war, images of loss, sorrow and pain flash by. This photograph, however, strikes down all those notions. How can one relate the agony of war through this photograph of an innocent young boy, carelessly munching on a snack? The pain and horror slowly creep in when you realise this is the last photograph of 12-year-old Balachandran Prabhakaran, son of Velupillai Prabhakaran, head of the Liberation Tigers of Tamil Eelam (LTTE). He was shot dead after this photo was clicked. The next photograph showed the boy's body lying on the ground, his chest pierced by bullets.
The images were reportedly taken in May 2009 during the Sri Lankan government's operation to crush the LTTE, putting an end to a decades-long civil war The photographs were made public in a documentary by Britain's Channel 4 in 2013.
Sri Lankan authorities had always maintained that Prabhakaran's son was killed in cross-fire.