Once upon a time, there lived a big friendly giant who spoke a curious language. "Every human bean is diddly and different. Some is scrumdiddlyumptious and some is uckyslush," he told the young orphan girl Sophie about how human beings taste. This may sound gibberish to many, but couldn't you just figure out what the giant told the girl from the vaguely familiar sound of it? All those delightfully nonsensical words and more are part of the giant's lingo, gobblefunk, conjured by writer Roald Dahl in his book The BFG.
Dahl was a champion of children. He knew just what children liked to say—funny words with a mix of igg, izz and iffs. Not just The BFG, most of Dahl's stories are peppered with similar words. Have you heard of Oompa Loompas who toiled in Mr Willy Wonka's chocolate factory, wondered how a frobscotel tastes or ever been crodsquinkled? Don't be biffsquiggled, help is here. In honour of Dahl's 100th birth anniversary this year, Oxford University Press has released The Oxford Roald Dahl Dictionary, a compilation of Dahl's gloriumptious vocabulary, with illustrations by Sir Quentin Blake, long-time illustrator for Dahl's books. Take a bow, Dahl.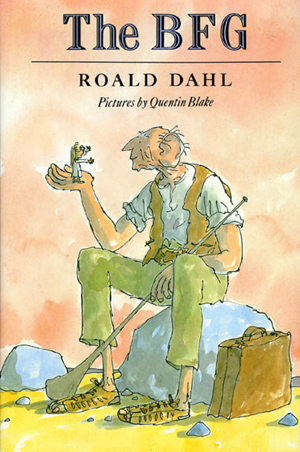 Dahl played around with word fragments and syllables to create words that tingled a child's curiosity and made them fall in love with the character. It was, after all, their kind of language. And this is probably why Dahl is one of the best child fiction writers of all time. Dahl once said that he didn't want his books to be so boring that readers decided to close the book and watch television instead. True to his desire, he has been successful in keeping his little readers glued to the fascinating world in his books. Dahl's first children's story, James and the Giant Peach, was published in 1961 and was a hit. Every subsequent book became a bestseller, including Charlie and the Chocolate Factory, Matilda and The BFG.
The story behind the origin of the giant's weird vocabulary, however, is more serious and not as happy as the magic-world in Dahl's books. Dahl's first wife, Oscar-winning actress Patricia Neal, had suffered several strokes and had difficulty speaking. As a side effect of the injury to the parietal brain lobe, she had trouble recalling words she intended to use. Sometimes, when she did find the word and would say it, it ended up sounding nonsense. She would say porteedo instead of torpedo, muggled instead of confused, or swatchscollop for food she did not like. This was the source of inspiration for gobblefunk.
It took lexicographer Dr Susan Rennie five years to put together the Roald Dahl dictionary—tracking down Dahl's cooked-up vocabulary and making sense of it all in the context of his stories. Almost 8,000 words, both invented and real, have been included in the dictionary which is also a one-stop place to catch up on all the word play that Dahl was fond of—alliterations(maggoty old monsters, frumptious freaks, grizzly old grunion), spoonerisms (catasterous disastrophe, Dahl's chickens) and malapropisms (buttery-flies, human beans). Also brush up on words he just misspelt for the fun of it —chiddler instead of children and cattlepiddler for caterpillar.
Some other words featured in the dictionary, such as ruddy, blithering and breeches, may not strike a chord with modern readers today. Dahl is also known for slipping a few biographical details into his books. For instance, Matilda's parrot was called Chopper, the name of Dahl's own dog. Also, Matilda was often used as a name for the tanks used in North Africa during World War II, in which Dahl served as an Royal Air Force pilot. Such interesting snippets have also found their way into the dictionary. In fact, during her extensive research in Dahl's archives, Rennie also unearthed words that Dahl had created, but never made it into his books. Gumplewink, grobbled and sleep squiggler were some of these. Unfortunately, these won't be featured in the dictionary, for only the inventive and playful Dahl would have known what they mean.
That said, here are some of our favourite gobblefunk words from The BFG and what they mean in real life.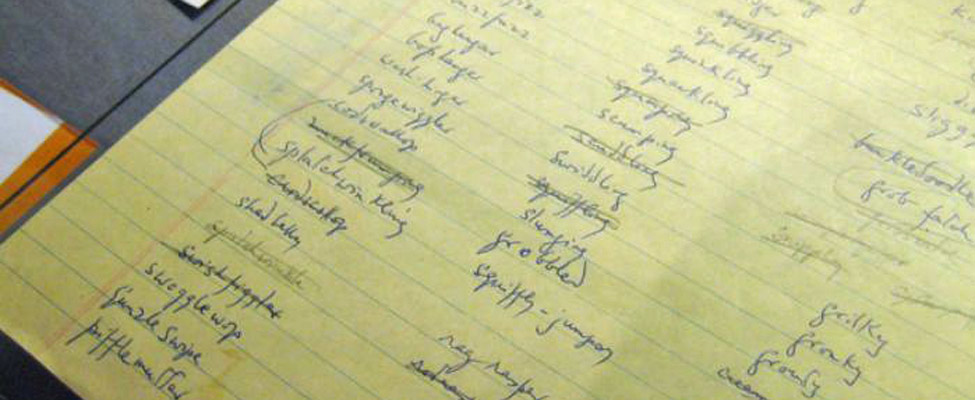 Hopscotchy: cheerful
"Whenever I feel a bit scrotty," the BFG said, "a few gollops of frobscottle is always making me hopscotchy again."
Biffsquiggled: confused or puzzled
"You must not be giving up so easy,' the BFG said calmly. The first titchy bobsticle you meet and you begin shouting you is biffsquiggled."
Frobscottle: a green fizzy drink
"Never it is nasty! Frobscottle is sweet and jumbly!" He got up from his chair and went to a second huge cupboard. He opened it and took out a glass bottle that must have been six feet tall. The liquid inside it was pale green, and the bottle was half full.
Zozimus: what dreams are made of
"Dreams is not like human beans or animals. They has no brains. They is made of zozimus."
Swashboggling: very special
"Every dream in the world is making a different sort of buzzy-hum music. And these grand swashboggling ears of mine is able to read that music."
Whizzpopper: flatulence
"A whizzpopper!" cried the BFG, beaming at her. "Us giants is making whizzpoppers all the time! Whizzpopping is a sign of happiness. It is music in our ears! You surely is not telling me that a little whizzpopping if forbidden among human beans?"
Quogwinkle: space aliens
"I'll bet you two is finding it hard to believe in quogwinkles,' the BFG said. "And how they is visiting us from the stars."
Lickswishy: gloriously delicious
"...English boys is tasting extra lickswishy."