"Wait," he said, as I was about to step out of his house in Bandra after spending two hours there. He held out a handful of raisins as he walked towards me. "Keep this, you can eat it when you want. It's a long way home." It was still early days for me as a journalist in Mumbai, and in a city often termed ruthless, Ustad Abdul Halim Jaffer Khan's gesture touched my heart.

The last of the celebrated Sitar Trinity (the other two being Ustad Vilayat Khan and Pandit Ravi Shankar), Khan, who passed away on January 4, was 84 when I met him in 2013. But, with his infectious energy and hearty laugh, he could have given someone half his age a run for his money. While scrolling through my Facebook timeline, I came across singer Shubha Mudgal's post about the maestro's demise, which left me shell-shocked. I was reminded of the stories he told me in those couple of hours, about the times when Ravi Shankar and sarod player Ali Akbar Khan struck up an "amazing jugalbandi", and when he [Khan] had a jugalbandi with English guitarist Julien Bream, or later with jazz pianist Dave Brubeck.

"Ustad Abdul Halim Jaffar Khan sahab (1929- 2017) passes away. Sincere condolences to his family and shaagirds and many admirers and followers. Undeniably, legendary artistes like him acquire immortality through their path-breaking music, and yet one cannot help but mourn their loss," Mudgal wrote. "His virtuosity, taiyyari that left listeners with their jaws dropped in disbelief, quick wit, and the Urdu shayari he quoted often, will all be remembered and missed by artistes and students of music. His passing is an enormous loss to the world of Indian music, even though it remains so far unreported in the media. Ah well! Forgive them for they know not what they have missed."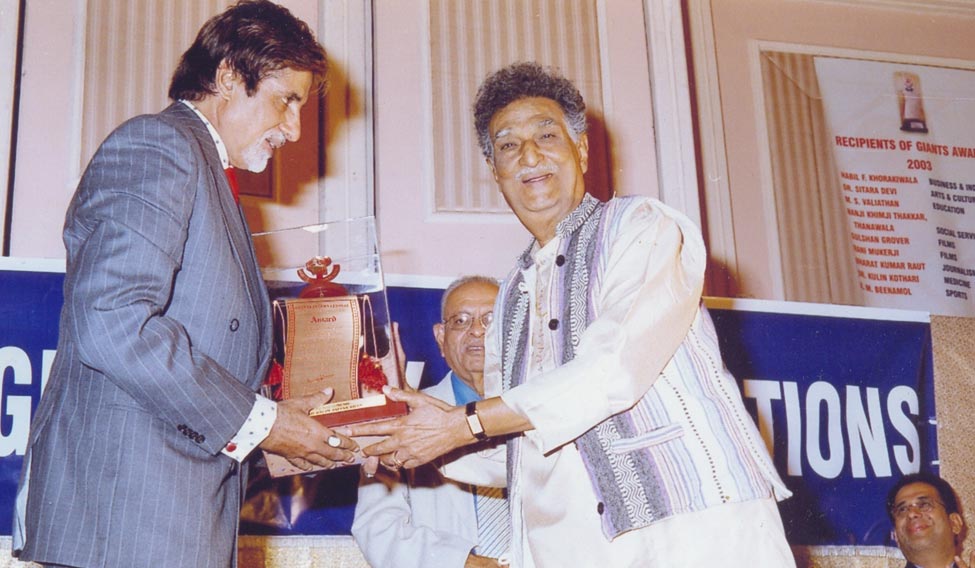 Mudgal's remark, which, I must admit, was right in many ways, compelled me to write about the man who played a major role in getting me interested in classical music—a world I was largely unaware of till then. Laced with Urdu couplets, old adages, and poetry, Khan's stories were a treasure trove of the times when he started working, first in films, then radio, followed by live stage performances. Off late, he was involved in early-morning sessions at Halim Academy of Sitar in Mumbai, which is run by his son Zunain.

Like most classical musicians, he wasn't someone who stuck to one gharana. He didn't think it was necessary. He believed in Dekhya Sakhya Parakhya (see, learn and execute). "You cannot improvise till the time you do not expand your resources," he had said about his art of mixing different ragas and talas.

Born in Madhya Pradesh, Khan lost his father at a young age. The onus of looking after the family fell on him. While he believed in his talent and the taalim his father had given him, there were people around to lead him astray. But, despite the struggles, he got his first job in the film industry, which earned him Rs 65 a month. He used the opportunity as a learning experience, while his regular practice continued alongside. Khan made good use of the time he spent in the film industry, composing and playing for films such as Mughal-E-Azam, Jhanak Jhanak Payal Baje, Goonj Uthi Shehnai and Kohinoor, among others. He collaborated with noted music directors like Vasant Desai, C. Ramchandra, Madan Mohan and Naushad.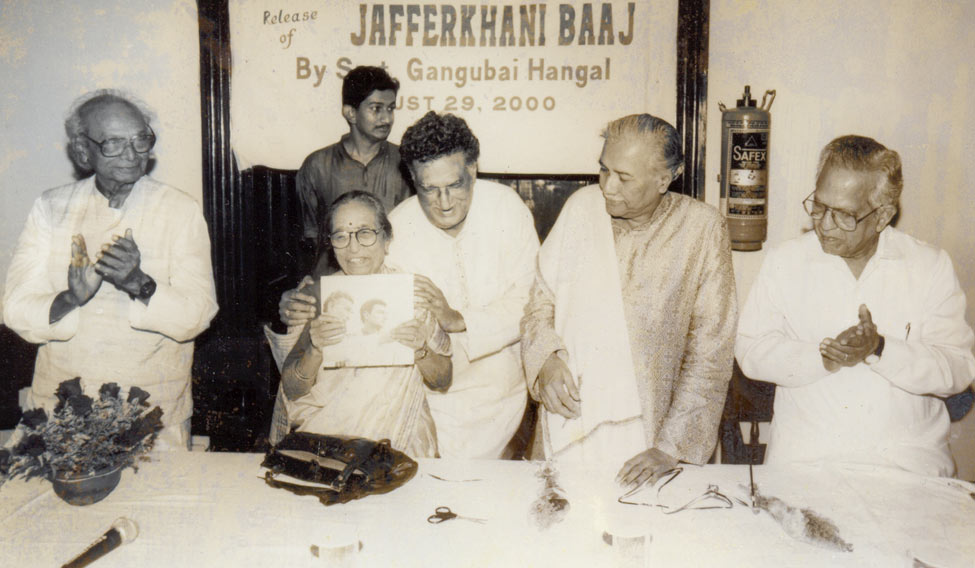 In Khan's own words, after the exposure to cinema, when he took up radio, he was noticed by many, including Masoom Ali Khan, father of celebrated sarod player Amjad Ali Khan, who spread the word about his talent. Soon, he was being invited for concerts and special performances for radio shows nationally. His first big break came when he performed at the National Programme of Radio where he played raga Chhayanat.

Later, Khan travelled to south India, where he was awestruck by Carnatic music and discovered that their "assembling–dissembling order is really good". With the amalgamation of the two, he formed his own ragas—Kirwani, Hemavati, Latangi and Shanmukhpriya—and probably would be remembered for it always, as also for the famous Jafferkhani Baaj—the simultaneous use of the two strings.

But to me, he will always be that gentle soul who made me feel at home in the maximum city.