Early in July, superstar sprinter Usain Bolt had given sport enthusiasts a scare with speculations that he could miss the Rio Games. On July 1, he withdrew from the 100m event at the Jamaican Olympic trials due to a tear in his left hamstring muscle. However, Jamaica's rules, unlike those of the United States, which require a top-three finish to qualify for the Olympics, allowed Bolt to enter the Rio Games by approving his application for medical exemption.
Rio, now, belongs to Usain Bolt. On Sunday, the Jamaican sprinter lived up to his billing as the fastest man. After his customary slow start, the star of the Rio Games, sped past the rest of the field to bag the 100m gold in 9.81 seconds. Presently, he is the only man to have won three consecutive Olympic 100m titles.
This is a stride towards his dream of a triple triple, a race towards immortality as Bolt puts it. "Somebody said I can become immortal," Bolt had told media. "Two more medals to go and I can sign off. Immortal."
History at Rio would have been scripted differently had it not been for one of sporting world's most popular doctors, Hans-Wilhelm Muller-Wohlfahrt, who treated Bolt's injury.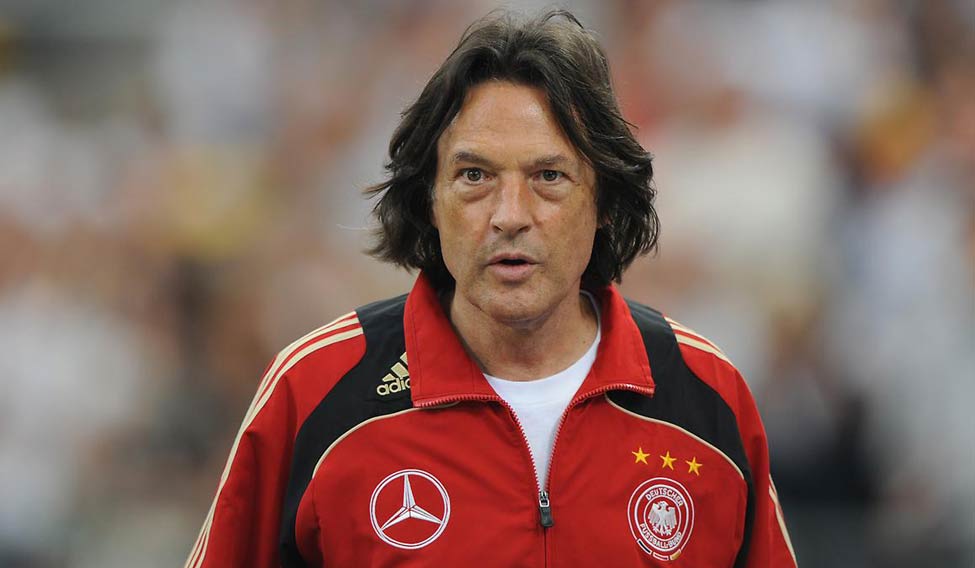 The Muller-Wohlfahrt clinic in Munich is not new to celebrity patients. The German doctor, affectionately known as 'Healing Hans', has played healer to many sporting celebrities including Michael Jordan, Boris Becker, Andy Murray, Cristiano Ronaldo, Jose Maria Olazabal, Maurice Greene, Michael Owen, Steven Gerrard, Rio Ferdinand, Linford Christie, Kelly Holmes, Diego Maradona, Yohan Blake...the list goes on.
Muller-Wohlfahrt, with his long, dark hair, was once a familiar figure on the bench whenever football club Bayern Munich was in action. Muller ended his 38-year association with the team in April 2015 when he and three other members of the team's medical squad quit after they were blamed for the team's shocking Champions League defeat to Porto.
Healing Hans' magic potions
Muller-Wohlfahrt is not an ordinary doctor. He is known for his controversial concoctions which he injects into injured muscles. Calf blood, honey, shark cartilage and extracts from comb of cockerels—all these have found their way into the Muller's magical potions which he calls infiltrations. Though these might sound outright dangerous and primitive and have raised many an eyebrow, the results are here for all to see.
One of the most spectacular comeback stories is that of Spanish golfer Jose Maria Olazabal winning the 1999 Masters after being cured of rheumatoid arthritis. Olazabal watched the 1996 Masters on television, sitting on his sofa, in pain. He was in so much pain that he hadn't touched a golf club for six months and was even contemplating life on a wheelchair. And then, he met Muller-Wohlfahrt.
"When I started as a doctor I wanted to dig deep into the metabolism," Muller-Wohlfahrt had said in an interview to a foreign newspaper. "A molecular biologist helped me understand what happens to muscle fibres when there's a strain or a tear, and how infiltrations into the injury may help. At the time colleagues thought I was crazy and people attacked me, but I went on and now other doctors try to do the same."
The lifeblood of Hans' infiltrations, which he claims to have administered to 'far beyond a million', is Actovegin, an extract from calf's blood. The substance is not approved for use in either the US or Canada. Anti-doping bodies remain suspicious of it and the International Olympic Committee briefly banned it in 2000. The IOC, however, now permits the use of Actovegin, mainly because there is not enough evidence to prove it enhances athletic performance.
None of Muller's techniques find support among peers. Some medical professionals even worry that diseases could be transmitted in the blood extract. He has also been criticised for his use of homoeopathic medicines.
Controversies, however, shall not mar Muller's role as a saviour, as long as those sprains, stretches and wear and tear get fixed.