It has been almost five years since Yuvraj Singh came face-to-face with the big C. He was on top of the world in 2011, having helped Team India lift the World Cup, and bagging the Player of the Series award through his exemplary performance on the ground. He was the toast of the nation, until fate intervened and he was diagnosed with a rare form of cancer, called mediastinal seminoma. Doctors found a germ-cell tumour located between his lungs. Soon after, he underwent three months of chemotherapy treatment in the US. For many, being diagnosed with cancer would have meant the end of the road, but not for the fighter that Yuvi proved to be. He not only conquered cancer in a year of being diagnosed with the disease but made his international comeback shortly before 2012 World Twenty20. There has been no looking back ever since.
Life moved on, so did Yuvi. Today, he is not only a cricketer and a cancer survivor, but also an investor, entrepreneur and more. He continues to wear several feathers in his cap. In an email interview with THE WEEK, Yuvi opens up about his life after cancer.
How has cancer transformed your life?
My perception of life has changed. It is very simple; if you do good to others good will automatically happen to you, too. Be positive in all aspects.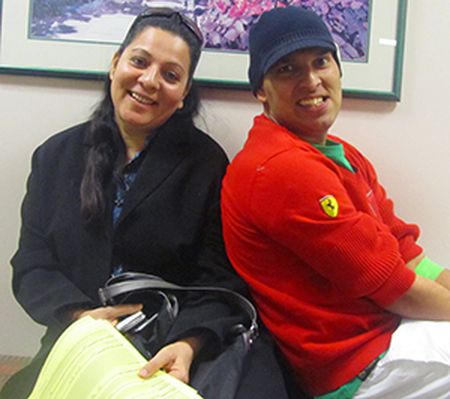 Having fought and won the fight against cancer, what would you say of your experience?
Bad days have turned into good days. My mother has been my rock of support. She stood by me and was very positive. That helped me a lot. My friends were always there by my side. And, also, blessings of my Guruji and the love of my country has helped me to be where I am today.
Can cancer be looked upon as a strengthening force, a lesson that can help a person grow as an individual?
Yes, very much. It has helped me grow stronger and also, feel the pain of what people go through when they are sick. Saying is one thing but to actually go through it and come out of it makes you realise that what it is actually to feel the pain.
After cancer, what were the physical changes you incorporated in your lifestyle?
I worked hard on my fitness with regular gymming, exercises and made a lot of dietary changes. I have become vegetarian now.
Are you associated with any cancer awareness and support programme, abroad and in India? Please elaborate.
Yes, I am, through my foundation YouWeCan. We do cancer awareness programmes like seminars, discussion forums on regular basis. Along with this, we also conduct free cancer detection camps for the people in rural India. As of now, we are operating within India only.
Do you have a message for the readers?
Dear readers! Good times and bad times will come but you can always overcome them by staying positive.
If asked to sum up what you learnt from the cancer experience in five points, what would you say?
Be strong and positive
Take right advice, when needed
Believe in God and yourself
Take all necessary precautions
Live life to the fullest