Pinterest has come a long way from being a platform to share, search and shortlist visual ideas for everyday life—food, fashion, health, event planning, DIYs and more. Blurring the line between the online pin board and the real world, Pinterest has launched three new visual discovery tools—Pinterest LensBETA, Shop the Look and  Instant Ideas—that could redefine the way people find ideas. These tools provide users with a channel to connect with brands and businesses that could help in sourcing a product/service required to execute the idea they want to try.
"Now along with being able to type in a search, people can also use anything they see—both on Pinterest and out in the world—as a jumping off point for discovering great products and ideas from businesses like yours," writes Pinterest president, Tim Kendall, in an official blogpost.
Pinterest LensBETA
How often has it happened that you came across something that captured your attention, but couldn't look it up further because you did not know what it was called or where you could find it. That's where Pinterest LensBETA comes into the picture. Currently in beta version, the tool understands what a user sees in the real world and launches a related online search for it. With Pinterest LensBETA, users can point their smartphone camera at an object and tap to see related products and styles, or shoot a food item and search for related recipes and more. "Now people can discover ideas without having to find the right words to describe them first," writes Kendall.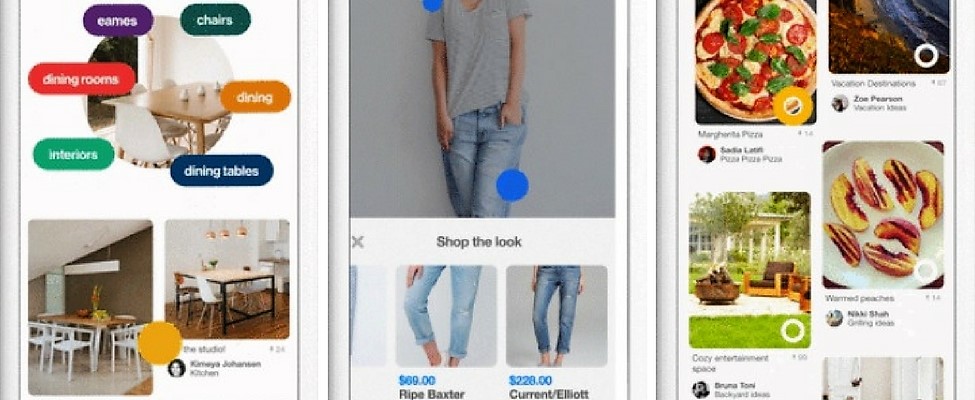 Shop the Look
Posing a 'visible' threat to well-established fashion and lifestyle e-commerce businesses, Pinterest has launched the Shop the Look tool, using which a user can track down and even buy products featured in the fashion and home décor pins. By tapping the circle on products, a feature introduced in 2015, you can browse through similar products that you can actually buy either through Pinterest or from the retail partners.
Instant Ideas
Based on the styles and objects in a pin in the users' home feed, the Instant Ideas tool, a small circle at the bottom left corner of a pin, provides one-tap access to new and personalised, yet related ideas. For example, tapping this button on a pizza pin would switch the search to more pizza images and recipes.