October is here, and it opens the doorway to a host of vibrant, spirited festivals—be it Durga Pooja, Navratri, Dussehra or Diwali. Not just in India, worldwide too, October is the happening month of festivities. If you want a slice of the pomp, fun and frolic, this is the right time to pack your bags. Here is a glimpse of some interesting festivals from across the world that you might want to catch up.
Albuquerque international balloon fiesta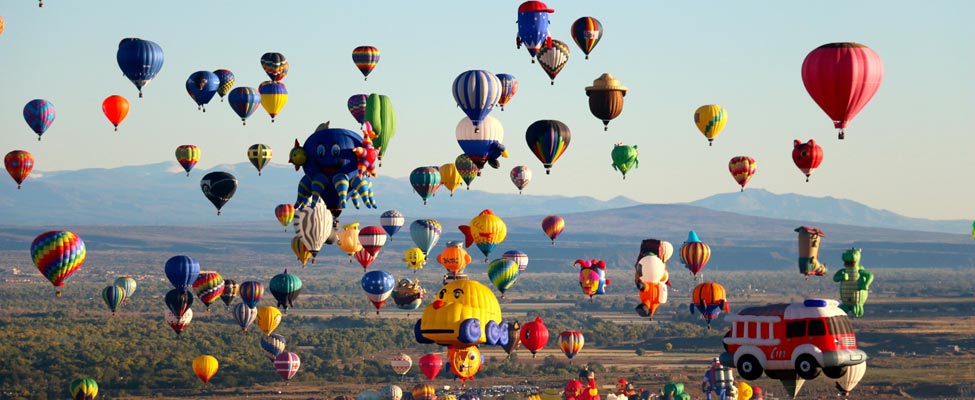 You might not be able to get the name right, but that shouldn't hold you back from witnessing the breathtaking sight of over 500 hot air balloons floating gracefully above the New Mexico landscape. Said to be the largest hot air balloon festival in the world, the fiesta is a nine-day event in the first week of October. The event, which took off in 1972 with just 13 balloons in the parking lot of a mall, today draws hundreds of balloonists and thousands of spectators to Albuquerque, in New Mexico. Don't be surprised if you see a cow, a car or a wagon coach floating up there—they are all hot-air balloons. 
MassKara festival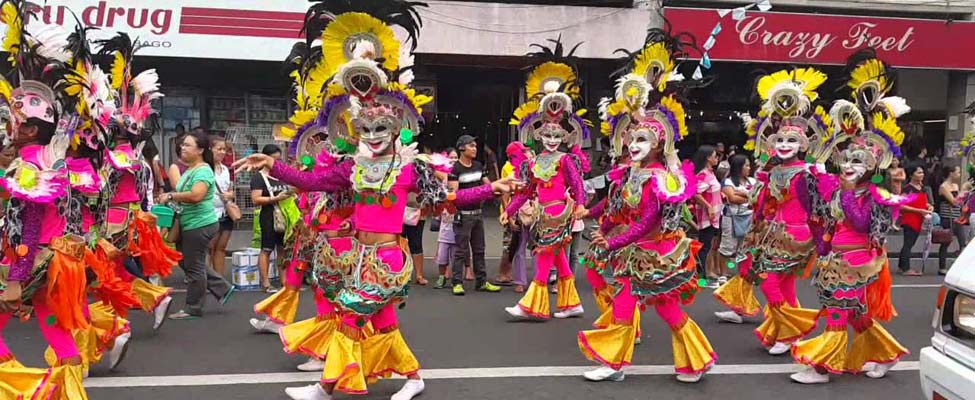 The festival celebrated in the third week of October in Bacolod, Philippines, is a coming together of vibrant colours, eclectic patterns, music and smiles. The MassKara (a combination of the English word 'mass' and the Spanish 'kara' meaning face) is literally a gathering of masqueraded faces with participants wearing masks of smiling faces and dressed in colourful costumes embellished with shiny sequins, beads and feathers. The festival is said to have started in the early 1980s when world prices for sugar plummeted and Bacolod, the country's sugar capital, was hit by a major crisis. The city government and artists banded together to find ways to lift the people's spirits, and they hosted a festival of smiles because Bacolod is also known as the City of Smiles. While you are there, don't miss the street dance competition where the street is transformed into a huge dance floor with performers from various towns putting up their show.
Fantasy Fest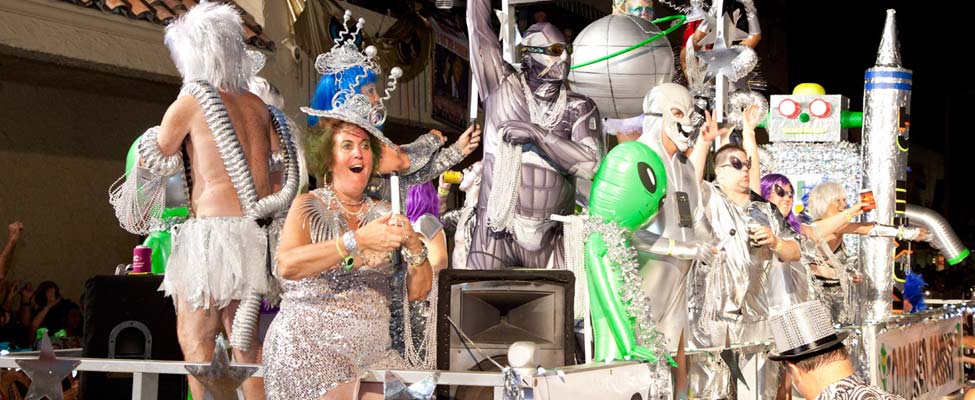 An out-of-the-world kind of fancy dress competition, the Fantasy Fest is a 10-day event held in Key West, Florida. It may not sound like everyone's way of fun, but those who love it will take the trip every year to get lost in the madness which includes a ball, crazy-themed costume competitions, homemade bikini competitions, body painting, rum cocktails and much more. If that doesn't sound interesting enough, there's a toga party where you must turn up dressed in bedsheets and laurel wreaths! Fantasy Fest is a long event, with late-night parties and if you have had enough of partying, try snorkelling and diving shops that can take you out to enjoy the underwater fantasies. Also, drop by Ernest Hemingway's Home and Museum, which exhibits the literary giant's years in Keys with rare family pics and memorabilia.
La  Calaca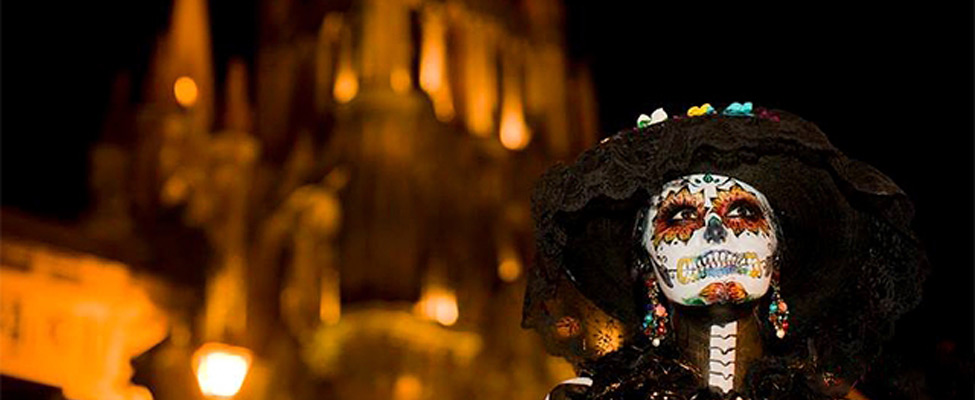 If your idea of having fun is something as spooky as hanging around with skeletons in a cemetery, you should pack your bags to San Miguel de Allende, in Mexico. As part of the festival, families gather in local cemeteries to share music, food and fun with their community, and to remember the departed. Altars are decorated with intricate designs, marigold flowers, sugar skulls and favourite food of the deceased. For tourists,  many events are hosted across the town. Engage in cultural events such as live art installations, creative workshops, and tours of cemeteries and traditional altars. Costumed parades, music and night-long parties are also worth considering.
Matchmaking festival
Matchmaker, matchmaker, make me a match. All those lovelorn singles, head to the little town of Lisdoonvarna in Ireland. Besides being known for its spas, the town is also famous for its matchmakers. Enjoy the music and dance and also catch up with the amateur horse racing. In the age of the digital , the town tries to keep up with the modern dating rituals and organises sa speed-dating weekend, too. The season for lonely hearts of Ireland concludes with a contest to crown 'Mr Lisdoonvarna' and 'Queen of the Burren'.