Last year in October, a group of artists, filmmakers, musicians, photographers and creative thinkers went on a road trip to northeast India. They parked their cars on a road on the outskirts of small village named Dawki in Meghalaya. After a short trek through the jungle, they reached the banks of a river that flows into Bangladesh—just five-minutes downstream from the point where they stood. But their destination was across the river. On a canoe, they rowed on the crystal clear water—so clean that they could see the riverbed—to a small island. After a round of cliff jumping with a camp guide, the team which was a part of the Roadtrip Experience (RTX) Project, sat by the riverside, revelling in the beauty and serenity of the place untouched by technology and pollution. Canoes lined the riverside of the village that lived on fishing activities.
"An artist asked one of the fishermen if we could all paint his boat," recalls Jay Ahya, the founder of the RTX project, who was a part of the creative team. "We always travel with paints, so when he said yes, we all contributed to painting the boat. When we woke up the next morning, we woke up to clear waters and art," he says. He recalls how the fisherman, whose boat they painted, was so excited that all his friends wanted their boats to be painted too. "We didn't have the time, so we left the paints with them. That was our way of touching a remote community through art—a community that was never exposed to art before."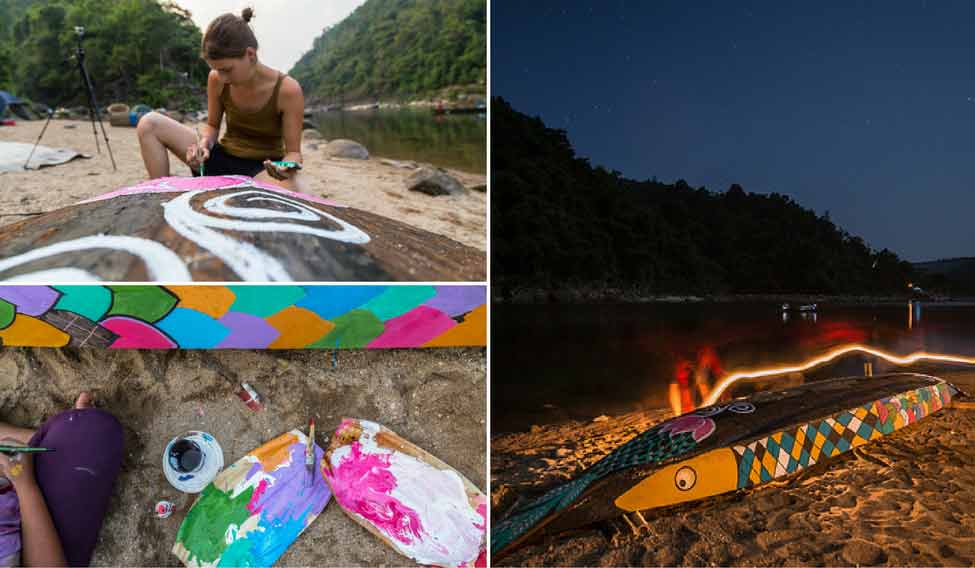 The RTX Project is full of such stories—stories of spontaneous art, of culture, of creative outbursts and more. It all started with a random musing when Jay wondered what would happen if you put a filmmaker, artist, musician and other creative people together in a car and pack them off to somewhere remote in the Himalayas. The result was the first chapter of the RTX Project—a unique kind of creative collaboration that brought together 30 creative people from around the world to travel to a place for 10 days; a place they had never been to before. Already on its third chapter, scheduled for later this year, the RTX has established itself as an experience company that creates spaces for creative people to come together to have conversations on the road.
Jay, who worked as a designer with a start-up funding firm for two and a half years, has had his share of a typical start-up life with a lot of hacking involved. "I saw and learned about so many things during my time there," says Jay. "I was also attending networking events in Bengaluru. These events were full of dynamic, interesting people doing crazy things. I wanted to not just meet them over coffee, I wanted to work with them. They all shared a passion about achieving something, which was so inspiring."
During these events, he often thought about bringing creative minds from different spheres and places together for a common purpose. "I always wondered what would happen if two people from different cities, but doing amazing work on common platform, met and did something together. That's the thought that got translated into the RTX Project."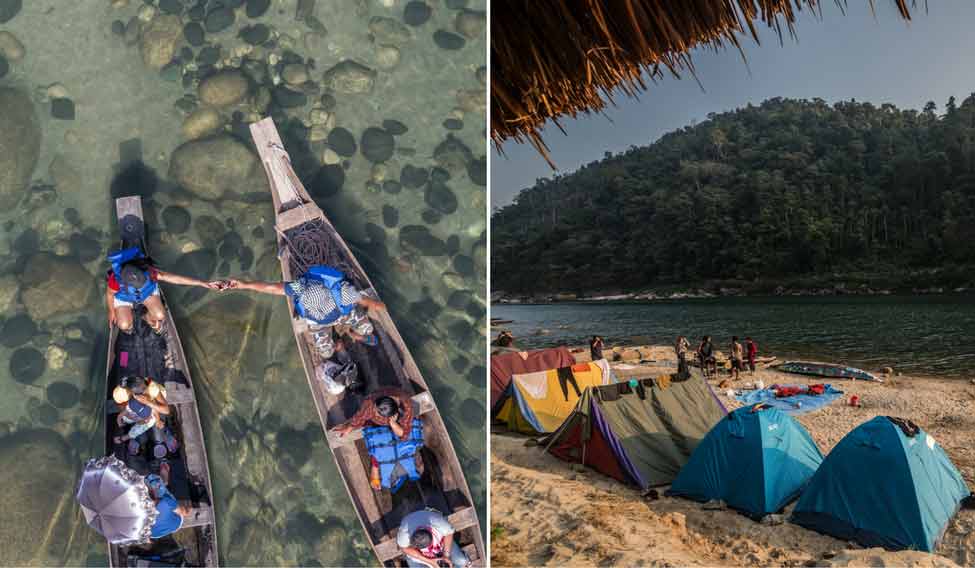 All about the people
Participant selection plays a crucial role in achieving the right mix of ideas and people. "For each edition, we get about 500 applications from around the world," explains Jay. "It's not about your name or where are you from. It's really about who you are and what inspires you. People love answering this as it's not just about filling an application for a road trip project, but also about trying to figure out what they're actually trying to do," he says.
One of the questions on the application reads: What does your dream project look like? When you ask that to a creative or entrepreneur, he'll tell you about the project he never got around to doing because of lack of right resources or people. "Having that insight helps us understand the pattern between dream projects and the pulse of our generation," says Jay.
Besides participants, the RTX Project also looks for local folk to collaborate with. For example, in Kohima, Nagaland, during RTX 2.0, the members collaborated with 30 other artists, filmmakers and freethinkers from around the state. "We ask these people and the people who are doing something for their community to join us for the project—paint something, create a soundtrack, or anything. They brought their friends along, enlarging our network and adding so much energy to it."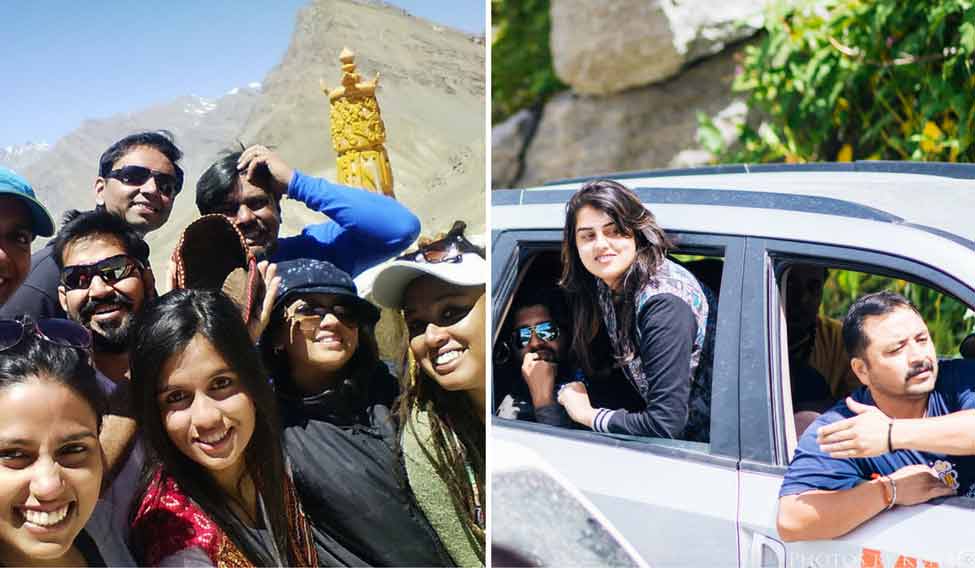 Curating experiences, ideas
The road trips are curated around experiences, detailed in the itinerary. "We steer clear of the cliched itinerary that reads: 8 am leave for Colombo, 10 am stop for breakfast, 1 pm lunch," Jay says, adding that there has to be room for spontaneity to get the creative juices flowing. "We plan to create the energies, like an experiential map."
The trips are well planned for contingencies too. Routes are planned with a plan B in mind. Hospitals and clinics are marked along the map, in case someone falls sick on the way. The production team works on their toes, ensuring that the entire trip goes wrinkle-free. Not just in terms of contingencies, but also in getting what an artist wants. "We shot a music video last year, and the filmmaker wanted candles. Buying candles could've been irrelevant for us and we could've said no, but we did it anyway. Our team is reciprocative of what the artist wants, and we have to enable them, that's our goal," says Jay. The on-ground team, along with Jay, comprises an artist, a filmmaker, a person who handles logistics, and another to handle production. The off-ground team, social media managers, interns and designers take care of the office.
Besides the RTX Project, Jay has also initiated a collaboration project between business entrepreneurs, marketing executives, designers and anyone related to entrepreneurship and start-ups. "Called the beach house project, we had 14 brilliant minds coming together to solve challenges over seven days," explains Jay. The first chapter was about solving the crisis of coconut pluckers in Goa.
Whether it is a tribe of creators on a road trip or a bunch of entrepreneurial minds in a beach house, the dynamic remains the same: collaboration to create value for each other. "I'm surrounded by more than 150 people who are all original thinkers," exclaims Jay.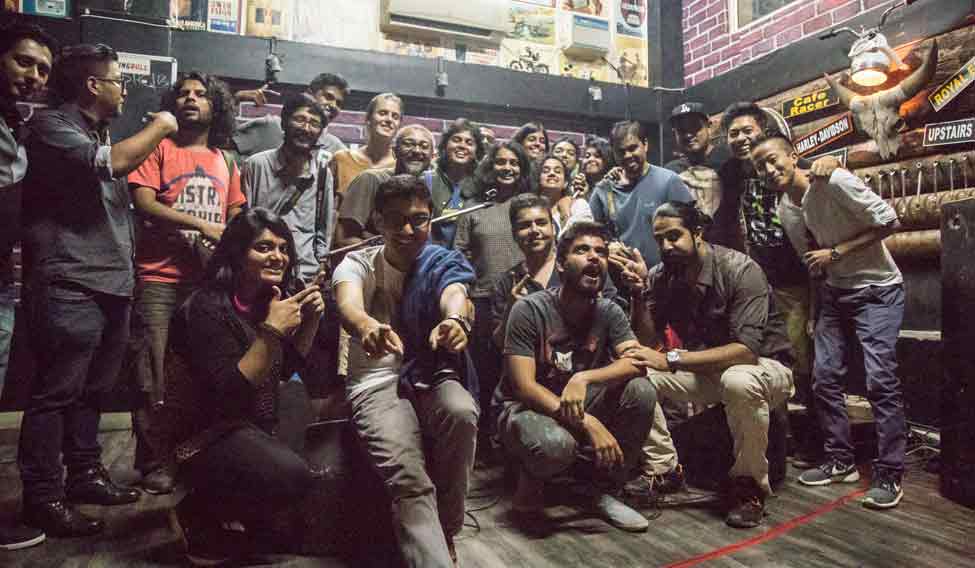 The power of collaborations
The RTX Project thrives on creating collaborations that lead to something bigger and more impactful. For instance, 24-year-old Deepak Ramola, who collects life lessons around the world and converts them into experiential activities, met photographer Vibhor Yadav on the last year's road trip. Over the 12 days, the two became good friends and went to Europe for 100 days to document the lives of Syrian refugee children.
While Amelie, an artist from Paris who joined the RTX Project to Kohima, went back to the city after the road trip ended to collaborate with a local artist and started a beautification project called Project 72 Hours. It was a cleanliness drive through beautification, painting murals around Kohima. "Those two would have never met, because their worlds are so different. But it (the beautification project) was possible only because of this (the RTX Project)," says Jay. "These are the kind of stories we are enabling."  
Most of these collaborations last longer than the RTX Project timelines. As photographer Vibhor Yadav explains, "Even during the trip to the beautiful northeast, with these amazing people, I realised the possibilities and the power of collaboration. It can lead to some great initiatives which can totally change your life. The road trip experience did that to a lot of artists on the road, and we are still in touch—creating and ideating."
Similarly, Biebe Natso, who started one of India's first cosplay conferences in Nagaland, met with one of the illustrators from the RTX Project. "Today, they're doing a graphic novel about the street art in Nagaland," says Jay. "All of a sudden, people are now taking part in each other's visions and dreams."
RTX 3.0 - Sri Lanka: 6 locations, 1,000km
Myntra's in-house brand Roadster Life Co. is on board for RTX 3.0. "We are trying to create a world where creative people don't have to pay," says Jay, "And right now we are giving them grants to come on the road trip. Even the application process judges people on what grant they should get."  
The RTX 3.0 is set in Sri Lanka. The creative folk will start their journey on October 28. The team will collaborate with 20 local artists to execute five projects in the film, music and photography domains over 12 days. Besides this, Jay says they are planning an 'impact project' under which they will refurbish an old, massive house that belongs to an old couple. "The house was hit by the 2004 tsunami. We would revive the beach house by painting walls and doing small fixes. We will make the property beautiful again," says Jay.
Aaniya Asrani, a Bengaluru-based visual storyteller and designer, is all set to have the time of her life during the Sri Lanka road trip. "This trip for me is the opportunity to tell more stories. Connecting and sharing experiences with the locals and like-minded individuals, so that we can start a conversation that enables growth and understanding, are exciting prospects for me through this project," Aaniya says.
But why road trips and not treks or cruises? According to Jay, the most interesting conversations happen in cars. "Road trip offers a lot of freedom. When you're on the road, you're just automatically in the retrospection mode, reflecting on a lot of things. On the road, everyone is so much themselves; they open up to everyone," he says. He compares this with a bike trip, which is more individualistic with one's own music and thoughts. "Cars are about the music, the people, the food being shared around, being a team and helping the driver drive," says Jay.