This could be the best news someone who hates cooking could ever hear, until miracle pills that can replace meals hits the market.
Many apartments in metro cities now have social media groups that connect home cooks with buyers.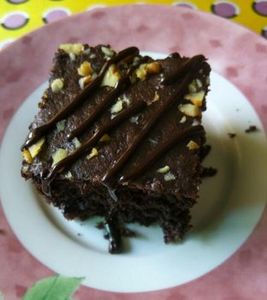 '' Such groups are quite popular in Gurgaon,'' says Rajani Vaidya, one of the admins of a group called 'Divine Tastes'. '' It usually starts off as a convenience. Home cooks get a platform to showcase their specialty. Buyers are assured of good quality home cooked food without going out of the apartment. Food is offered cheaper as no establishment costs or taxes are involved. Busy working couples and moms with full time jobs are very happy buyers ,'' says Vaidya who is a certified nutritionist and food blogger too.
Feeding your neighbour is an emotionally fulfilling experience, says Vaidya. '' I've gained new friends, earned appreciation for my food and got paid too, '' says the 42-year-old who moved to Gurgaon last year. Vaidya got an overwhelming response for her whole wheat banana walnut muffins and cupcakes. Last week, she offered dinner rolls with soup and idly and sambar. '' In our society here, several women have launched their own catering ventures after the experience of offering on the group and getting feedback from customers,'' adds Vaidya.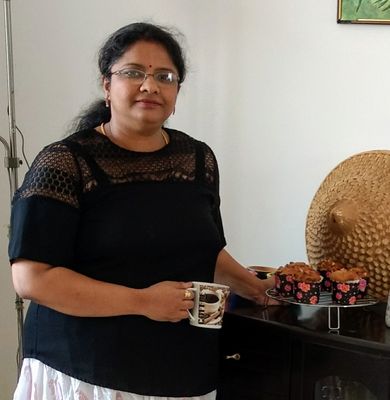 According to home cooks, the most sought after items are specialty cuisine dishes. Himachali, Tamil and Gujarati food have many takers. Home bakes are also quite popular.
Greens Foodie Camp, the social media group created by residents of Mantri Greens apartment in Bengaluru is abuzz with food talks. Ruchi Dwivedi, a PR professional got seven orders for the veg pulav with chole and salad that she offered for lunch today. Next could be Kalpasree Mallesh's turn. '' I'm thinking of giving a healthy twist to Maddur vade, a traditional snack. Instead of frying the vade in oil, I'll just bake it in a microwave,'' smiles Mallesh, who is obsessed with healthy cooking. Mallesh is planning to offer mini pizzas, oats and millets chocochip cookies, fresh vegetable salad, cheesy spinach and corn pinwheels and strawberry and banana smoothies next month.
Mallesh's home smells like a bakery. As I sink my teeth into her millet cupcakes, I realise healthy, homemade treats can taste great too.