Goa has become synonymous with nightclubs which reverberate with loud music as trendy yuppies make a beeline to the clubs over the weekends. Live entertainment and DJs rock the city till wee hours of the day when traffic snarls are usually discernible.
Situated in the seaside town of Baga is the famous Titos Lane with an array of fantabulous nightclubs and cafes which see a huge turnout of tourists in groups and as couples. A peaceful stroll through Titos lane before the buzz of the tourist season in Goa was quite a revelation and an experience in itself.
One is flabbergast to watch hordes of music aficionados, clad in trendy outfits, zip zap zoom in rented bikes and rocking to the beats at the versatile nightclubs. Boisterous tunes resonate in the air with different genres of music—be it pop, hip hop, house, retro, techno, Bollywood, trance etc.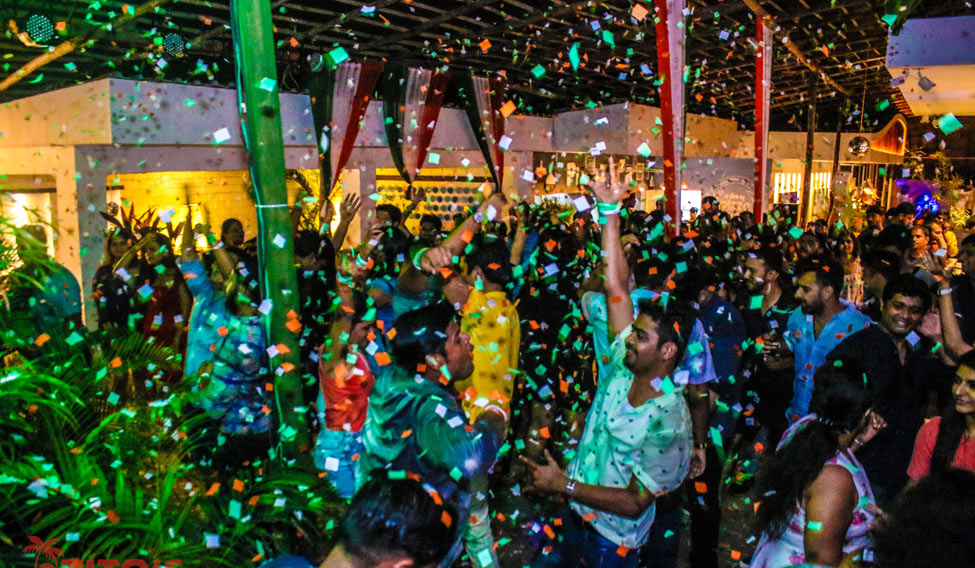 Connoisseurs can make a choice and head to a resto bar Cape Town Cafe which won the award for the Best Lounge bar or head to `Kamaki', a retro bar with live musicians and DJ's or to Cocktails and Dreams which also has gigantic projector screen or Club Titos which won the Best Bar Night Club award for its lounge music or Cafe Titos or Cafe Mambos for EDM and hip hop. Rhythmic gymnasts and dancers from Ukraine spice the event at Mambos.
"I was 15 years old when I took over the mantle of Titos with my brother and mother after my father's demise in 1984. I became the front man while my brother took over the kitchen. My parents started Titos with a small balcony and five tables in 1971. Being Africans, they cooked and served continental food but now it is multi cuisine,''said David De Souza, one of the proprietors.
His tryst with destiny began when he upgraded his music system and updated his music collection. "Titos was on the beach and after a night meal guests jived to the music from my mono system. So I upgraded it and played Bob Marley, Reggae, Trance and Techno. I travelled extensively to Ibiza for the latest tunes when we shut shop. I was at the right place at the right time with the right ambience.''
His innumerable trips to Italy, Spain, Europe and Thailand inspired him to come up with a nightclub. "I travelled to Ibiza and Tomorrowland many a times to get new ideas to run a night club. In 1993, I employed DJs to perform in my club and there was no looking back.''
As regards investment, he says: "I never invested then and now. My accountant handles my money which I make to pay back loans. Last season we had a turnover of Rs 28 crore and I have not seen any dividends. I redo each club and pay salary to my directors. Our business becomes better every year. Growth has been 10 to 15 per cent every year and I reinvest and recreate another club. My latest business plan is our alcohol brand Titos which is sparkling.''
SinQ at Candolim has been conferred the title Best Nightclub of Goa and rated one among the top ten nightclubs in India. "It was a hospitality venture of the company as I felt there was a void in the clubbing industry which was different, innovative. With in-house DJs and international DJs at our club, we have pool parties and theme parties. As part of Oktoberfest we had live band besides famous DJs Morgan, Margot and Rohit Barker play at the club. I have invested about Rs 10 crore on the land, building, sound equipments etc,'' said Sahil Adwalpalkar, its owner.
"From 2012, we have different themes such as Halloween Comic Con, Full Moon party, Sao Joao. Our cuisine is Chinese, Indian, Continental food,'' says Aditya Ingle, the manager of SinQ.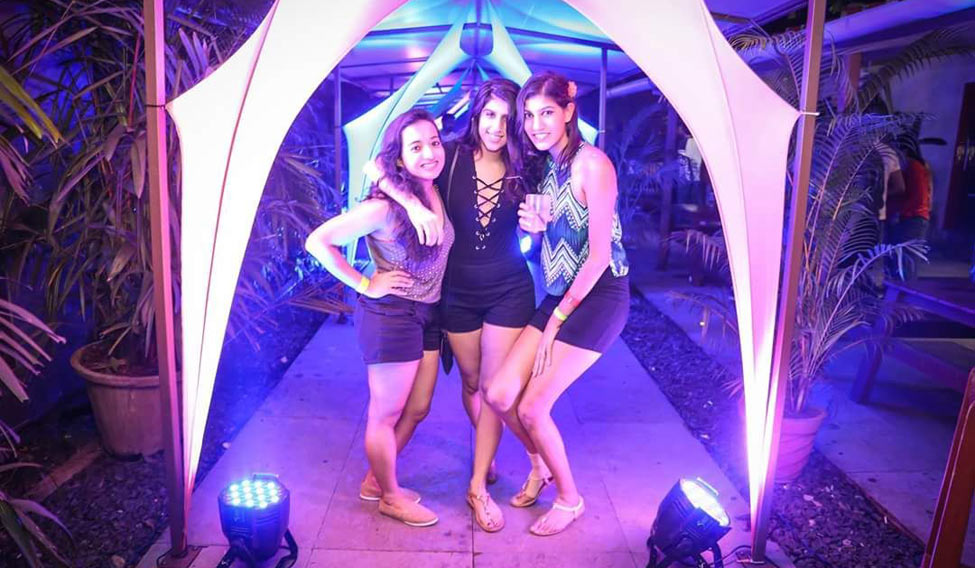 Cohiba Bar and Kitchen at Sinquerim is in sync with its ambience and live entertainment and has become an abode for families and couples. "We create memories with our ambience which is more like an open air club with no windows and doors. Tourists visit Goa to be left out in the open and not behind closed doors. A huge tree which invokes Portuguese structure welcomes guests at the entrance of our club. I invested Rs 2.5 crore on infrastructure, sound system, bars etc,'' said Amit Bakhale, one of the partners. Other partners include Gregg Furtado and Gautam Bakhale.
"We are pioneers in live entertainment with the best bands in Goa besides one from Colombo called Sleeping Child. Initially it was held on Wednesdays and Saturdays but now it is six days a week.''
If one wants a real break, then check out the nightlife in Goa and chill out on the beaches as soft music from beach clubs caresses one amidst the sound of waves.