Photography could very well be one of the most popular hobbies; probably an easy one too, especially for the ones who use new-age digital devices and image-editing technologies. While these devices made composing a frame easier, image-editing tools ensured that photo developers didn't solely depend on a camera's output for an excellent shot. Crop, brightness, contrast, hue and saturation have become basic tools for all. Then came smartphones that transformed anyone who fancied capturing moments into an instant photographer. Besides high megapixel front and back cameras, these phones offer image editing tools on the go. 'Point, shoot and upload' is the new mantra.
But what technology cannot offer is a photographer's imagination and instinct. Although, each genre of photography comes with its own challenges and risks, some demand a lot more of daredevilry, patience and lightning-fast reflexes to do the job. And, if your passion is wildlife photography, these demands could just be the beginning of your tryst with the wild side of the animal kingdom.
Here are some reasons why being a wildlife photographer is not as easy as it may seem.
Low financial returns
If you dream of making money out of the wonderful photographs of amazing animals you have shot, then hang on. It might take a while, actually a long while, before your talent is translated into livelihood.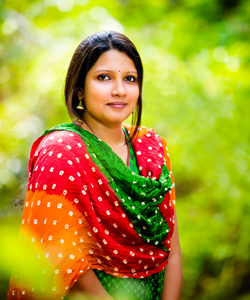 "It is tough to make a living out of wildlife photography. The opportunities to display your work itself are tough to come by. It is only occasionally that you manage to sell your photographs at exhibitions. With almost no financial returns, it is only the passion for wildlife that can keep one pursuing this kind of photography. You do it only for personal satisfaction," says Kerala-based wildlife photographer Aparna Purushothaman, who is also a high school Physics teacher.
"There are people who have to work 365 days a year to earn a living. If we ask them to buy a camera and come to the jungle and shoot, it will be like a (financial) suicide. I am talking about the practicality of it," says Mohan Thomas, a Bangalore-based wildlife enthusiast and photographer. "Any day, it is better to pursue wildlife photography as a hobby than as a career because it is very difficult to make enough money to keep the finances going," he adds.
Coming to think of it, wildlife photographers have limited customers to sell their photographs. Besides some wildlife picture enthusiasts who buy photographs displayed at exhibitions, these photographers may have a thin clientele among magazine publishers, hard-to-get commercial licensing and a few print sales. After all, most photographers pursue common subjects, thus, limiting the exclusivity factor in their pictures.
These are some reasons why most wildlife photographers refrain from turning their backs to mainstream professions and choose not to turn their passion into profession.
Expensive equipment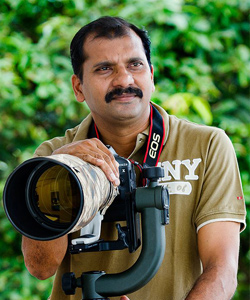 Unlike many other genres of photography, wildlife photographers rarely get a second chance to capture a specific shot with the same subject. Here, neither your subjects nor the basic elements of a composition, such as light or angle can be predetermined. Only big, sharp and fast lenses, along with tough and accurate cameras, can materialise a photographer's imagination. Unavoidable requirement of durable support equipment and accessories further add to the cost. In short, a quality setup demands high investment while other challenges, including low commercial viability, minimise financial returns.
"You have to stay updated on latest equipment and techniques. Out in the jungle, only your camera and the knowledge of how make best use of it come handy. There you get no additional accessories, light or colours. You have to make best of what is out there for which you need reliable tools," says Shefiq Basheer Ahammed, a two-time Kerala State Wildlife Photography award winner.
Besides, gradual upgradation of the gear is usually difficult as the used lenses market generally has hesitant customers who are skeptical of lenses and camera accessories that have spent too much time outdoors.
High cost of travelling
"Wildlife photography is an expensive hobby. Besides expensive equipment, one has to bear the high cost of travel too," says Thomas, whose pursuit of capturing wildlife in their natural habitats has seen him travelling across the world. From photographing jaguars in the Pantanal region in Brazil to coming face-to-face with grizzly bears in Kamchatka Peninsula in far east Russia to following wolves and wolverines in Finland, Thomas claims to have done it all.
"Being a wildlife photographer, you cannot not travel. You must travel as much as you can. I travel at least once in every two-three months and have covered almost all jungles of South India," says Purushothaman.
Be it domestic or international trips, but getting wildlife in their natural habitat, with permits, food and accommodation included, does require some money.
Rare photo opportunities
Sometimes your subject tests your patience for hours, days, weeks, months or even years before the composition of your dreams materialises in front of your eyes. Also, rare are the occasions when you can spot wildlife doing something peculiar or be part of a frame that has not been captured before. Resorting to digital image editing might help in brushing up the output, but true-to-their passion photographers aim for perfection while shooting, leaving absolutely no room for image manipulation.
"You cannot do anything and everything to achieve your perfect composition. You should do it loving nature. For example, if you want to picture a mother bird feeding her young ones in the nest, you should not disturb her or the nest for your picture requirement or do anything that interrupts the natural process," says Ahammed.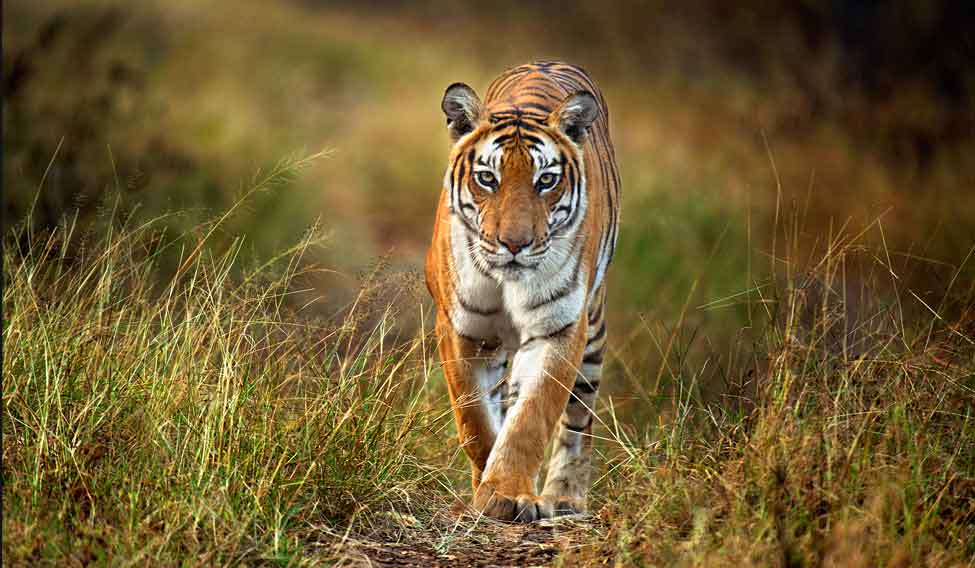 What the world sees is only the magnificent output of a photographer's sweat and blood soaked efforts in the lap of nature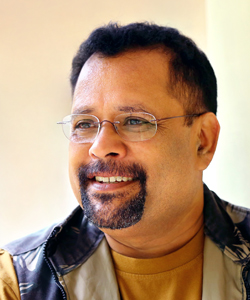 A dangerous pursuit
Unlike being on the guided jungle safari, where you are sitting in a jeep and are accompanied by forest guards, a photographer needs to be on his feet, walking through thick and thin jungles with his equipment in his hands. Thomas recalls his trip to Kamchatka in Russia, "My photography partner and I were dropped off in the middle of a jungle by a helicopter. For four days we didn't even see another human being. There, we shot grizzly bears extensively. They are the most dangerous animals after polar bears, and are huge in size. It can tear you inside out with just one scratch."
Support from the family is crucial. Even if you are willing to stay in isolation for long periods and risk your life for a perfect shot, your family may not feel it is worth it. Therefore, it is very important to strike a balance with your family and convince them of your conviction for your passion.
A high-pressure passion
Even while not compromising on personal safety, life of a wildlife photographer is not easy. Getting a perfect shot could mean waking up to pre-dawn alarm clocks, walking long distances in leech-infested regions, hiking in extreme cold conditions and dawn to dusk exposure to the scorching sun in the desert. Sometimes, all these efforts may not get you even a single photograph, but you try, for there is no other way to do it.
"I am a wildlife photographer because I love wildlife, and I am willing to pay any price to pursue it. In wildlife photography, patience is not a virtue, it is a necessity. You need to be willing to accept the fact that whatever you do, you cannot click great photographs every day or even every season. But that should not deter you from pursuing it. With wildlife, only patience and perseverance pay," says Ahammed.