The prevalence of coronary artery disease and ST Elevation Myocardial Infarction (STEMI) is increasing in India. Although recent publications have focussed on improving preventive measures in developing countries, less attention has been placed on the acute management of STEMI.
STEMI is the most common type of heart attack which occurs when blood flow to a part of the heart stops, and the heart is damaged due to decrease in the oxygen supply. It is one of the largest contributors of death and disability in India. "Recent policy changes in India have provided new opportunities to address existing barriers but require greater investment and support in the coming years," says Dr Ajit Mullasari, director, cardiology, The Madras Medical Mission, Chennai and Dr Thomas Alexander, senior consultant and interventional cardiologist, Kovai Medical Centre and Hospital, Coimbatore, who have jointly pioneered the formation of STEMI INDIA, a system of care for low and middle-income countries.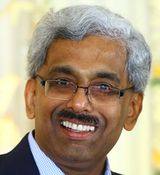 "STEMI INDIA was set up as a not-for-profit organisation to review scientific literature, educate and train STEMI teams in the hospitals, develop STEMI guidelines and systems of care approaches relevant to India and finally, provide public education to reduce delays" says Dr Alexander.
Coronary Artery Disease (CAD) is currently the most common, non-infectious disease in India and will affect 65 million of its population by end of 2015. One of the gravest complications of CAD is STEMI, a life-threatening medical emergency that results from a sudden, occlusive thrombus in the coronary artery. "When STEMI patients are treated with reperfusion therapy, significant reductions in mortality and morbidity are possible. Unfortunately, the overall use and quality of reperfusion therapy in India lags significantly behind North America and Europe," points out Dr Alexander.
Dial 108
During recent years, a remarkable healthcare success in India has been the development of the GVK-EMRI ambulance system. At present, it covers 15 states and two union territories and reaches both the rural and urban regions. GVK-EMRI has approximately 6,522 ambulances in active service and in the next few years it is expected to expand to 15,000 ambulances to provide coverage for up to one billion people. GVK-EMRI operates as a public-private partnership which has pioneered the development of emergency services in India, including training the paramedics, technicians, nurses and physicians in emergency medical care. Similar to the US-based 'call 911' system, the GVK-EMRI system responds to '108'.
Pilot STEMI initiative
"To assess the feasibility for developing a model for STEMI systems of care in India, we initially launched the Kovai Erode Pilot STEMI Initiative within a large rural district of Tamil Nadu," says Dr Alexander. Erode district, located in the northern part of Tamil Nadu, has a population of 2 million people and covers an area of 5,714sqkm. The district has one hospital at Kovai with a cardiac catheterisation laboratory and cardiac surgical services. The hospital was designated as the hub for a network across several referral hospitals in the district. It involved voluntary participation by referring physicians and cardiologists who were advised to follow one of two strategies based on distances from the referring to the hub hospital: a Fibrinolytic therapy and pharmacoinvasive approach or Primary PCI.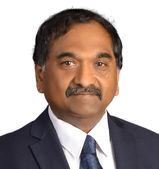 "During the first six months, 84 patients received care within this quality improvement programme. This led to 76 per cent utility of ambulance services for inter-hospital transfer and an improvement in the perfusion times for both Primary PCI and Pharmacoinvasive therapy," he says.
Based on the Kovai Erode Pilot STEMI initiative, plans were formulated for expanding the system between four hubs and 44 spokes which included private, public and non-profit private hospitals. The expanded programme which emanated from the learning of the pilot initiative, involved three key partners from both the private and public sectors —Chief Minister's Health Insurance Scheme, GVK-EMRI ambulance services and STEMI INDIA. "In addition to the three key partners, we have partnered with two technology firms—Aosta and Maestro Technologies—to coordinate the development of novel software and hardware, and Lotus Clinical Research Academy which was involved with the clinical administration of the trial. The TN-STEMI programme is supported by an independent grant from the Indian Council for Medical Research," says Dr Mullasari.