With digital apps transforming even the most mundane of everyday tasks, tailor-made apps have revolutionised our travel experiences as well. Now there are apps that deal with just about everything that revolves around the word travel—from booking tickets or planning your itinerary to helping you pack the right clothes and even toiletries for the trip. With a plethora of travel apps to choose from, be wise to load your phones with the right mix of apps that cater to your interests and needs. Here are a few apps you must try when you set off on your next trip within the country.
Audiocompass: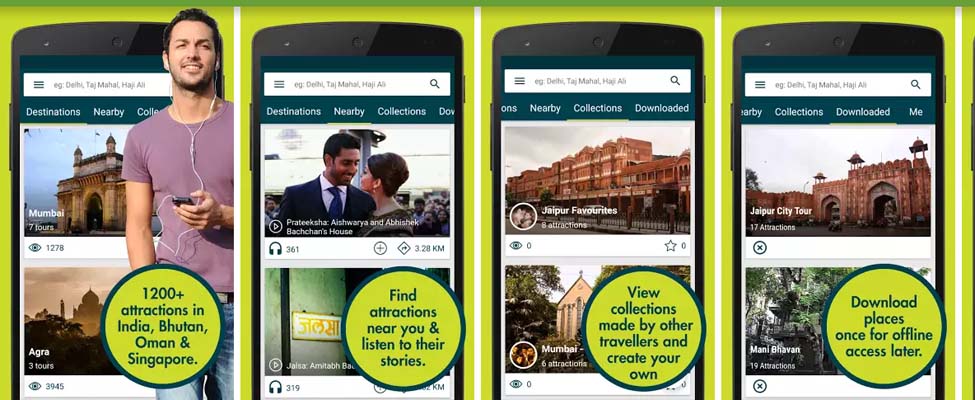 Tired of having to deal with heavy-accented local tourist guides on your trip? Try Audiocompass, an app that gives you audio guides on food, culture, heritage and history of the place you are visiting. These well-researched audio stories, narrated by experts, let you experience your destination like a real local. The app, which is also the official audio tour partner of the Ministry of Tourism, covers over 1,200 attractions in India—from monasteries in Leh Ladakh to the Taj Mahal to even offbeat locations. The app offers free trial versions that can be upgraded at Rs 49. What's best is that the audio guides can be downloaded on your phone and accessed while offline—even when you are out street-hopping. Available on Android and iOS.
Shouut: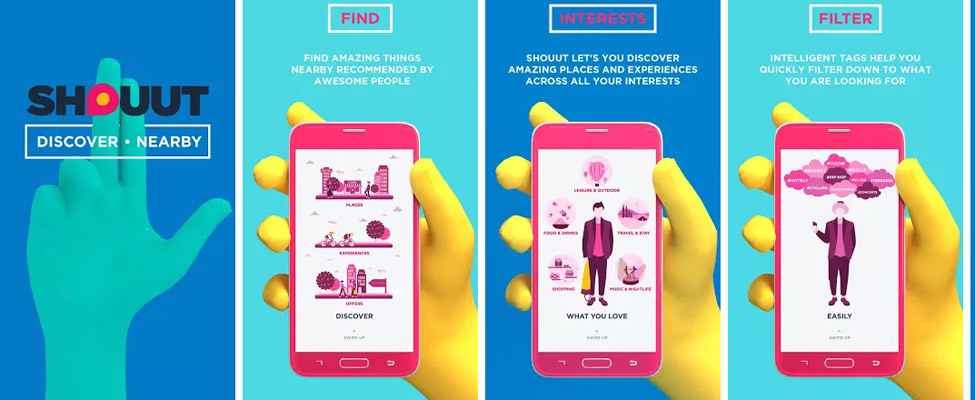 This app is for those who set off to a new destination on a whim and may have no clue of what to do there. Eat, shop or explore? It is like the friend you turn to for must-try tips for something interesting to do. A GPS-based free app, Shouut, lets you discover and also share amazing places from over 1,500 cities in the country. Be it travel tips, food suggestions, leisure spots, shopping ideas or night-life, it has something for everyone. The app offers 'shouuts' which are 250 character descriptions of places and events put up by publications, bloggers and travel writers among others. On Shouut you catch up on recommendations and experiences about places you are travelling to, or even near home. Available on Android and iOS.
WiFire: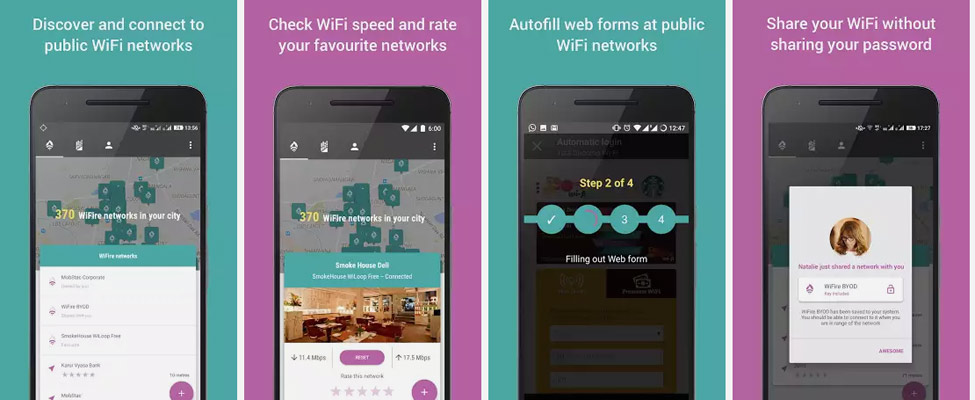 From choosing the right places to visit to posting real-time updates on social media, internet has become the lifeline of most of our travels. Shelling out money for data roaming packs, however, often kills the fun. How many times have we sat down at random places, nose down in our phones trying to detect a Wifi signal? Even if it turns out to be free, there comes the part where you have to figure the password and actually log in to get internet running on your phone. Save the trouble. Download WiFire app to discover and connect to free Wifi hotspots in Indian cities with a single tap. The app crowd-sources information about free public Wifi and allows users to connect to those networks. It also saves you the hassle of the cumbersome sign-up procedure, which can take several minutes as you key in the password, your phone number or email address to get a one time password. In case a free Wifi network is not registered in the app, you can add it to the list so that others too can use it in future. Available on Android and iOS.
Glympse:
Catching up with a friend in a new city and struggling to explain your location, or lost midway during a trekking trip; does the situation sound familiar to you? Glympse is a free app that lets you share your location using GPS tracking. The app comes in handy if you want to share your location with family and friends, or let them know how long it is going to take you, or even let them track you en route. What makes location-sharing safe is that you can chose the duration for which you want your location to be shared with others—from 15 minutes to four hours. When the Glympse expires, users won't be able to track the account any longer. Available on Android and iOS.
Packpoint: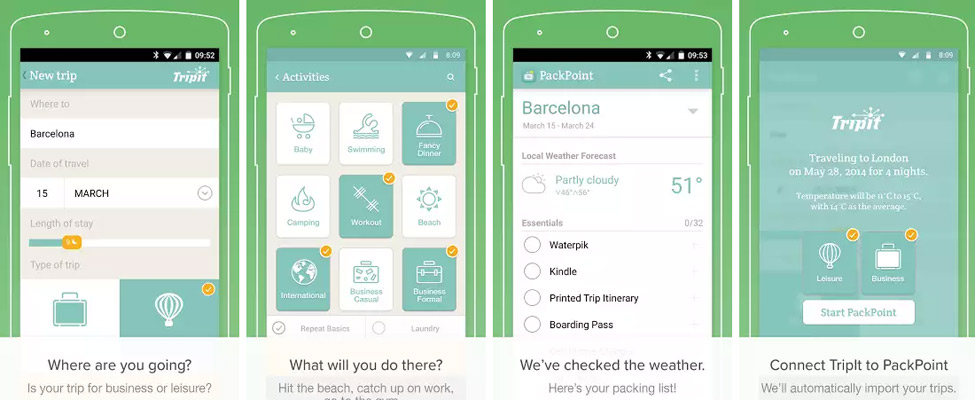 What kind of shoes should you pack for a hiking trip or what is the one thing you must not miss while packing for the first trip with your baby? Packpoint, a free app, recommends you about everything you need to pack depending on the length and type of travel, weather at your destination and activities planned during the trip. The app asks for inputs like your gender and travel details to draw up a list of suggested items that you might need, including clothes, gadgets, toiletries, accessories and more. So all you have to do is follow the list and not waste your energy racking your brain trying to create a list of things to take and trying harder not to forget mundane things like tickets and keys. Save the energy for the trip. Available on Android and iOS.