Who wouldn't have dreamt of Willy Wonka's marshmallows that taste of violets and little feathery sweets that melt away deliciously in your mouth? Haven't you fantasised walking the enchanted woods where Winnie the Pooh, Christopher Robin and Piglet lived and played? This is the perfect time to make those childhood fantasies come true, as 2016 is the year of literary anniversaries.
Be it the 400th anniversary of Shakespeare's death, the centenary anniversary of Roald Dahl's birth or the 90th anniversary of Winnie the Pooh, 2016 has a lot in store for book lovers. What better time to visit places associated with these best-loved writers and their works?
1. Stratford-upon-Avon
April is the month of the Bard's birth, and his death, too, making it the best time to witness the celebrations. But, it is never too late. Stratford-upon-Avon in Warwickshire in the UK celebrates the 400th anniversary of the death of its most famous son, William Shakespeare, through a host of year-long activities.
Explore the picturesque Stratford-upon-Avon and drop by at Shakespeare's New Place—his family home from 1597 until he died in the house in 1616. The house was demolished in 1759. As part of the anniversary celebrations, a redesigned New Place will be opened to the public in July.
The reopening of the site of New Place, with a new garden, rediscovered in a major archaeologiocal excavation which also found the playwright's kitchen, will be a major highlight. The garden will include lines from the Bard's sonnets and plays.
If these do not interest you enough, step into Shakespeare's shoes with Shakespeare's Steps—an interactive guided tour for families, open till October 30. The tour, which covers the New Place, Shakespeare's Schoolroom and Guildhall, Holy Trinity Church and Royal Shakespeare Theatre, also has a treasure hunt challenge as an add-on.
2. West Yorkshire
Explore the desolate, sweeping moorlands of Yorkshire, the birthplace of 19th century English writer Charlotte Bronte, whose novel Jane Eyre is considered a classic of Western literature. Visit the village of Haworth, where Charlotte and her sister Emily Bronte (author of Wuthering Heights) grew up, and stop by the Bronte Parsonage Museum to know everything Bronte.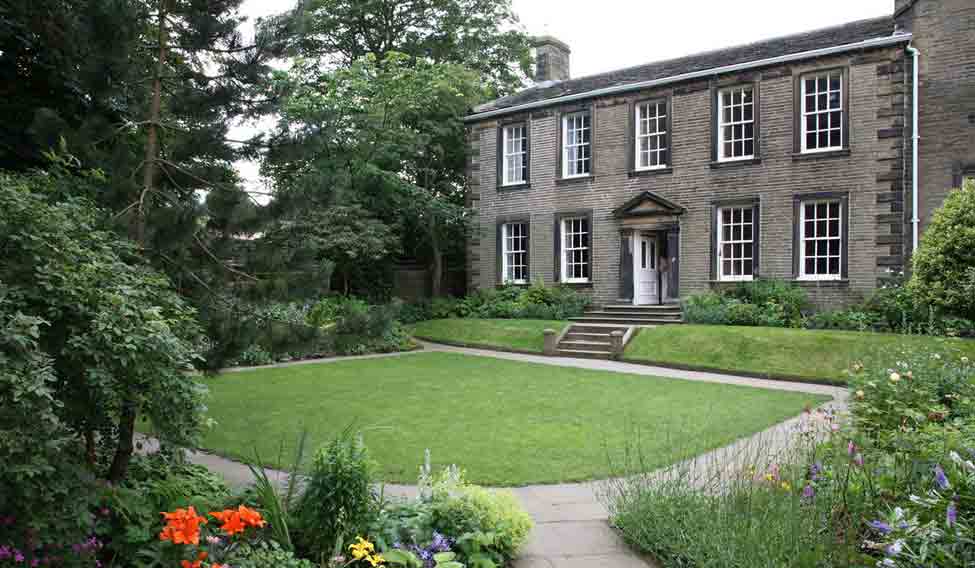 The highlight of the bicentenary celebrations is an exhibiton on the sisters—Charlotte Great and Small—curated by novelist Tracy Chavalier. The exhibition which runs till February 2017, features letters written by Charlotte, some of her clothes and art installations. If you plan to explore Bronte country, you might as well head to nearby Wycoller to see the ruined hall, often cited as the inspiration for the Ferndean—the manor house buried deep in the woods—in Jane Eyre.
3. Cardiff and Great Missenden
"Tremendous things are in store for you. Many wonderful surprises await you," wrote Mr Willy Wonka to the lucky finder of the golden ticket. Cardiff is all set with these wonderful surprises, to celebrate the birth centenary of Roald Dahl, one of the country's greatest children authors. Loved for his children's books such as Charlie and the Chocolate Factory and Matilda, Dahl, was born in Cardiff and spent his childhood there. He later moved to Great Missenden, where he lived and wrote for 36 years.
As soon as you see a pretty house with a facade which reads: "It is truly swizzfiggingly flushbunkingly gloriumptious," you can bet it is going to be a fun-filled day. Step into The Roald Dahl Museum at Great Missenden—a must-go place for kids. Three rooms of Dahl's house have been set up to explore both his life and the writing process, with children encouraged to think about ideas, words and how stories are created.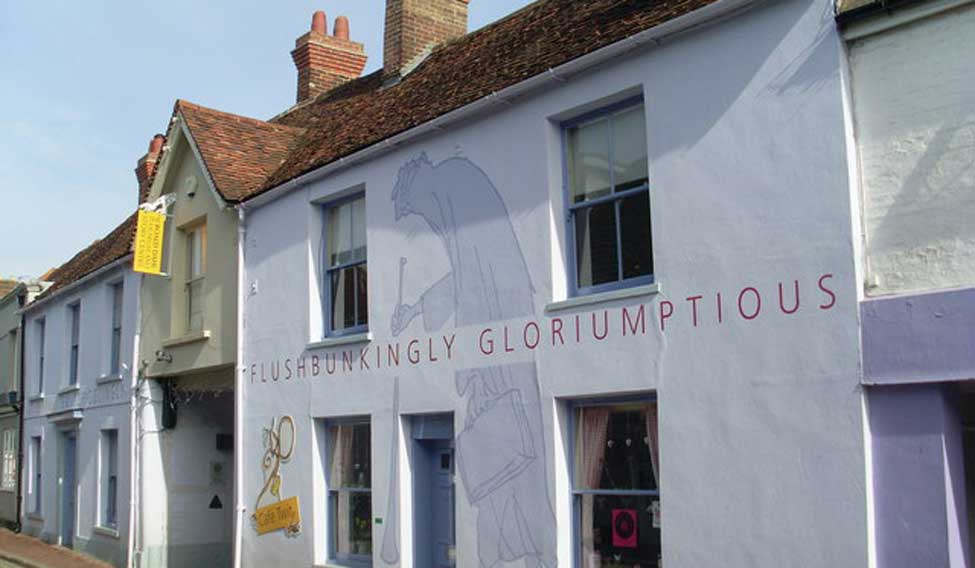 Did you know Roald Dahl ate a chocolate bar every day? He would crumble the wrapper and add it to a growing ball, now on display on his writing desk.
For grown-up fans, Tatton Park and Cardiff are the places to be. Tatton Park will host the Roald Dahl Big Picnic Day as well as an outdoor screening of Willy Wonka and the Chocolate Factory on September 11.
Cardiff is set for an extravaganza, with the Inside Stories exhibition, running from July 16 to November 20 and a city-wide peformance—City of the Unexpected—which runs for two days from September 17. Co-curated by the illustrator of Dahl's books, Quentin Blake, the Inside Stories shows how illustrations evolve from an initial sketch and celebrates the creative partnership between Dahl and Blake.
4. Lake District
It is the 150th birth anniversary of Beatrix Potter, British author known for her enchanting tales and illustrations of animals, most notably Peter Rabbit.
In the Beatrix Potter Gallery, the Realism and Romance exhibition will feature original artwork, exploring Beatrix's lifelong inspiration from the natural world. Highlights include original sketches and illustrations from favourites such as_ The Tale of Jemima Puddleduck_. Do not forget to drop by Hill Top, Potter's home, and enjoy special events including a birthday bash on July 28.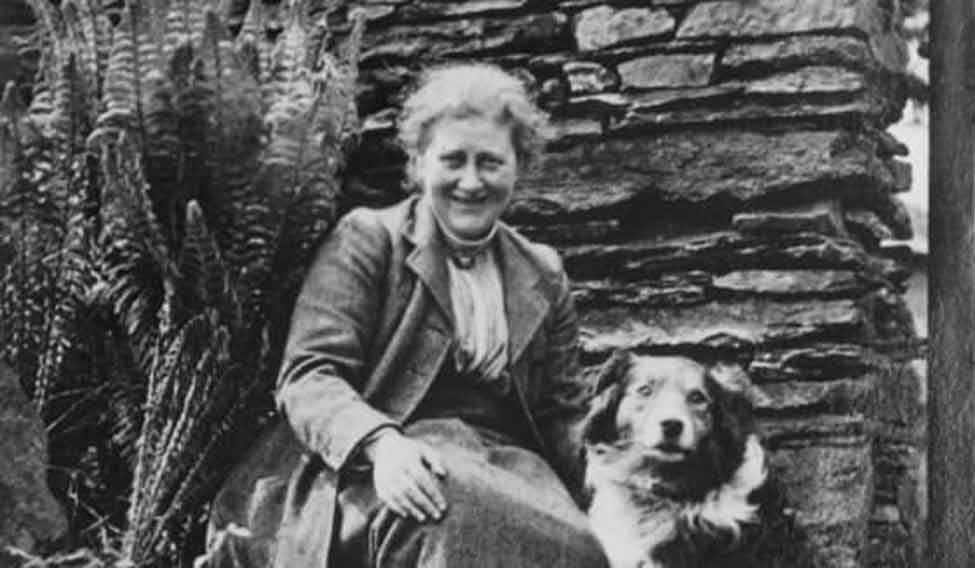 The World of Beatrix Potter Attraction is also celebrating a special anniversary—25 years of business.To mark this special year, the Attraction is producing two special stage shows: Where is Peter Rabbit?, which celebrates the magical stories and Meeting Bea, exploring Potter's lesser known life as farmer and countrywoman.
5. East Sussex
Ashdown Forest, just 40 miles from London, is known for its most famous inhabitant—a bear with very little brain and a penchant for honey. Inspired from the Forest, the fictitious Hundred Acre Wood inhabited by Winnie the Pooh and his friends, is a magical place that has enticed generations of children. Ninety years after author A.A. Milne published the first Winnie the Pooh book, it is the perfect time for Pooh enthusiasts to explore the loveable bear's world.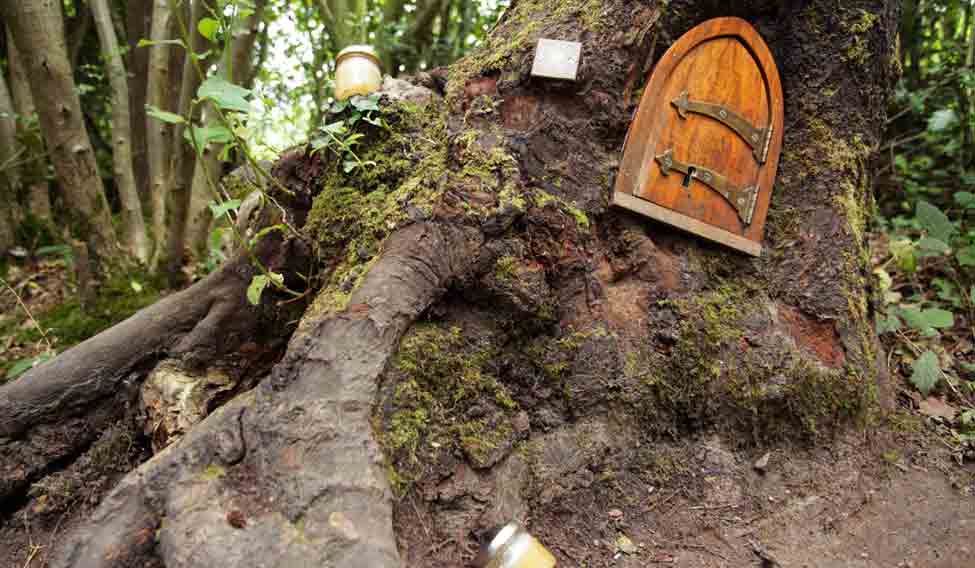 In Ashdown Forest you can find the locations of many of Christopher Robin and his friends' adventures, including Roo's sandpit, the North Pole and even Eeeyore's Sad and Gloomy Place. The candy shop, where Christopher Robin and his nanny travelled to in search of candy, is now a shop called Pooh Corner, where you can buy a wide variety of Pooh items.
Do not forget to hop by Poohsticks Bridge, the place where Pooh invented the game of Poohsticks. Throw sticks over the bridge to see which one will get to the other side.