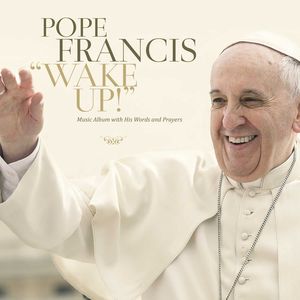 Pope Francis is a bona fide rockstar, many would say. And, given his recent actions, few would disagree. But now, the bold pontiff, known for supporting hot-button issues like same-sex marriage and immigration, had decided to adopt the mantle of musical rockstar.
In November, the pope will release a pop-rock album titled Wake Up!, which has eleven tracks featuring his famous speeches set to uplifting music.
Released by Believe Digital, a leading European music distributor, the album will have tracks in English, Italian, Portuguese and Spanish, and will address issues such as peace, dignity, environmental concerns and helping the needy.
In the debut song, Wake Up! Go! Go! Forward!, the pope addresses a South Korean audience. The lyrics go: "The Lord speaks of a responsibility that the Lord gives you/It is a duty to be vigilant/Not to allow the pressures, the temptations and the sins to dull our sensibility of the beauty of holiness."
For critics who say pontiffs and guitar riffs don't match, this is not the first time a pope has ventured into a studio. Popes John Paul II and Benedict XVI had also released albums during their papacy.
Wake Up! will be released on November 27, but one of the tracks has been released online. Scan this code for the pope music.