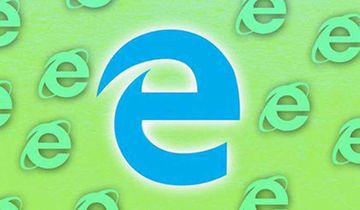 Microsoft Internet Explorer was once the world's No 1 browser, for the simple reason that it was the only choice available for a vast majority of users. Between 2002 and 2003, IE attained its peak user share of 95 per cent. Then came the vastly superior Firefox (2004) and Chrome (2008), and the creaky IE almost bit the dust.
Almost, because Microsoft wouldn't let its baby die. It spent $100 million on an average every year trying to make IE a better, faster browser. It was money down the drain; IE's user share continued to decline.
Last week, Microsoft officially conceded what people have long known: it was better to let IE die. So, here comes Edge, which will replace IE as the default browser in Windows 10. Going by Microsoft's promotional video, Edge is all things IE wasn't: fun, fast and easy on the eye. Do pardon Microsoft if Edge's logo looks familiar: it is near identical to IE's.
Apparently, Microsoft wants to hold on to its old baby in some way. Perhaps, the company can take its cue from Google to overcome the separation anxiety. Google has a reputation for ruthlessly killing products that don't deliver. Google Buzz, Google Base, Google Labs... the list of Google babies gone is rather long. As if killing its own products weren't enough, Google has acquired fledgling platforms (like Orkut) only to axe them later.
And we all thought Microsoft was the mean-spirited company.