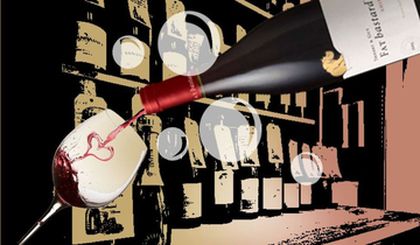 Wine is perceived as the drink of the genteel. It is a false perception, as evident by the risqué brand names of some of the top-selling wines in the world. Take FAT Bastard, a line of wines from the Languedoc-Roussillon region in France that was introduced in the US in 1998. In its debut year, the brand sold only 2,000 cases. But, now, it sells more than 5,00,000 cases. FAT Bastard's voluminous sales taught winemakers a lesson: rude names sell.
The Milano Winery in California, which prides itself for making wines that "are perfect for sharing with family and friends", launched BigAss Red ("full, yet soft") and BigAss Blonde ("lush and a bit creamy"). The century-old Joseph Victori Wines in New York came out with Bitch, an Australian Grenache available in variants such as Royal Bitch, Sweet Bitch and Jealous Bitch. "They [customers] can buy it and say, 'Here, Bitch, I bought you a present'," says John F. Umbach in a video.
In the US and Europe, brand names of wines under the $20 range now border on the ribald. There is The Ball Buster ("a vigorous red"), Old Fart ("Be bold, go for the old") and Four Skins ("deeply satisfying with long, pleasurable finish").
A rude name, however, cannot always guarantee success. Case in point: Stu Pedasso. What's wrong with the name? Well, just try saying it aloud.