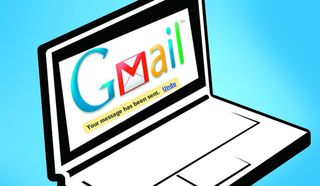 What's done cannot be undone, said Lady Macbeth in Shakespeare's famous tragedy. And, upon sending inadvertent messages to unsuspecting contacts, millions of Gmail users echoed her sentiments. A mail once sent cannot be unsent, they moaned. That is, until now.
After living in obscurity for six years in Gmail's labs section, the "undo send" feature has joined the main settings panel. Now, a user can retract a mail within 30 seconds of hitting send. To activate the feature, tap the gear icon on the top right of the screen and select settings. Check the "enable undo send" option and set your window—5, 10, 20 or 30 seconds. To see if it works, send an email. An undo option appears on the top of the screen, alongside the 'view message' link. Once undo is clicked, the mail will pop open again with the unsent message intact. Users can fix typos, insert forgotten attachments and ensure the mail goes only to the intended recipient.
The feature is sure to save some blushes, but the 30-second limit seems a bit harsh. What about the ones who write booze-induced mails to their bosses? When they re-read the message the next morning, usually with horror and a hangover, they can do little else but moan.