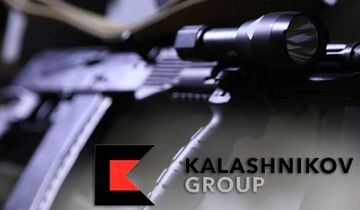 The Victory Day parade in Moscow on May 9 was noticed for many reasons. It was the largest and the most lavish parade thrown by Russia ever. It marked the 70th anniversary of the Allied victory on the eastern front of WW II (President Vladimir Putin's father had fought in the war). Foreign contingents—1,300 soldiers—came from 10 countries. The Grenadiers and President Pranab Mukherjee represented India. The Grenadiers' headgear and moustaches attracted more cheers than Mukherjee did.
A new baby, however, went unnoticed, except by gun aficionados. The Kalashnikov Group unveiled its latest edition, the AK-74M, at the parade. What is different? Well, the famous assault rifle just got 50 per cent more accurate at up to 300m, the makers said. The accuracy factor is guaranteed in various weather conditions. And, it got pimped—with "modern optoelectronic and laser aiming devices, gun flashlights... and low noise shooting equipment". As if the beautiful beast needed all this.
FYI, all this helps the bottom line. In 2014, the company had rebranded itself with a new logo and colours. Despite the post-Ukraine trade sanctions and military budgets being slashed, the Kalashnikov Group posted profits of $45 million in 2014-15.